Busy Beaver has been making band pins since the beginning— our very first customer was actually the band Guided By Voices. So when it comes to creating buttons and pins for musicians and record labels—we've got 20 years of experience!
While we believe the possibilities are endless when it comes to band merchandise, here are some of our favorite ways bands can make buttons for tour season:
1. Buttons, One Size Fits All!
Unlike t-shirts and other clothing merchandise, you don't have to order lots of different sizes and cross your fingers that everything from the S-XL sells. Your band's buttons for sale are always one-size-fits-all. No matter what, you'll have the right size for your fans!
Plus with pins, fans don't have to worry about washing their favorite band shirt every day. Custom buttons are always ready to go and can be flaunted at all times.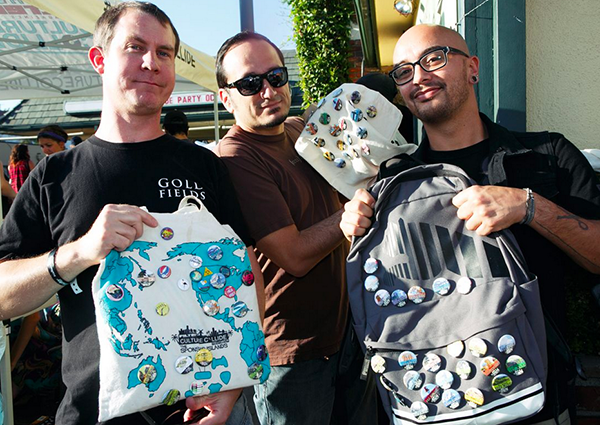 2. Making Buttons Is Easy
From ordering to the button design, everything about buttons is easy. Personalized buttons can be as simple as your band's logo or photo. Or maybe even the inside joke that you had watched too much Seinfeld on your last tour like Guantanamo Baywatch.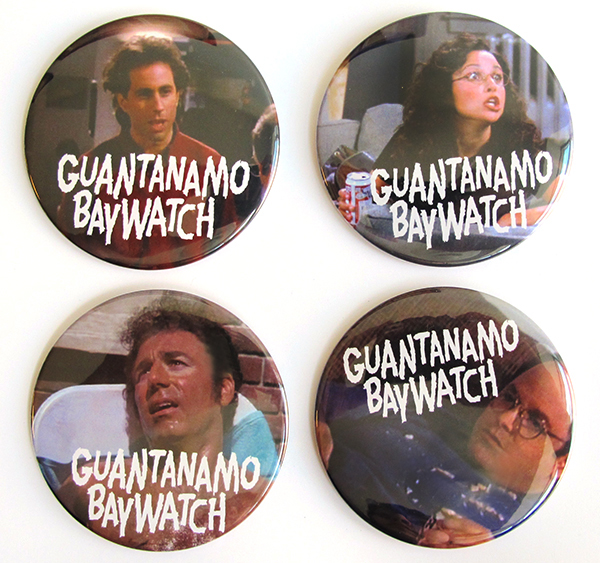 Even the delivery of your custom pins is hassle-free! Busy Beaver wants to make sure you get your buttons in time before you leave for tour and we have a variety of shipping options to make sure you get your pins fast. And in the instance of your band running out of buttons during your travels, contact us to coordinate a rush delivery.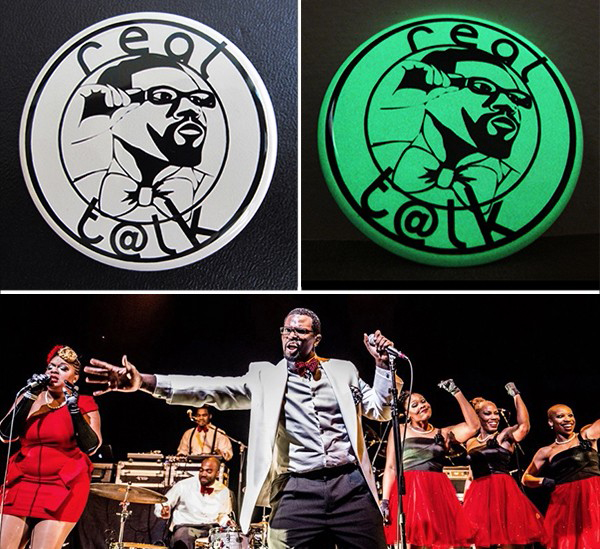 Rapper and poet Real Talk uses his signature glow in the dark buttons to grow his band and attract new fans.
3. Buttons Last a Lifetime
If your band is just starting to build up a fan base, pinback buttons are an easy way to help spread the band's name and music. Passing out pins at concerts and festival will make music fans excited to collect your band's buttons and wear them around. And a bonus if someone shares their new pin on social media ( hint, put your band's website on the rim text!)
Since buttons are small and easy to wear, they make the perfect keepsake to remember a fun event. Last year to commemorate the pop icon, the band Princess created these Prince buttons for their tour.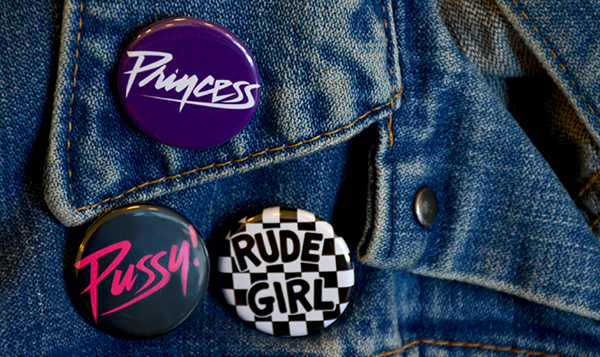 Convinced to make your own buttons for your next tour?
Read More