Allagash Brewing Company is a brewery and taproom located in Portland, Maine. Like many breweries, Allagash was affected greatly by the lockdown following the 2020 COVID-19 outbreak.
Jill Perry, Senior Manager of Retail Operations and Merchandise for Allagash, spoke with us about the brewery's experience. She told us how, by pivoting their production model, she and her team were able to recover from the sudden shock of the pandemic.
—
Prior to the pandemic, how did you engage with your community?
We did a lot of tours and events at the tasting room. We see them all as vehicles to connect with our community. We also use social media to engage with consumers on and off premise.
As a result of the pandemic, how has your community engagement changed if any?
Well for us in front of the house, we have shut the tasting room for a year now. We thought we were closing for two weeks, there's actually a Portland Press Herald headline that's like "Allagash tasting room closes for two weeks" and now it's a year later! We had no idea what was in front of us.
It has been really hard not having that way to connect. We have pivoted to curbside pickup and we even set up an old school drive through with a menu board. It's really fun. We had a walk up service for beer earlier in the fall so we've still been able to connect with locals.
It was quite a loss, throughout the world on premise was gone. Allagash is a very on premise centered brewery, or it was. We were 80% on premise, last April it pretty much died overnight which was shocking. I think because of that we were hit harder than most breweries our size. We completely pivoted, our production team had swiveled quickly to packaged beer and we're doing okay. We've recovered really nicely. Our sales team has just been killing it to get that packaged beer out there into the world.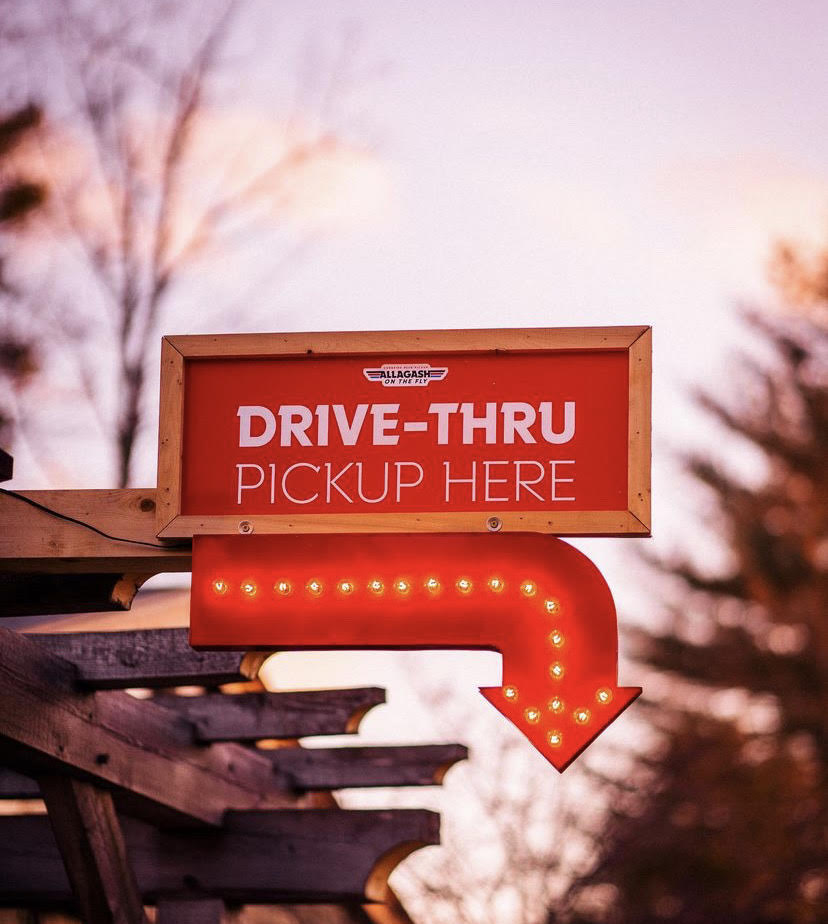 How did you pivot?
It was more like a speeding up of plans that we actually already had, we had these goals to change the production model to be more package heavy, and then we were sort of forced into action! We realized we had to do this a lot sooner than we thought. In a way, we were kinda lucky that we already had our eyes on this. We had the equipment, we had the team, it was just a question of moving people around. We haven't had any layoffs but a lot of us have new roles!
What is your message to you customers? Has it changed during the pandemic?
I don't think it has changed much, we have always been about doing good for the community, beer for the greater good. Philanthropy has always been part of our company and we have continued that. We have gotten bolder with our statements! In years passed we have shied away from getting too political but this year we realized movements like Black Lives Matter were too important not to support, to say what we feel or show who we are. 2020 made us bolder. We realize that we may lose some people for speaking out and that's okay. Hopefully we'll gain more than we lose. People at the brewery feel better about that and I think people feel better about drinking Allagash knowing what we are about.
How has the change in in-person events challenged you? How have you adopted?
I spoke a little about our pivot to packaged beer and curbside. Looking forward, we are planning on opening on May 1st. We definitely have to re-imagine what the tasting room is and what everyones roles are. We will only be doing patio service instead of serving indoors. I think we have been a lot more cautious and conservative related to reopening than a lot of other breweries.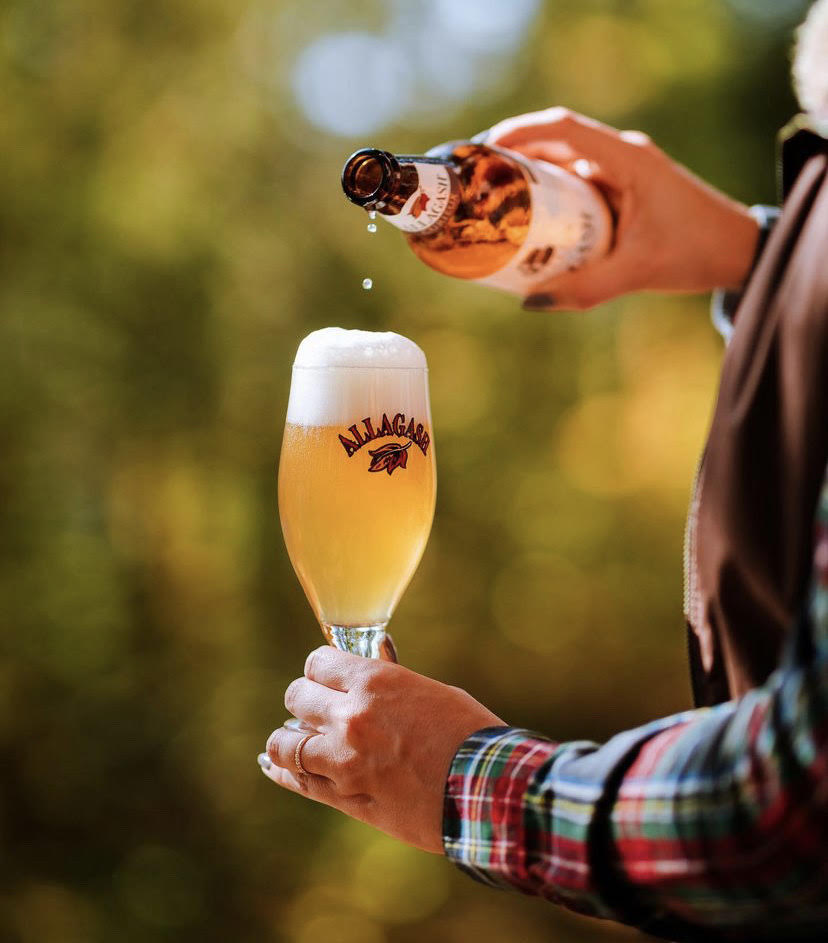 What are your plans for the coming year with regards to your customers and community?
We'll be entirely outdoors starting May 1st. We are kind of taking our time and focused on phase 1 which is just outdoors right now.
In the future we may begin planning some smaller things like a tasting in our orchard, maybe some bike-in movies, things that can still be spread out and outdoors. At some point we'd like to bring people back for tours. Something we want to explore more is virtual tours! We've done these re-actively but we're putting together a proactive approach to virtual tours for people who can't get to Maine. I think this program could stick around well past the pandemic. It could be a cost effective alternative for distributors that usually fly in, have to pay for travel and lodging. This is a great alternative to engage with them. We're looking forward to launching that!
At some point we will hopefully go back to normal events, live music and beer tasting. A dream "back to normal" event would be any that has a lot of people closely together again. We used to do a street fair that would have somewhere around two thousand people in attendance. I miss the sense of freedom and camaraderie. Hopefully we can get back to that point.
As a button company we believe in spreading messages in simple concise ways, if you could have a button right now, what would it say to your customers?
"Thank You". Thank you to the people who have been a part of who we are and supported us.
—
Follow Allagash on social to learn more updates! And continue to follow along for more of our customers experiences throughout 2020/2021.
Read More