Meet Bianca Betancourt: founder and editor of CIRCUS Magazine, a digital and print publication that advocates for the inclusivity of underrepresented creators and preaches that . Unlike the big wig companies, Bianca and her editorials take the initiative to seek out the most talented people for specific jobs and features, rather than the most popular. It's refreshing to see an "old school" medium like print design being challenged and reshaped.
She inspires us—not only with the story of how the magazine came to be the empowering collective it is today, but we identify with Bianca's personal journey to discover her artistic voice and desire to spread the message.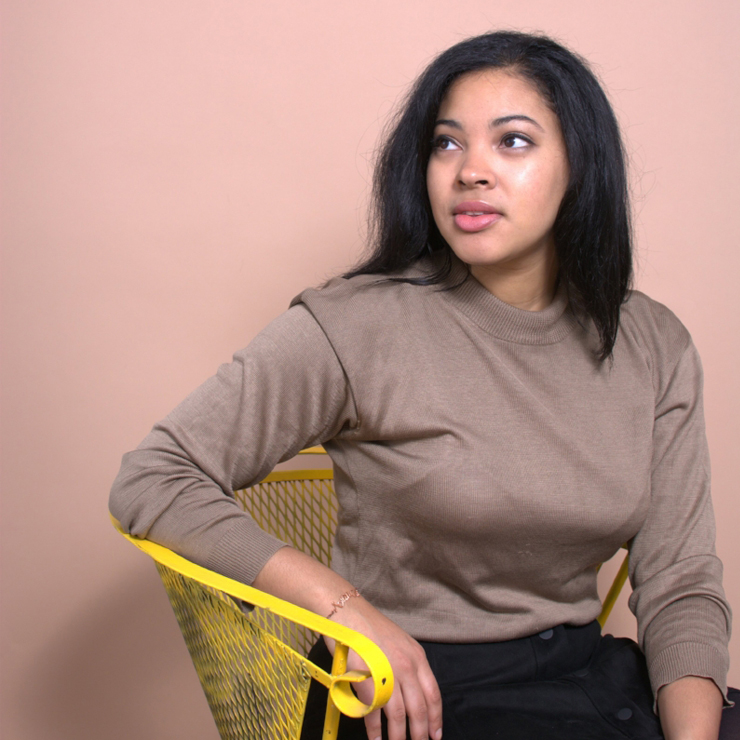 With the recent transition to a printed publication, readers of CIRCUS Magazine are excited to see that the messaging of the publication translates perfectly to the new format. Like the pieces you'll find on the CIRCUS website, they follow Bianca's compass of expression. For the last 5 years Bianca has been cultivating the tone of the magazine by communicating messages of individuality, empowerment and confidence through her work by promoting the makers and doers of the world that often go unnoticed.
While it really wasn't the main objective to make the first paper issues of CIRCUS solely female focused, Bianca proudly shares that their first two print issues have featured almost exclusively women artists. However it seems to be more of a happy aligning. "It [CIRCUS] was about promoting simply the most talented individual artists out there right now, which happened to all be—women."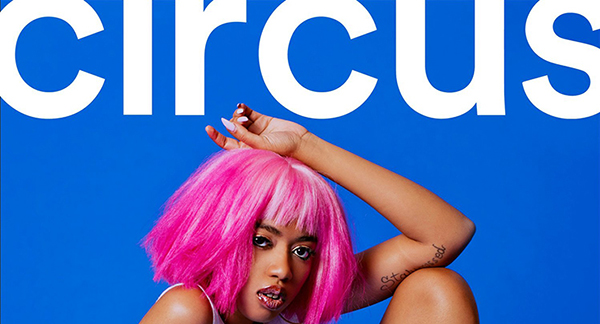 Bianca attributes her love for writing and expression to the teachers she had growing up. "Writing was always second nature to me whether I liked it or not" she says."I always had teachers who encouraged me to write while I daydreamed about other occupations—being a pop star for instance, or an artist or zoologist." On the visual side, growing up in a household that subscribed to magazines like W, Harper's Bazaar, Architectural Digest, and Bon Appetit, Bianca was entranced with their glossy covers and the interior articles.
Along with her brother who is also a journalist currently writing about his passion of comic book culture in a national paper, we found out that some of Bianca's other storytelling inspirations include the writers Zora Neale Hurtson, bell hooks, Sandra Cisneros, as well as other modern writers and editors like Zadie Smith, Elaine Welteroth, Carine Roitfeld, and Doreen St. Felix.
For everyday inspiration we loved hearing that the great pop icons of the early '00s (think Britney Spears, Mariah Carey, Christina Aguilera, Whitney, and Janet) keep her motivated. As Bianca puts it, "these women's glow-up stories serve as reminders everyday that I shouldn't ever stop chasing my dreams."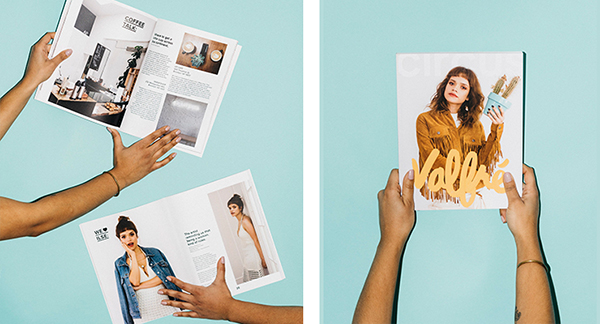 Original photos of CIRCUS 001: Lyndon French
The best takeaway from CIRCUS Magazine is that feeling of inspiration— that an artist of any field and any regard, has a voice. We resonated with Bianca's piece of advice for those also trying to spread their message:
"Never be afraid to voice your truth!"

Like wearing a button of a cause or message that you support, Bianca believes that, "Every single one of us is capable of inspiring another."
Read More