We believe in the power of the button: small but mighty, buttons join people together.
Coupled with that belief are our company values of hard work, creativity, collaboration and what we call Give a Dam*.

Give a Dam is our commitment to social responsibility. We strive to make a positive impact on everyone we encounter— our customers, partners, vendors, fellow beavers and local community.

Read on to see how we support our friends and their use of buttons, and see how you, too, can help spread the button love.


* Why no 'n'? Because we're beavers. Beavers build dams. And we like puns.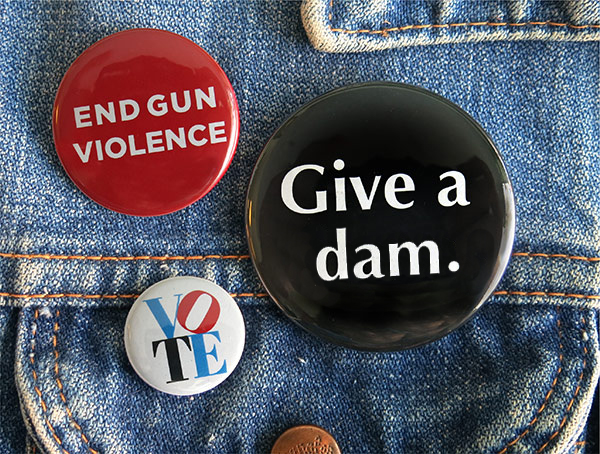 Our Music My Body
used button donations to promote sexual consent in the music community.
Button and Button Making Donations
Every month we set aside $500 to donate buttons or button making materials to the community. If you would like to request a donation, please fill out the form at the link.
Filling out the form does not guarantee support, but we'll do our best to help as many organizations each month as possible.
Please submit your request at least one month before you need them.
During the first week of every month, a small board at Busy Beaver employees will review the previous month's applicants and choose that month's recipients. We will respond to all requests by the 10th of each month.
We wish you the best in your efforts to make your community better!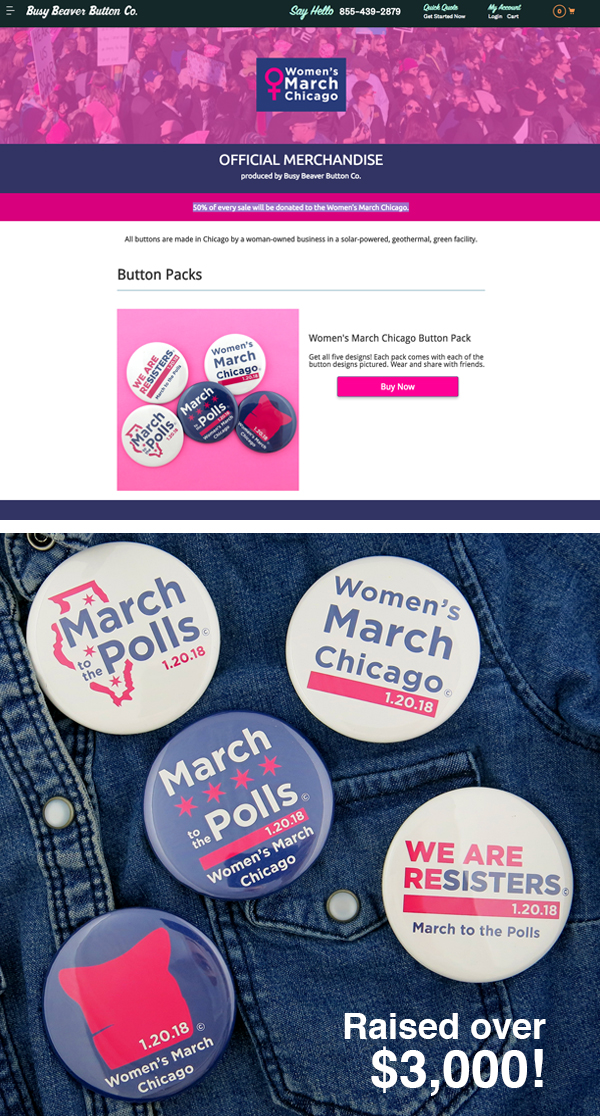 Fundraising Through Online Button Sales
We are now partnering with non-profit organizations to help in their fundraising needs! What started as a partnership with the Women's March Chicago has now grown into a program to help all nonprofits fundraise through button merchandise.
We know it's tough for small nonprofits and causes to find the resources to raise money via merchandise sales. You're too busy organizing volunteers and raising awareness to worry about a button design!
That's where we come in! Busy Beaver already has the systems in place for manufacturing and distributing buttons, so we wanted to use our years of knowledge to help grassroots organizations.
How it Works:
We work together to design a button pack
We create a landing page on our website that is branded with your colors and content (it'll look like it's your website!)
We both promote the button packs through social media
Supporters purchase the button packs through your landing page on BusyBeaver.net
Busy Beaver fulfills all of the orders
You collect a donation check for 50% of every sale of your branded goods
With this program, the Women's March Chicago raised $3,320 in Q1 of 2017 and are still collecting donations.
Interested in a super easy way to raise money while selling cool merchandise? Then contact us to discuss options.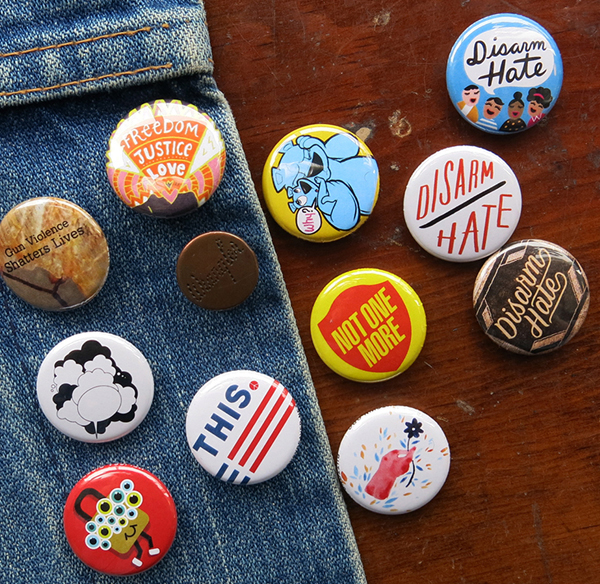 Annual Button-O-Matic Artist Series
Button-O-Matics are gumball-style vending machines that dispense 1-inch buttons at shops, venues, and cultural institutions across the country. The Artist Series began in 2002 as a way to champion buttons as tiny works of art and create a dialogue between fine art and everyday objects. And for the past 4 years, the Artists Series has also been a means to fundraise for causes and organizations Busy Beaver strongly believes in.
Busy Beaver picks an organization or charity to collaborate with on the series. Profits from the sale of the individual buttons are then donated at the end of the series' run. Past beneficiaries include Everytown for Gun Safety, Yollocalli Arts Reach and the Natural Resources Defence Council.
Today, with over fifteen Artist Series machine locations, plus newly introduced online sales, the project "spreads button love" to over 10,000 people each year and raises thousands of dollars for a good cause.
Learn More About Past Button-O-Matic Series >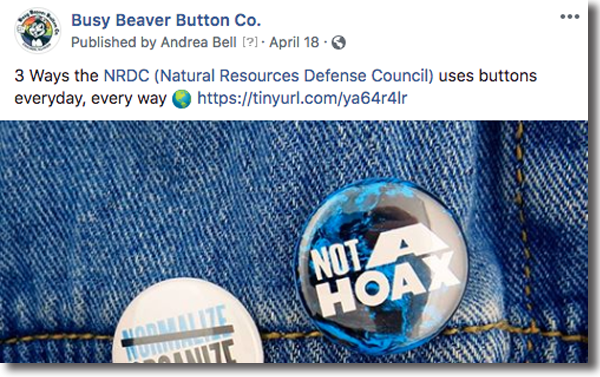 Social Media Support
We love supporting our button pals! If you are using your buttons in a cool way to raise awareness, spread a message, or raise money please let us know. We might feature you on our blog or in our social media.