Top candidates trust us for their custom campaign buttons
Hit the campaign trail with custom political buttons manufactured by a woman-owned business in a green facility.
When it comes to political pins, nobody does it better than Busy Beaver. You don't have to make your own campaign buttons— save that volunteer time for canvassing! We're more than happy to be your political button maker. So whether you're gunning for a chair on the city council or a desk in the Oval Office, Busy Beaver has got your political button needs covered.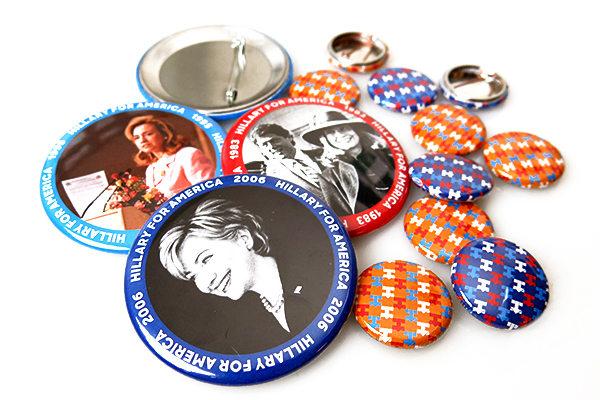 Bob Walsh of Sommers & Fahrenbach talks about our partnership.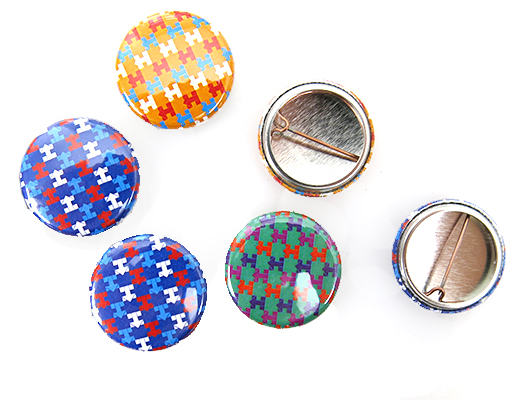 Our Capabilities
Union Printing
Busy Beaver partners with a licensed union facility, Sommers & Fahrenbach, to create union prints that are then converted into buttons at our facility.
100% Made in the USA
Every campaign button is manufactured at our company headquarters in Chicago. Even our parts are American— our steel is from Gary, Indiana and our parts and machinery are made in Wisconsin.
Woman Owned Business
Busy Beaver is certified as both a WBE and WOSB business.
High Capacity
Busy Beaver produced 1 million limited edition, museum quality, and campaign-sanctioned presidential buttons for the 2016 presidential election.
Rush Services
If you need campaign pins in a hurry, we can help. Busy Beaver offers 24 and 48 hour rush options upon request.
You've worked hard on your campaign's message. We'll work hard to turn that message into political campaign buttons.
Contact us now for a custom quote >