Your organization is working hard to make the world a better place, but how do you increase public awareness about your particular cause? One of the best ways to spread your message is by giving out pinback buttons. Small but mighty, buttons are great for sharing your values to future supporters.
Pins are an easy and an inexpensive piece of advertising and are being used by activists of all kinds in their best awareness campaigns. Check out how some of the nation's top trailblazers are using buttons to deliver the message of their cause.
PETA
People for the Ethical Treatment of Animals, or PETA, is the biggest champion for animal rights in the world with over 6.5 million members and supporters. To create awareness of their mission, they use their buttons at events, in student programs, and even as giveaways on their free mobile app.
PETA created these anti-wool/leather/fur buttons for their PETA2 Campus Representative Program. The buttons will be used at campuses all across the country this fall to spread PETA's anti-animal cruelty message.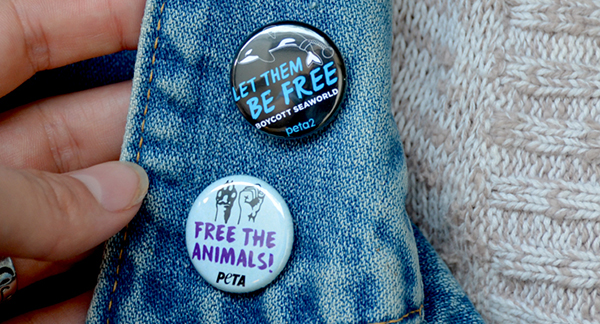 The "Free the Animal" buttons were also included in the swag bags that every attendee of the Animal Rights National Conference in Washington, D.C. national gathering of the leading animal protection advocates.
One of PETA's social awareness campaigns uses their free app geared for PETA's younger audience to help take action to help the animals. The more actions you make, you can earn points and redeem them to get free tees, wristbands, phone cases, and also the "Let Them Be Free" buttons that are up on our freebie section of peta2!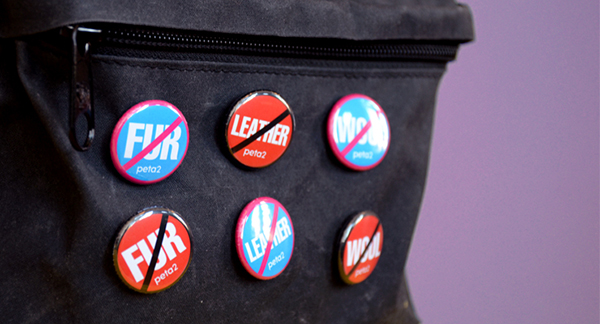 Planned Parenthood
In response to the increased scrutiny against their organization after the most recent election cycle, Planned Parenthood is using buttons to help educate and dispel misconceptions of their organization. Planned Parenthood pins are given out at events, conferences, and pride parades to help encourage, inspire, and educate.
Both Planned Parenthood Illinois and Planned Parenthood Wisconsin use buttons to start conversations and make an impact, and now more and more Planned Parenthood chapters all across the country are utilizing the power of the pinback.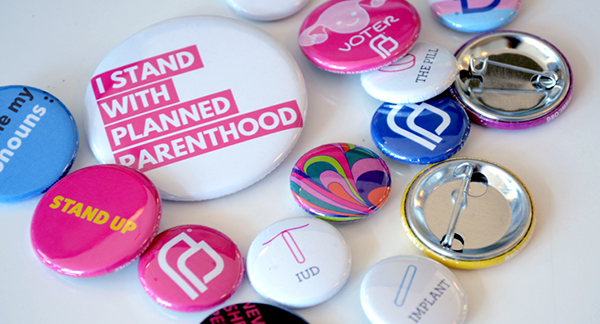 NRDC
The Natural Resources Defense Council (NRDC) is working to protect the Earth's longevity. The New York based organization is a collection of scientists, lawyers, and policy advocates that trust the influence of buttons to reach the public about these issues.
"We use our buttons to help raise awareness of NRDC's work across the country," says Elizabeth Corr, Manager of Arts Partnerships & Events "Most recently, the 'climate change is not a hoax' buttons were passed out to attendees at Bonnaroo Music Fest." The NRDC has also created button packaging to educate the public about the importance of bees and pollination.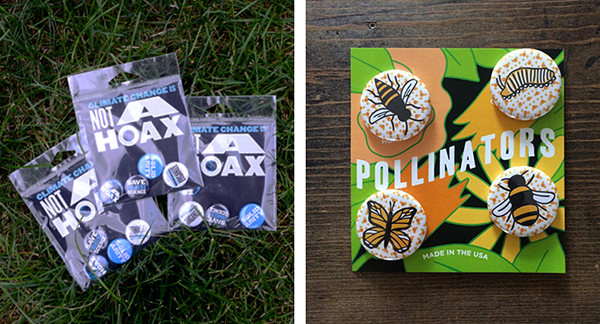 —
Next time you and your team are brainstorming ways to get your message out easily and inexpensively for your next awareness campaign, remember that buttons, though small, are a powerful way to reach out to future supporters and donors.
Email us today for a button quote for your next event!
Read More