What's round, wood, and branded with a red hot iron?
Third Man Records partnered with Busy Beaver Button Co. to develop the world's first wood button for their Texas-themed SXSW pop up store. It was awesome to see the branding station in action at Frank's Groceries in Austin firsthand!
Fans brought belts, purses and wooden record boxes to burn the Third Man insignia into for all eternity, and just two dollars. A limited number of 2.25-inch round jacaranda wood buttons exist alongside the exclusive 13-inch and 8-inch vinyl records.
Being that limited edition and exclusive to Austin, this rare item is definitely, " the hardest button to button."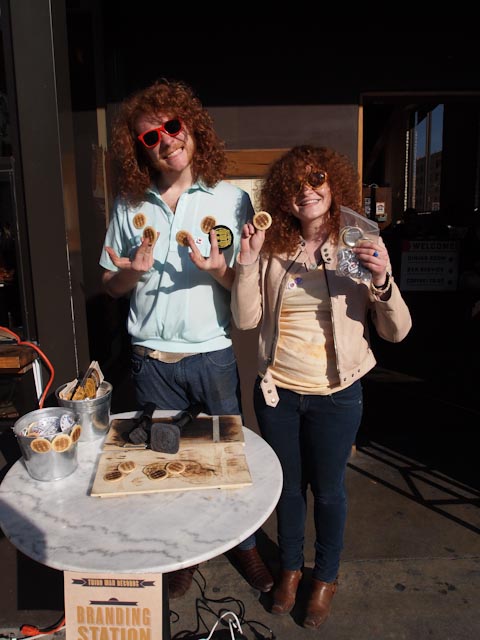 White Mystery brands wood buttons for Third Man Records. Photo by Miles Johnson.
Read More