It's been a little over a year since the death of pop icon and musician Prince. But for the band Princess, a Prince cover band created by singer/songwriter Gretchen Lieberum and comedian/actress Maya Rudolph, the tributes began long before The Purple One's passing. Maya and Gretchen have been living out their teenage dream of dancing and singing to all their favorite Prince tunes since 2011.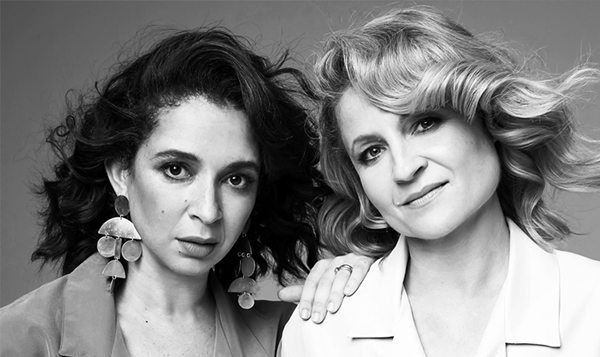 Photo: facebook.com/theartistsformerlyknownasprincess
The duo not only pays homage to Prince through music, but they also use design to honor The Artist. The band recruited designer Debra Matlock to help create the Princess logo and merch. For their logo, Debra took Prince's Purple Rain-era type design as inspiration and created a new hand lettered logo.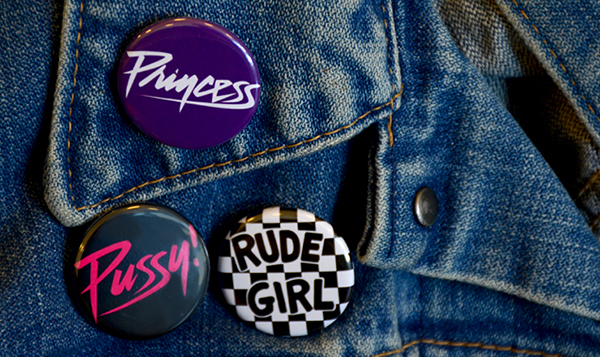 With logo completed, it was easy to decide what type of merchandise Princess could create. "Maya, Gretchen and I all grew up in the 80's so making small band buttons was kind of a given," Debra says. "The buttons really work thematically for this project, since Princess teleports you back to the 80's in the best possible way."
One of the most popular pins is the "Rude Girl" design, a recreation of Prince's iconic "Rude Boy" pin that he wears on both the "Dirty Mind" and "Controversy" album covers.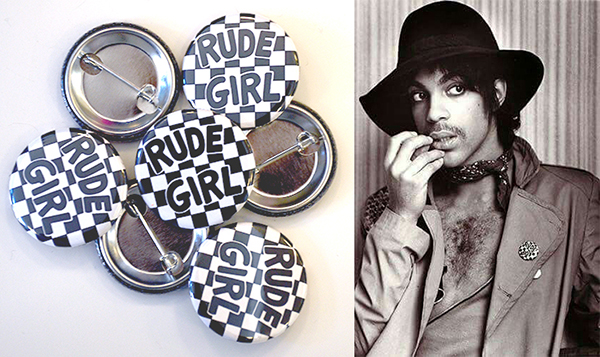 Another fan favorite is the "Pussy" pin. While the design was could be construed to be related to Prince's hit Pussy Control, it actually took form during the past presidential election. "We made the button as a response to the Trump revelation. It's about taking that word back as lady friendly and strong in a humorous way." says Gretchen.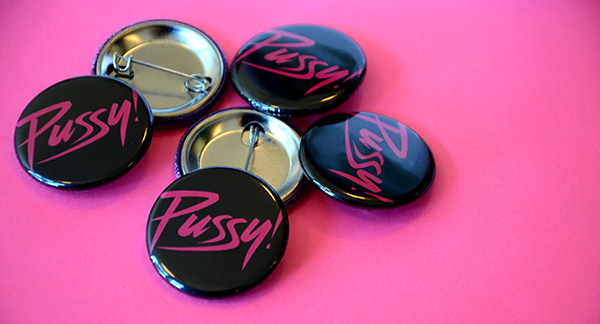 After Prince at passed away in 2016, Maya and Gretchen struggled with whether to continue the band. But knowing Princess had Prince's blessing, the two got on stage a few days later at Austin's Moontower Comedy Festival to once again honor their hero. "[That show] proved to be such a cathartic experience for fans that I think they'll continue as long as it feels right," Debra comments.
Princess has been back on the road and ending their tour with two shows at the Teragram Ballroom in Los Angeles June 7th and 8th in celebration of Prince's birthday.
We hope to C U on social media wearing your favorite Prince pins to celebrate his birthday.
Read More