I truly allow myself to splurge when it comes to band merchandise. I'm a fairly frugal person otherwise, but as soon as I see an array of shirts and posters hung up in front of my eyes, I let myself go wild. There is truly nothing better than *good* band merch. When you lock eyes with the perfect t-shirt, planning the perfect outfit in your head, ready to show it off. Or a button that you know will go on your backpack, hoping that Brad in math class will take notice of your impeccable taste. Band merch is powerful and special. I will cherish my holy grail pieces until the end of time– they will go in my will, they will become family heirlooms! One important thing to think about when creating your own band merchandise is having a variety of items and price points, you want something for everybody.
—
Here at Busy Beaver, we'd love to help you get your supplies as you're getting ready to hit the road with your buddies. And frankly, what's more classic than a band button?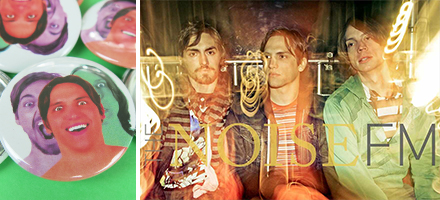 GIVEAWAY/CONTEST
Our speciality is pin-back buttons and they don't only look great and can go on a multitude of items of clothing and accessories, but they're also small and easily portable, as well as very cost effective! If you're trying to get your name out there, or want to create buzz for an upcoming tour, why not create some buttons with some awesome artwork that everyone will want and have a little giveaway on your social media or even at your shows? Or even some stickers that fans can put on their water bottles or laptops? People love free stuff, and they'll do anything for a chance to win something, so by asking for a shout-out or an album pre-save, it's a win-win scenario! For about 30 cents each, they're great add-ons– a "free with purchase"! It's a way to gain excitement as well as working as a grassroots movement. If your button or sticker design looks cool…someone is going to ask about it, it's as simple as that.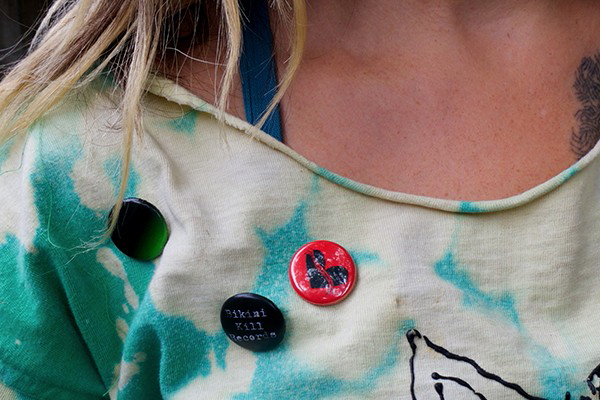 COMMEMORATION
Do you have a reunion tour coming up? Or maybe just a special show! Possibly you're playing your second album in full, front-to-back, including some songs you've never played live before! What better way to remember such an occasion than with a button that fans can wear proudly. It can be a limited edition release, only available that one night. There is also a lot of potential for special packaging with this as well, we have so many options and it's super customizable! Especially with our flat packs since you can print on both sides. Even for anniversaries, an exclusive piece of merch to celebrate that milestone would mean a lot to the fans, but I'm also sure that your band members would also appreciate such a memento.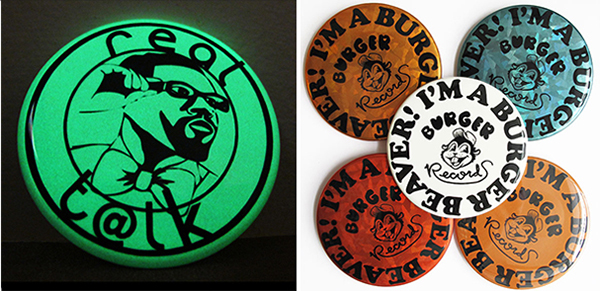 ALBUM RELEASE
A new album or single is coming out, and you want to come out with a BANG and announce it to the world. And with this, you may want to set a new vibe for this era. This may be the best time to utilize some of our special products. We make bottle openers and mirrors, these would be great additions to the merch roster to really differentiate yourself from other bands. Also, we offer a variety of awesome special finishes that instantly elevate any artwork. Maybe try out our new holographic unicorn finish, or potentially get spooky with our glow in the dark option. We have something for everyone, and finishes that will fit any genre.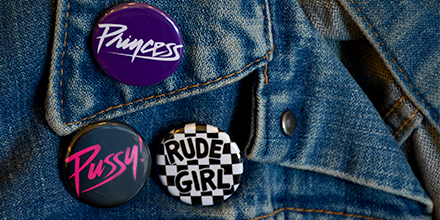 THROWBACK/PARODY
You may be drawing a blank when it comes to artwork, and that's valid! There are so many different directions to go. However, may I suggest starting with a classic design or potentially doing your own modern take on a vintage band button? They're classic for a reason! We have quite a few in our Button Museum, so I would look to these(link) for some inspiration. On a different note, some of my favorite buttons are humorous ones. Why not do a parody of a well-known logo, or turn-of-phrase. It's sure to grab attention and make people do a double-take. Pop culture is a powerful force, so why not take advantage of it?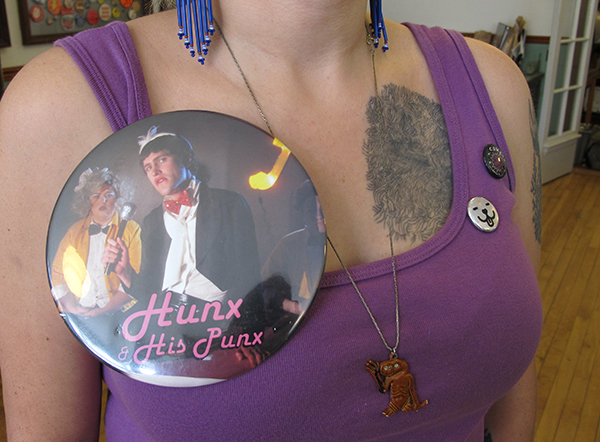 FOR THE HEADS
Let your mega-fans show off their street cred by having a button that may not make sense to the average Joe. Maybe include some obscure reference from a b-side or a joke from an ancient interview. A design for those in the know can be worn as a medal of honor for fans that have stayed with the band for such a long time. Make a button that will only be understood by a select few and when those fans cross paths, an instant bond is born. 1" round buttons are usually the standard for band merchandise, and Busy Beaver is even credited with re-popularizing this size! But, who's to say you can't make buttons of a variety of sizes!
—
No matter which direction you take with your merchandise, your fans will appreciate any thoughtfulness that goes into it. At the end of the day, merch is fun! If you're proud of wearing it, others will too! Feel inspired, have some new ideas? Give us a call or send us an email to get your new merch set for your next show!
Read More