Before you know it, the new semester will soon be beginning and whether it's an open house or the first week of classes, buttons are an easy way to break the ice between peers. With so many new students on campus, utilizing pins to help build connections as well as being used as identifiers for undergrads to find tour guides, faculty, or other students in the same major or dorm building.
1. Buttons to Welcome
In Georgia, the Savannah College of Art and Design (SCAD) used college pins for freshmen within their graphic design program to help introduce them to teachers that they may have not met until later in their collegial career.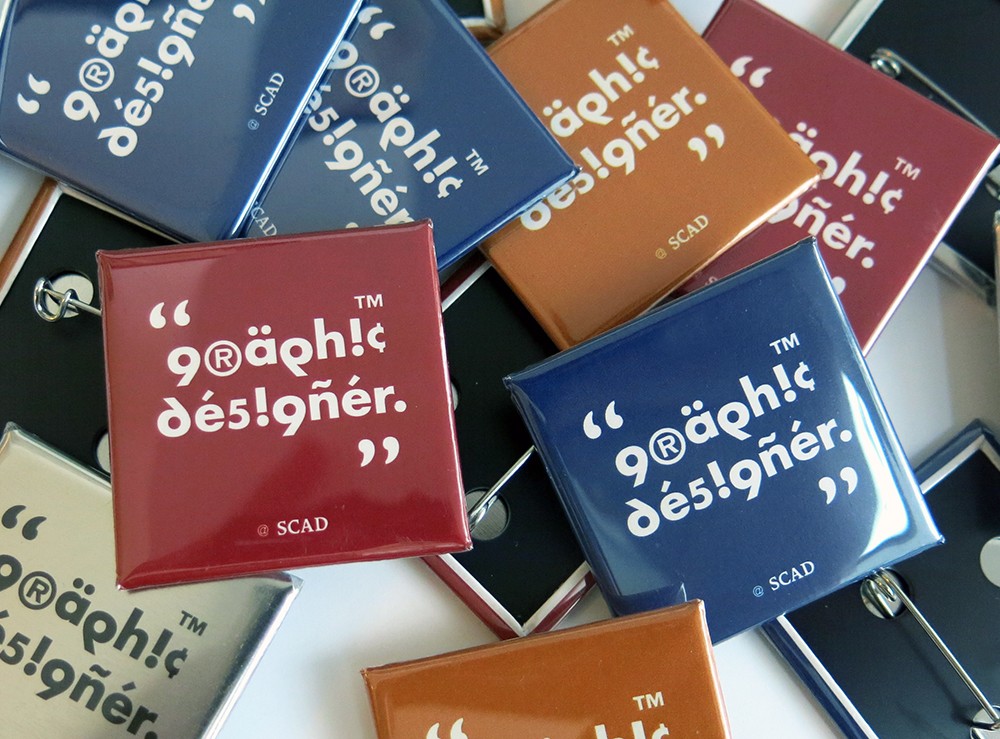 2. Building Community
One of the most unique experiences of college life is the diverse and engaging living environment that your university can provide. By encouraging your school or the RA's to make buttons for the students living on certain floors or dorm buildings, it creates a sense of unity and belonging amongst members.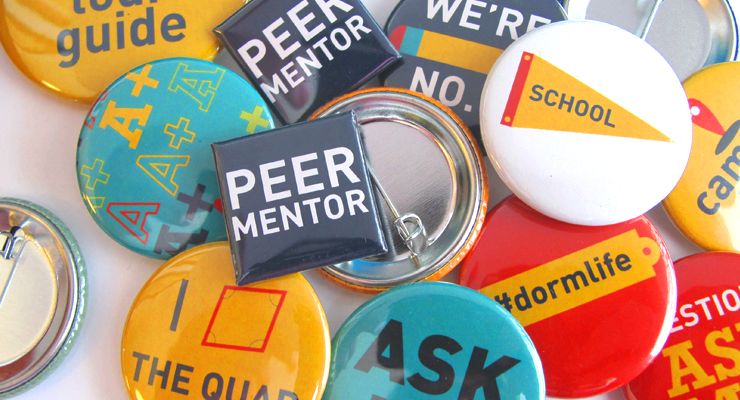 3. Show Off Your Campus
With the addition of the new Saieh Hall for Economics that opened on the University of Chicago campus, Renee Foster the Communications and Events Director wanted to draw more attention to the Hall's reopening. Her challenge was, how to make the opening event and an "economics party" seem like a fun way to spend your evening. The button pins, which featured some class-A economics jokes, were a part of the night's button scavenger hunt, which in the addition to the free food and giveaways, brought nearly 500 people for the open house celebration.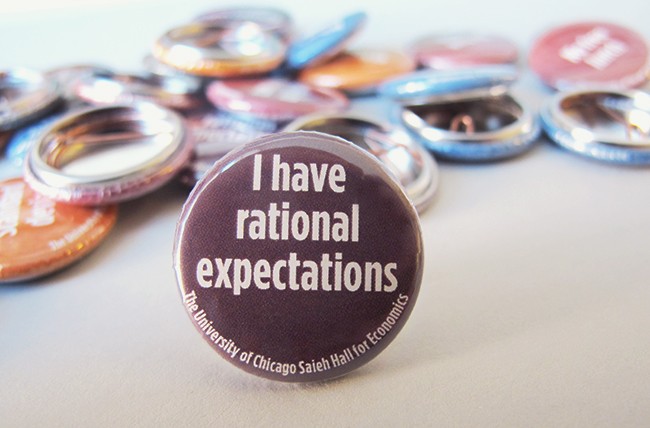 4. For Team Pride
Coming off of their fifth year in a row win, it's hard not to attribute North Dakota State University's victories to their prideful pins worn every year! NDSU students, staff, and alumni have every reason to be proud of their Bison team, and they're not afraid to show it. The buttons sporting their team colors, mascot, and name are handed out during events or before games to help fans show support. Looks like it's working!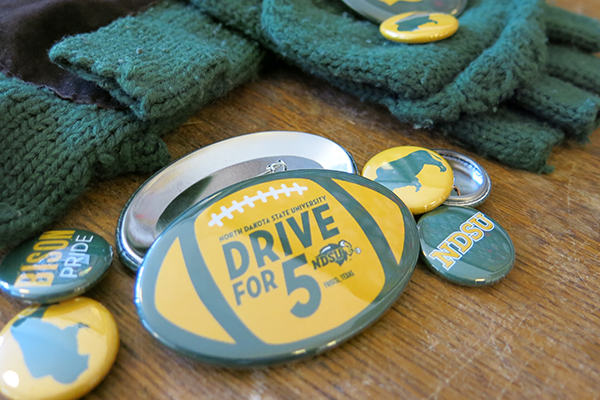 5. End of the Year Celebrations
Celebrate another successful school year with buttons at your end-of-year celebrations. Every May, Columbia College hosts a huge festival called Manifest that showcases all the creative happenings among all departments. Each year a student applies to be the art director for the entire extravaganza —including including putting that year's art work on some collectible pins and college gifts!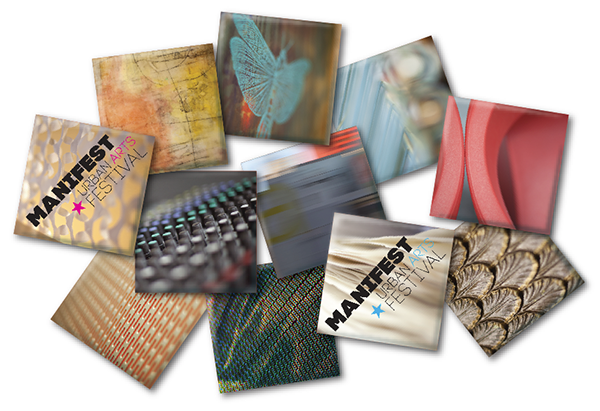 Using buttons for sale is just one way your university can advertise the amazing student life on campus. Order buttons today or discover more ways to button up your university for the new semester!
Read More