Custom compact mirrors are one of our most unique and sought after products here at Busy Beaver. Mirrors are not only useful, they're also great from promotional campaigns and as well as artists.
Have questions about making compact mirrors of your own? We've got answers to some of your frequently asked questions:
1. How do mirrors work?
Busy Beaver's custom mirrors feature a custom-printed front just like any of our other button or magnet options, and on the back is the reflective mirror surface held in place with a steel collet frame.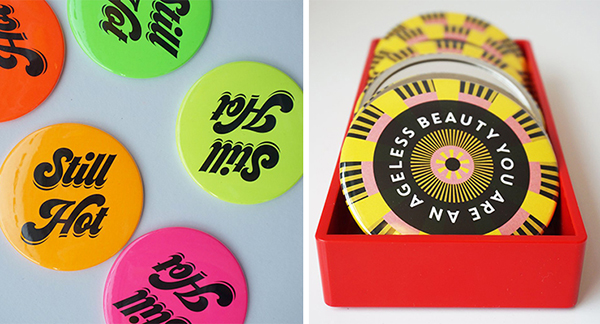 2. How heavy are they?
Mirrors are about 50% heavier than buttons, similar in weight to magnets. Keep this extra weight in mind when thinking about rush shipping—extra weight does mean extra cost.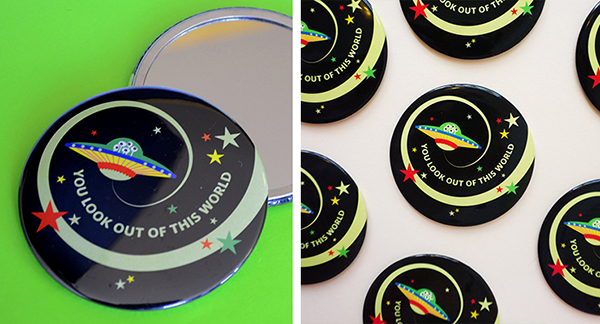 3. Do they break?
It is possible to break personalized compact mirrors, but the steel collet holding the glass in place does an excellent job of absorbing shock and keeping everything in tact. There's been rare occasions of them breaking during production or shipping. Overall the mirrors are incredible durable.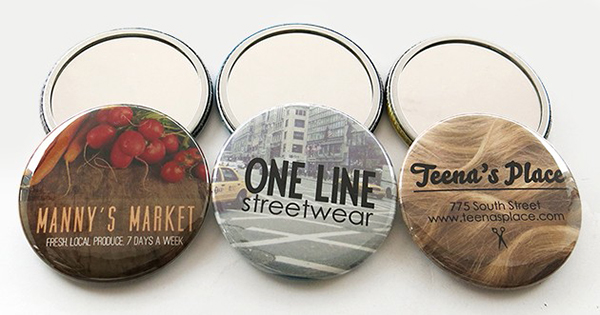 4. Do they come in other sizes?
The best compact mirrors are available in larger sizes. At Busy Beaver we offer a 1.75" oval size and 2.25" and 3" round sizes. These sizes are perfectly sized to hold in your hand to be used as a cosmetic compact mirror and slide into a pocket for easy carrying!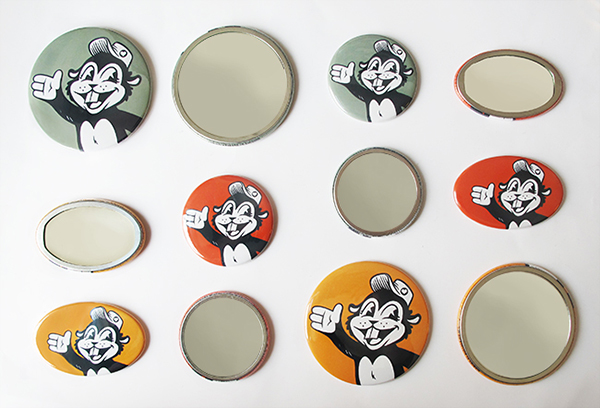 5. What can I do with them?
Mirrors make a unique and affordable option for giveaways and promotions, and mirrors are a great option for artists and designers who want to retail their work on a functional item.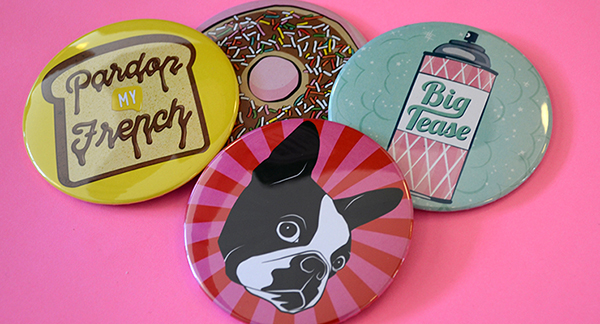 6. Can you package mirrors for me?
Absolutely! We've brainstormed some ideas on this post.
Our bag and topper packs are a great fit for single 2.25" or oval mirrors, and display packs can hold 3" mirrors as well. Contact us for a quote on custom mirror packaging options.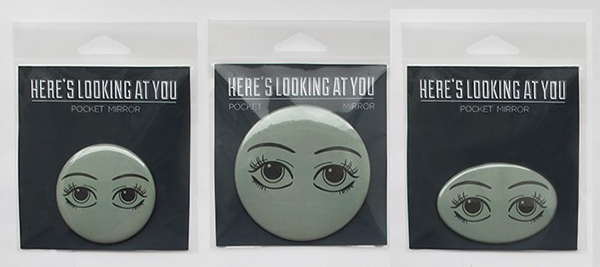 Have a question that hasn't been answered? Email orders@busybeaver.net and we're happy to help!
Read More