Drinking a ice cold beverage on a hot day is one of life's simple pleasures. Not having the proper tool to open that favorite beer is definitely not. Save your teeth, belt buckles, and countertops and invest in our Custom Bottle Openers.
Bottle openers are one of the most unique and useful products we offer. Functional yet brandable, this hidden gem is perfect for your merch store, donors and friends.
Have questions about making bottle openers of your own? We've outlined a few common questions below:
How do they work?
Busy Beaver's bottle openers feature a custom-printed button front with a strong steel bottle opener back. A keyring is looped through the top, doubling the function and adding convenience.The circular shape fits perfectly in the palm of the hand, allowing great leverage to crack open any your favorite beverages.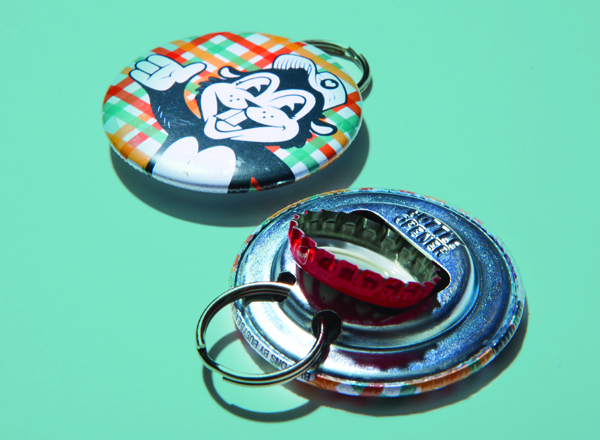 What can I do with them?
Custom bottle openers are great for a wide range of promotions. Breweries and restaurants love to use them as keepsakes for guest— they're a fun departure from the commonly overused coasters, pens and matchbooks.
The customizable front is attractive to artists looking for affordable, retail-ready products. And they are also hugely popular as party favors for birthdays, bachelor parties and weddings. The possibilities are far and wide with these versatile and fun openers.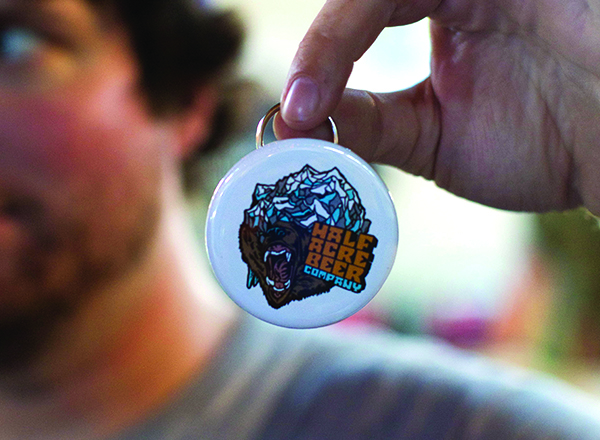 Are they durable?
Our bottle openers combine the best of form and function. They are super strong like their more traditional metal paddle counterparts but come at a fraction of the cost.
Other smaller openers may save you some money, but the plastics they are made of break and fade quickly. Those smaller openers also limit your design to a small space with one color. That's not an issue with the spacious button front and full color printing options our bottle openers provide.
Busy Beaver's custom bottle opener keyrings are a great hybrid of the two competing styles; They're durable, affordable and attractive.

What sizes and finishes do they come in?
Our bottle openers are only offered in our 2.25 inch round size. That's about the size of the top of a soda can. This size and shape makes them easy to use and they also looks great on your house keys.
Bottle openers might not come in a range of sizes, but they do come in a wide range of finishes. Choose from ten unique special finishes including sparkle, metallic, glow-in-the-dark and neon. These special finishes can elevate your already bold design to an eye-catching keepsake that will delight your customers and friends alike.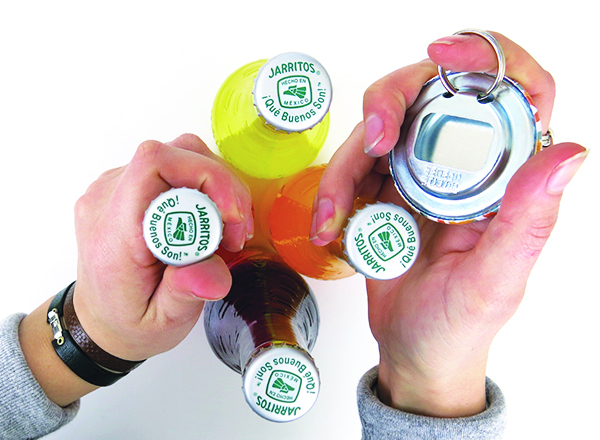 Still have questions? Dying to crack open a cold one with our openers? Email us at orders@busybeaver.net to chat or request a sample.
Read More