Custom mirrors are a great option for retail and giveaways, but what if you want to add packaging to them, too? While we don't offer a custom mirror pack online right now, never fear! We're happy to customize mirror packs just for you. But which option should you go with? Read on for the lowdown on bag and topper and display options for custom mirror projects.
Bag and Topper Mirror Packs
Our bag and topper packs are a great option for pocket mirrors. With both sides of the mirror visible through the clear bag, your audience can check out both the printed and reflective side without removing the mirror from the packaging.
With our standard 3 x 3" bag, bag and topper packs are ideal for 2.25" round and 2.75" oval mirrors.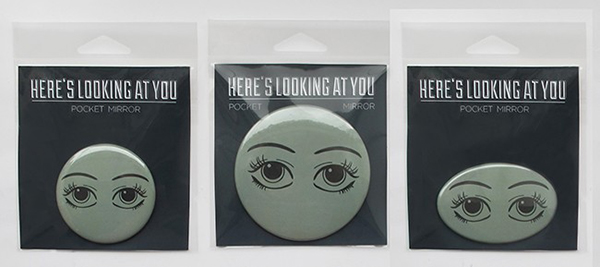 If you're interested in going with a bag and topper pack for 3" round mirrors, contact us for a quote on creating slightly larger size pack.
Display Pack Mirror Packs
With a 4 x 4" interior space, display pack packaging works for any of our mirror sizes. Mirror packs, display packs are retail-ready with a hanging hole at the top, and plenty of space on the front and back to add your branding to the card.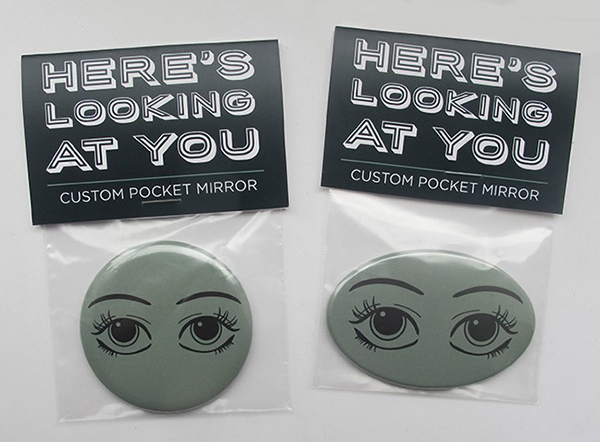 Keep in mind when designing that the mirror will slide from side to side within the packs, so keep important details up toward the top, above where the mirror will sit. And since display packs only display one side of your mirrors, labeling clearly that the item inside is a mirror will be important so that your audience knows what to expect when opening the package.
Ready to place an order for custom mirror packs? Email us to get started!
Read More