We've put together a list of our 10 favorite free retro fonts. Sure, there are other great retro-inspired fonts out there, but why go with the same typeface everyone else is using when these beauties are available?
When we created a set of buttons using these fonts, the results look they're promoting a a cool new band or indie art exhibit, so that's a success in our book!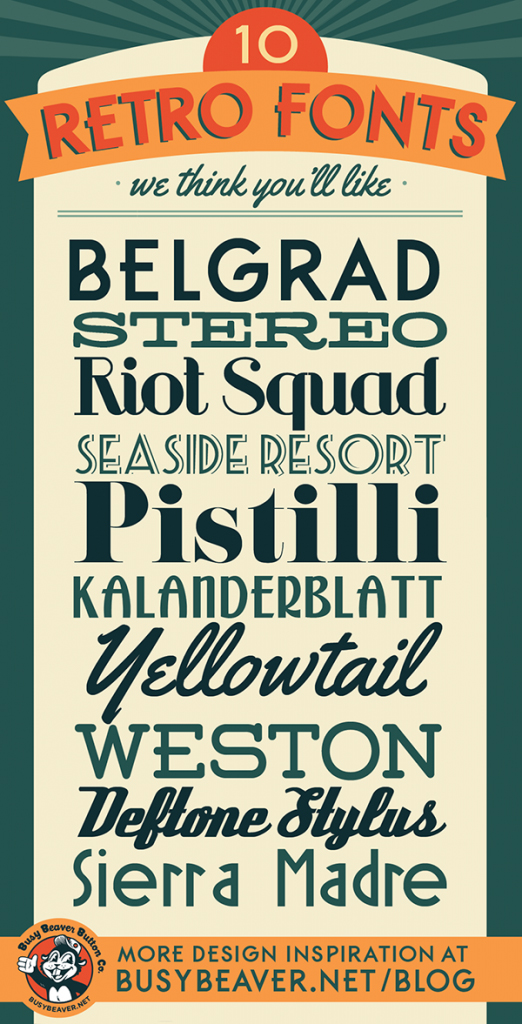 Download these retro fonts for free:
Belgrade, Stereo, Riot Squad, Seaside Resort, Pistilli, Kalanderblatt Grotesk, Yellowtail, Weston, Deftone Stylus, Sierra Madre.
Looking for more inspiration? Check out more blog posts in our Design Inspiration category.
Read More