So you're in love with our new Totally Neon paper special. It's no surprise! With rainbow of five fluorescent shades, who wouldn't love it!
But perhaps you're having a hard time coming up with the perfect excuse to make some show-stopping neon buttons or magnets of your own? Good thing we put together five great ways to put fluorescent design to work for you. Check out five clever ways you can bring a little neon into your life!
1. Special Promotions
Promotions are all about getting your message seen, and few things are more noticeable than fluorescents! Think neon for buttons your staff members can wear to advertise a special marketing initiative or sale. Neon buttons and magnets are irresistible as promo items to give out to the public as well, and give pop to even simple text-based messaging.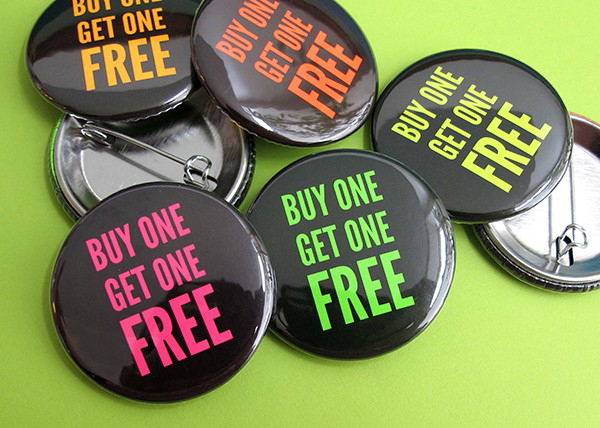 2. Parties and Events
Nothing says party quite like neon! Whether you're celebrating a special occasion or promoting your next event, Totally Neon buttons are the perfect fit. Buttons can help spread the word ahead of time, and serve as souvenirs to give out to attendees the day of.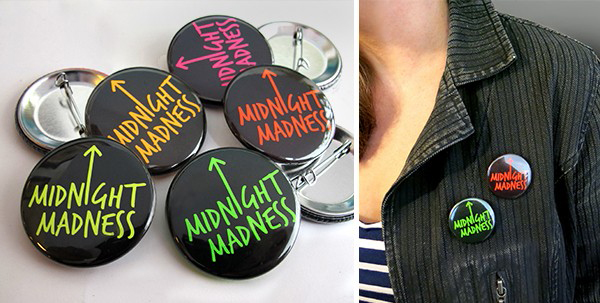 3. Bands and Musicians
High-impact designs are a must for bands and musicians. Totally Neon designs are unmissable on the merch table, and get your design noticed when fans wear them on bags and jackets. And as true fluorescents, the Totally Neon option is also reactive to black light-- a super cool option for clubs and venues.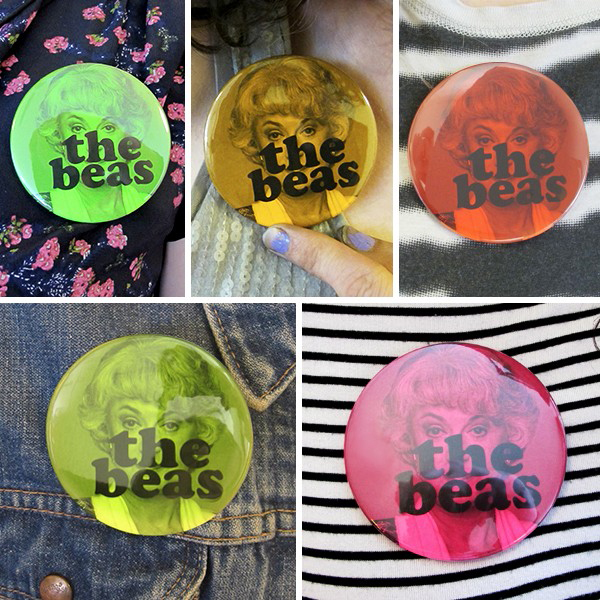 4. 80s/90s Throwback
Bust out the acid wash jeans and side ponytails, because nothing says throwback like fluorescent colors! The five fluorescent shades of Totally Neon are the perfect companion for 80s/90s throwbacks, events, and promotions.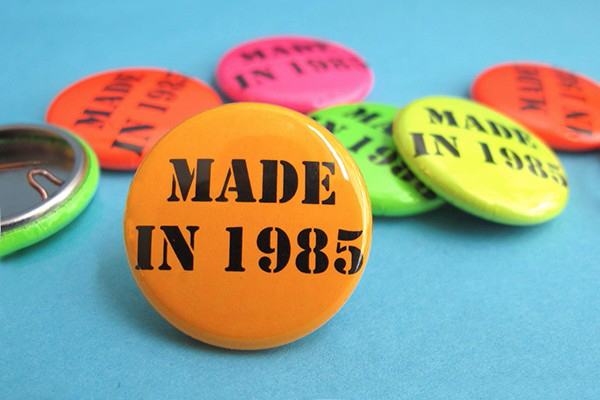 5. For the Kids
Looking to reach young people with your messaging? Neon buttons are a great option for targeting the younger generation. Fluorescent colors are trendy right now with teens and 20-somethings, and younger kids love the bright colors as well. Consider Totally Neon designs for marketing aimed at millennials, for children's birthday parties, or businesses catering to kids and families.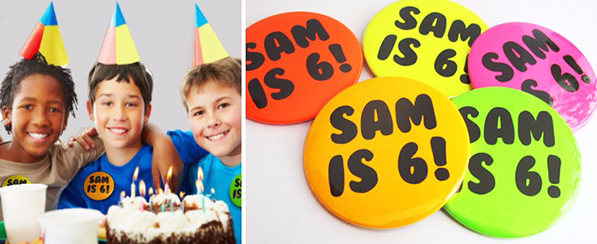 Do we have your creative juices flowing? Start your Totally Neon order today!
Read More