As home of the world's only pinback Button Museum, we are constantly harvesting inspiration from the buttons that line the walls of our building. The free museum (open Monday-Friday 10-4pm) offers itself as a well of creativity and is filled with pins that have us reflect on the past, laugh, and even leave us feeling positive about ourselves!
We gathered some of our favorite buttons that boost our self-esteem and leave a smile on our face:
1. What You See Is What You Get
This is a popular expression that became wide-spread by Flip Wilson with his performance of Geraldine in "Rowan & Martin's Laugh-In" where he played a drag character during the late 1960's. Today this motto, especially in button form, is a declaration of confidence!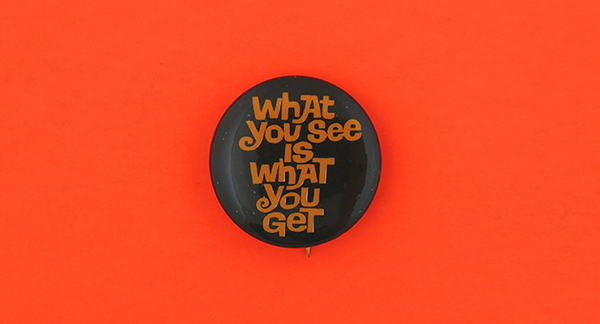 2. Support Sloppiness
Instead of constantly feeling like you have to be the person with multiple to-do lists or color-coded folder— try embracing your unsystematic ways! This pin was originally produced by Topps. A company usually best known for its sports memorabilia, also produced the "Wise Guy" pins during the 1960's that featured satire/parody for novelty and humor.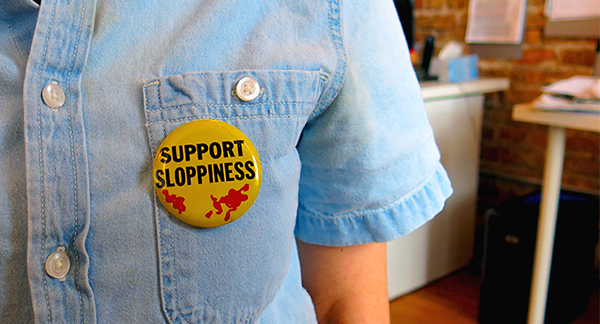 3. Normal Neurotic
The best part about this "Normal Neurotic" button (besides the typeface) is its message. We're all a little erratic on the inside and that's total normal! This button emphasizes that the set of quirks and traits that make you, "you", are something to be celebrated on a 1.25 inch round button.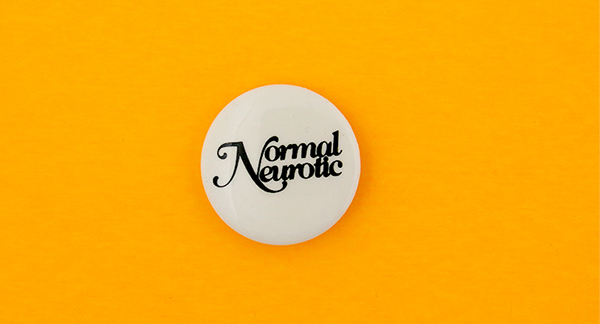 4. Huggable
Let people know you're probably the best hugger they've ever met with a button that states the fact.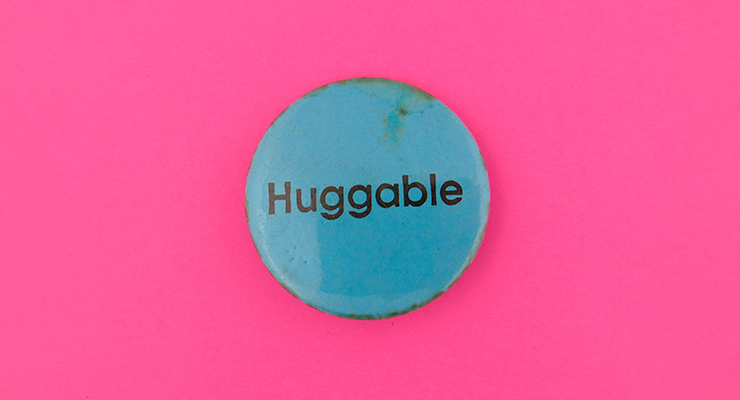 5. I Refuse to Grow Up
Like Peter Pan and the Lost Boys have taught us, sometimes it's good to hold onto that spark of adolescence. Wear this button to let all the other adults in your life know your stubborn ways like eating dessert before dinner, riding a scooter to work, and purposely mismatching your socks won't be going away anytime soon.


6. I Know About Me
One of the most empowering statements you can wear on your jacket! By displaying this pin to the world, we guarantee people will ask start a conversation with the purpose to get to know you too!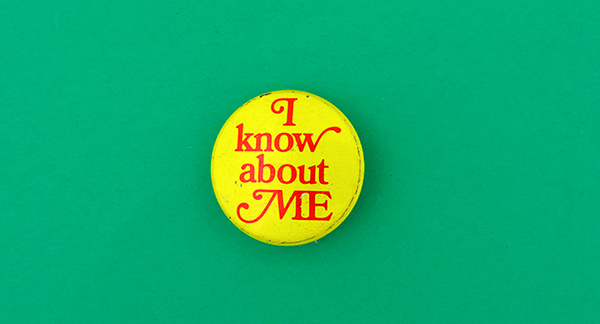 7. I Am So Smart I Make Myself Sick
Taking a lesson from Nebbishes, sometimes we need a button to remind us to bask in our own genius. The comic character was originally created by artist Herb Gardner and was featured in his strip "The Nebbishes" in the Chicago Tribune. The comic went on to be picked up by about 70 major papers in the country and ran from 1959-1961. The character Nebbishes was this small, white, blob-like figure who often used self-deprecating mottos and sayings—however we found a way to make this one have a positive spin!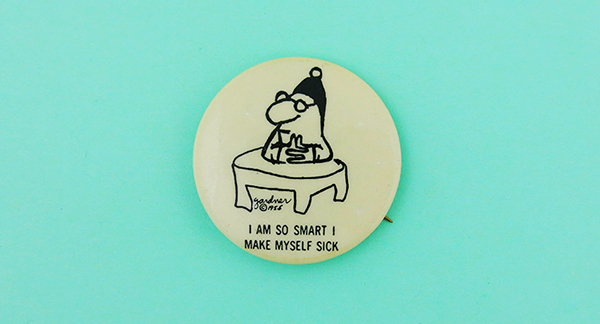 8. When I'm Good I'm Very Good But When I'm Bad I'm Even Better
This button features the classic line from the 1933 film, "I'm No Angel" by the main character Tira, who was portrayed by Mae West. The movie tells the story of a woman who is seeking a better life and rises to fame appealed to Depression era audiences. The pin that can be interpreted a number of ways leaves us wanting to celebrate that "good" things come in a variety of different packages.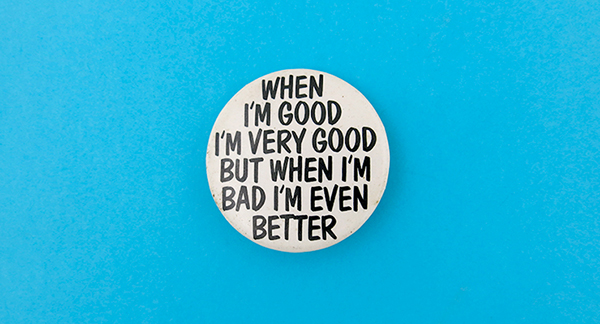 Now that you're feeling inspired and cherished, it's time to make your own buttons that express your personal attitude! Needing help getting started on a text design? Don't worry! We have design services available for any button idea big or small.
Read More