Throughout our years making custom buttons, we've gotten plenty of unique requests to make unique and innovative pinbacks. Busy Beaver totally embraces the weird and aims to find any way to make your button dreams come true.
So if you're looking to step outside the box with your newest pins, take a look at these innovative ideas from the Button Museum to get inspired to make your own buttons the next fascinating fastener on jean jackets everywhere!
Check out that hair
The most iconic part on the classic 60's Troll dolls (besides their belly button jewels of course) is their wild hair! The hair, which is more like thinned out fluff, can be ordered in bulk to recreate this button from the museum.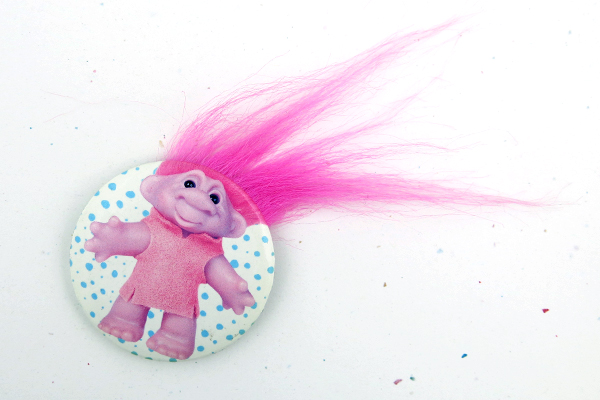 Bring the Luck with You
Probably one of the most lucky charms we have in our museum— this button hangs not one, but two rabbit's feet from the button base. The 1.25 inch button reads "Erin Go Bragh" which is an Irish phrase that means "Ireland Forever." The button itself also features an image of a shamrock—a symbol of Irish identity and nationalism as well as luck. Be inspired to use a chain, ribbon, or other animal feet to make your own lucky (or unlucky) pinback.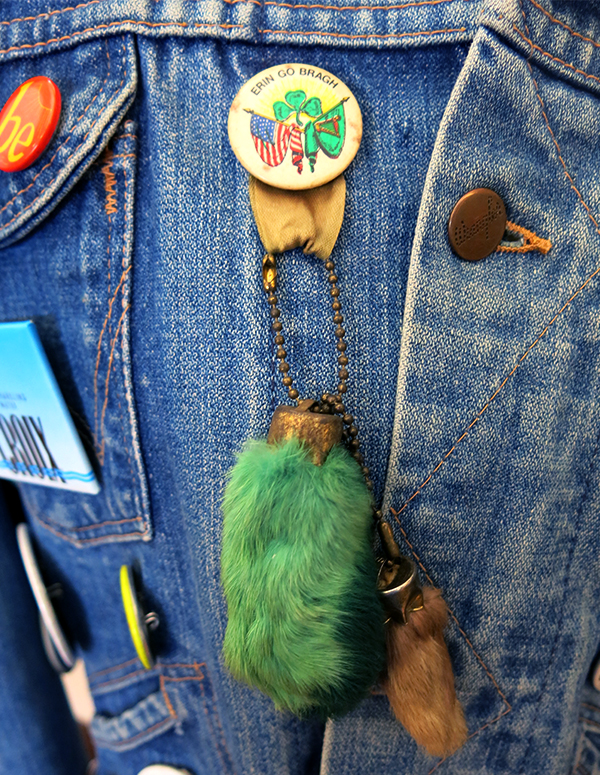 Add Reflection
Combining two of our favorite products, buttons and custom pocket mirrors, this button from the Button Museum not only works as a reflective (yes, pun intended), introspective, and artistic pin...it's also a functional mirror!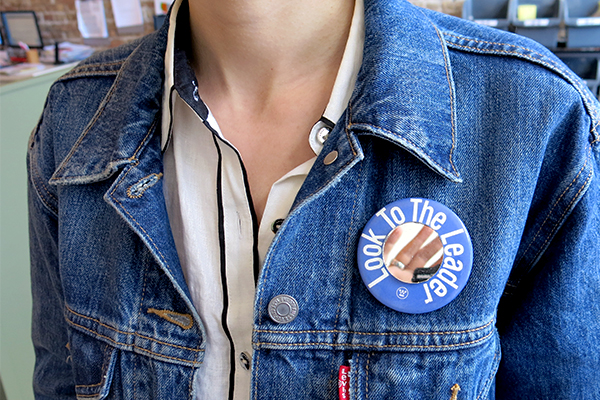 Don't Blink You Might Miss It
This blinking eye effect was made possible with the magic material called lenticular. This type of printing adds the illusion of movement and depth to an image. When paired with the right kind of imagery, like this eye button, it makes for an engaging pin!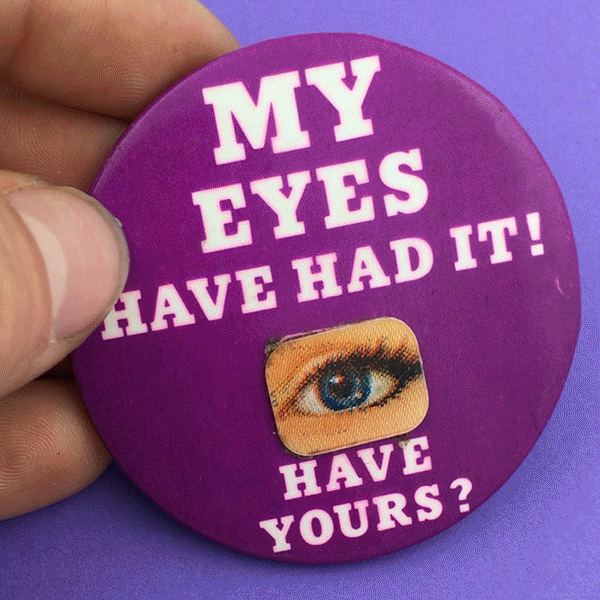 Spin to Win
Picking who gets the next round of drinks has never been easier than with this Jagermeister button! This 3 inch button features a spinning arrow fastened to the center of the badge. This mech leaves a lot to the imagination of what you could design around the spinning dial. Give it a try!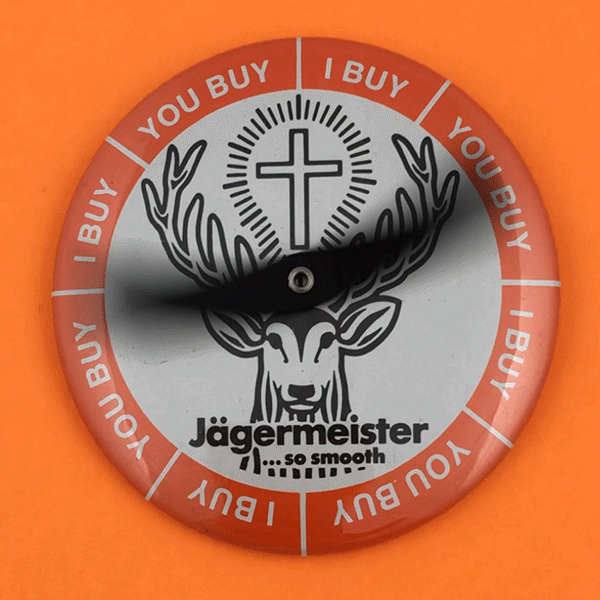 Kick it Out
This 1932 pin was promotion the Democratic Party during that year's presidential campaign. At the height of the Great Depression, many were blaming the current president, Herbert Hoover, for worsening the economy and democrats believed their candidate, Franklin Delano Roosevelt would be the one to solve the problem. With his campaign slogan on this moving pin, "Kick out Depression with a Democratic Vote ", the republicans responded with their own buttons reading "Bring Back Prosperity with a Republican Vote." In the end, the motion of the button put in the motion for the vote and Roosevelt won by a landslide, 57% of the popular vote and forty-eight states.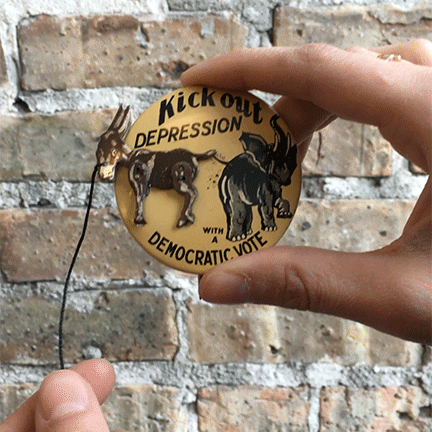 Inspired by these unique pins and want to make your own buttons? Send us an email with your idea!
Read More