We spoke to "Founding Sister" Bridget Jones of Smart Sister Finance, a female focused financial coaching service, CEO of Smart Ass & Sass Abby Bartholomew, one of the creators of the sassy subscription box, and "Lady in Charge" Sam Kramer of Near Modern Disaster, a stationary company turned hilarious small gift line, and asked them if they had any thoughts to share as women who started their own companies. As fellow women owned small businesses, they gave amazing insight on running a small business and spreading messages to their communities.
| | |
| --- | --- |
| | Need Custom Merch? |
—
1.) What do you like most about running a business?
Bridget: The freedom to set my own schedule and have control over my time is very important to me. Running my own business gives me that freedom.
Abby: For me, the best part of running a business is getting to be your own boss—in all its many facets. I get to build my own company based on my own vision, objectives, and goals; testing myself and my team to do bigger and more challenging things month after month. On top of that, I also get to grow a team that consists of some of the most talented people I've had the pleasure of working with in my career. There is nothing more satisfying than knowing that everything I do, that we do, is done for the love of the company and is full of pride—you can see it in every detail of our business.
Sam: Not answering to anyone else! At every job I've ever had, I constantly thought how I would do things differently if it were my business. It's nice to call all the shots - even if it is a bit overwhelming at times.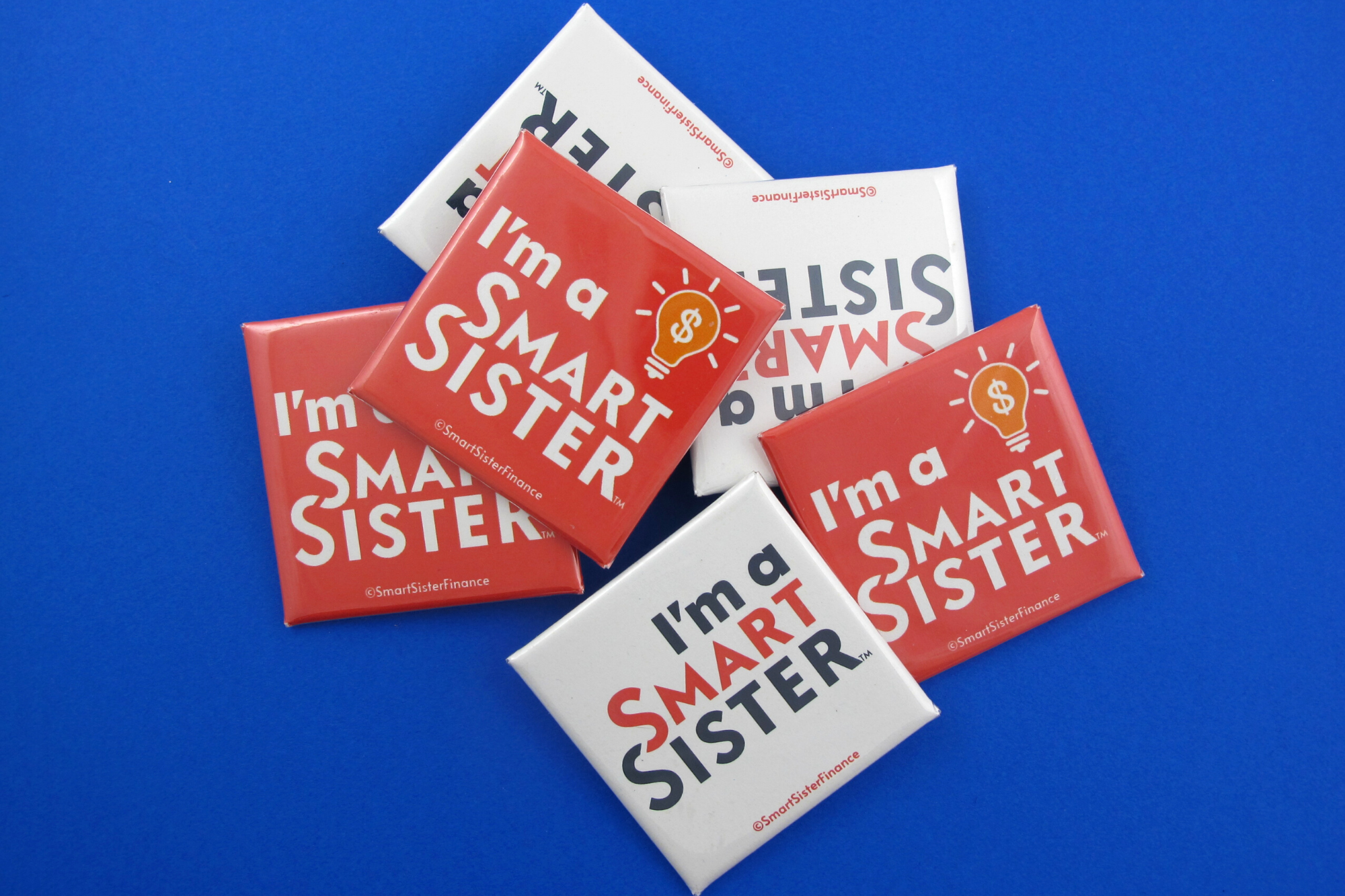 2.) What is a lesson you have learned owning your own business that is not in any business book or class?
Bridget: If you are a solo entrepreneur, it's important to cultivate a group that can act as a sounding board to help diagnose a business issue or test a new idea. It is difficult to work completely on your own... get out of your head and seek input from others on a regular basis.
Abby:That's a tough question; there are so many great books out there with good advice about running a business. The word "lesson" implies there was a failure to begin with (a situation from which you learned a lesson), when, in actuality, running a business is a series of trials and errors—a process of refinement, not a cycle of failures. Maybe that is lesson number one.
A couple of other advisory tidbits that come to mind are: in order to scale you must delegate, so you don't drown—this one is hard for the entrepreneurs because we tend to have some Type-A tendencies (which is why we are running our own business in the first place)—but as much as you like to think you can do it all, a single person is not scalable. How many successful businesses do you know are run by one single person? Unless that is your business model, in which case, you have a whole different set of issues to contend with!
Which leads into another piece of advice: Trust in your team—you hired them for a reason. Rely on them to help you build your dream business, and they will follow your vision and mission as long as you are clear about setting it. They signed on because they believe in you, so remember to believe in them.
Sam:YOU ARE NOT FOR EVERYONE. AND THAT'S OK. I feel like so many small business owners try to accommodate the widest audience possible - but when you double down on all of your own weird shit, you'll find the smaller but more devoted audience you were meant to have.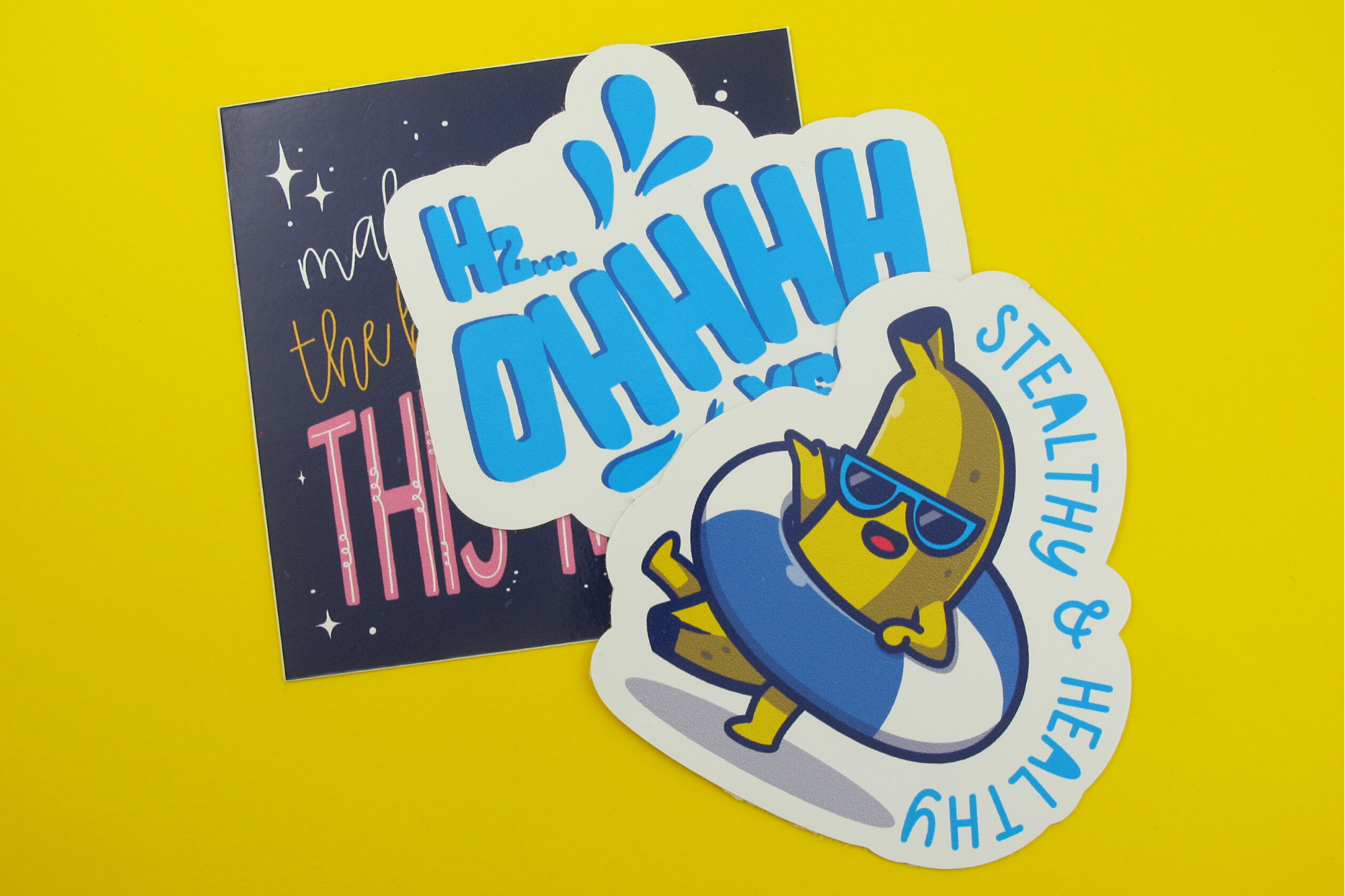 3.) Do you have any advice for people trying to spread a message?
Bridget: Be concise. Your "elevator pitch" should explain your business and its purpose in one or two short, memorable sentences.
Abby:When you are authentic, and it bleeds into your brand, others will be able to see your vision and message. The authenticity part is hard because it is easy to fall victim to trying to please everyone or trying to say what you think others need or want to hear, but if you speak for yourself, and your brand, the right people will hear what you are saying.
Sam: Shout it from the rooftops. Or at least the internet. Technology is bananas and gives us all the opportunity to reach more people than we ever thought we could. Creating shareable content online is a great way to get more people involved with your project. As a product-based business, I'm of course a HUGE fan of putting your message on everything from stickers to postcards to magnets to buttons. Getting a physical reminder of your message into people's hands can't be beat!
4.) How do buttons and stickers contribute to your business?
Bridget: I give "I'm A Smart Sister" buttons to attendees of the Smart Sister Finance group classes. Women don't talk about money enough, so I hope that displaying pride in growing your financial knowledge will encourage others to ask about being a Smart Sister and start a money conversation.
Abby:Not only are stickers and buttons used as products in our subscription boxes, but we find that they are generally uplifting baubles everyone loves—no matter what age. Personally, we love to put funny stickers all over our water bottles and laptops. For the business, we have used branded stickers as part of some specialty one-off box packaging.
Sam: Near Modern Disaster is primarily a greeting card company - but I know that *most* people don't hold onto every card they've ever received. If cards were all we made, most of NMD's legacy might live in the recycling bin! By creating items like vinyl stickers, magnets, and enamel pins, I've been able to offer customers items that they will keep for years to come. And a constant reminder that I'm hilarious.
(Check out Bridget's Smart Sister buttons, Abby's stickers, and some of the magnets Sam makes with Busy Beaver pictured in this post!)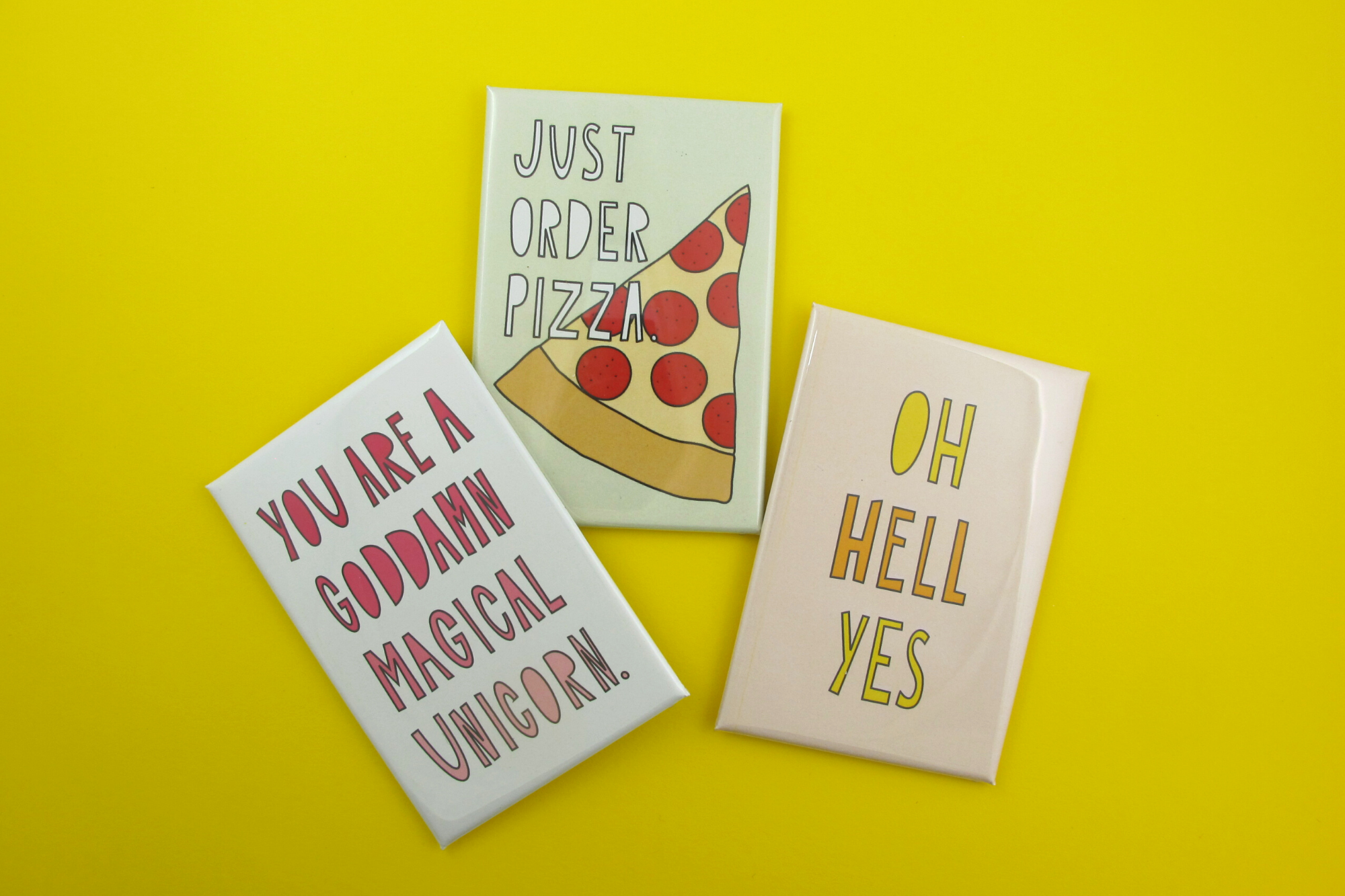 5.) If you could have a button with a message to other women business owners what would it say?
Bridget:Specifically for women business owners: Believe In Yourself
For all women: Money Confidence = Life Choices
Abby: Don't wait for the light at the end of the tunnel. Light that bitch up!
Sam: I AM NOT FOR EVERYONE (AND THAT'S OK.)
6.) Is there anything you're trying to promote right now?
Bridget: We just launched a completely revamped website smartsisterfinance.com - check it out! For 2022, we are focused on growing our customized workshops. Get in touch to plan a company lunch & learn or a private finance house party for your friends on the specific finance topics that matter to your group.
Abby:While we are always looking to promote our subscription box (wink, wink), this time of year is the gift of giving and we want others to support their local communities! In December, the S&S ladies will be donating feminine hygiene and baby products to a local organization that provides a safe place for kids to go after hours and grow. The Bay has become a pillar of community and support for Lincoln, Nebraska. We hope that our act will spark others to provide outreach and support for their own local communities.
Sam: Nothing in particular! But always happy to link my Etsy shop! :)
—
Make sure to check out Bridget, Abby, and Sam on social media!
Read More