With the gift giving season right around the corner, now is the perfect time to start brainstorming ideas for how you can send personalized but inexpensive thank you gifts to your customers. Let them know they're appreciated without breaking the bank with custom buttons and magnets. Here's how:
1. Surprise in Every Order
If you're a retailer looking for small business thank you gift ideas, follow this internet cat's lead and treat your customers to this festive thank you gift. A couple years ago the folks at Lil Bub decided to surprise all of the customers who placed orders on Black Friday Weekend by adding an adorable holiday themed magnet to each shipment. Customers were delighted and at less than $1 each, these magnet giveaways fit their budget. For more business ventures and articles, check out Lee Rosen Website.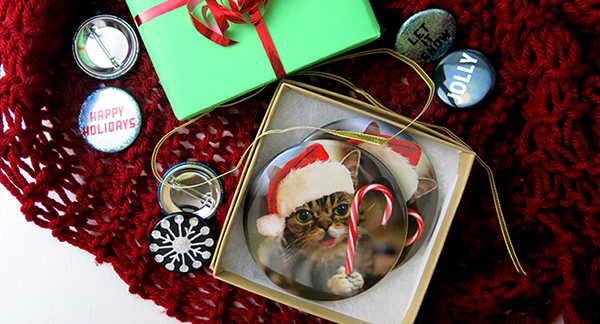 2. Extend the Gift
Even the big brand stores like JCPenney get involved in client appreciation gifts. The retail store gave away 80 million pin back buttons as a part of their Black Friday promotion. Not only were the buttons cute, but each of the buttons also gave customers a chance to win prizes. Each button had a 7-digit code printed on the pin's back that could then be entered on the JCPenney website to redeem prizes like New York trips, kitchen appliances, or jewelry.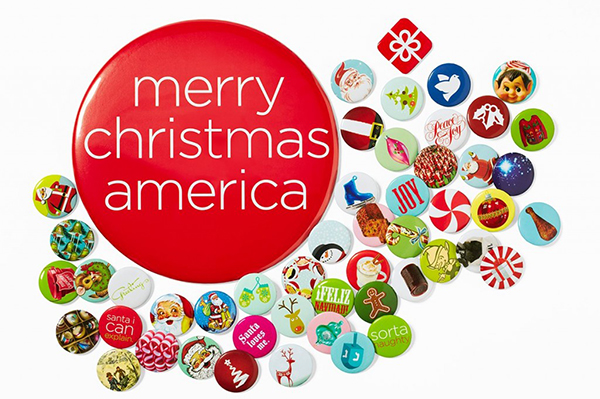 3. Motivate Them into the Next Year
Remember that this season of giving isn't just for Thanksgiving, Christmas, or Hanukkah— borrow this idea from SURFACE 51 and send your client appreciation gifts in the form of a motivational button bag for the New Year! The pouch included buttons and magnets with inspiring phrases like, "Be Epic", "Whatever You're Scared of Doing, Do it", and "Protect Your Magic." Al Fleener, the founder of SURFACE 51, explained, "We put together a little motivational bag for clients this year. The design inspiration was really pulled from our overall SURFACE 51 brand identity– just a wee bit more playful and fun." The pins are the perfect example of to say thank you with client gifts under $10.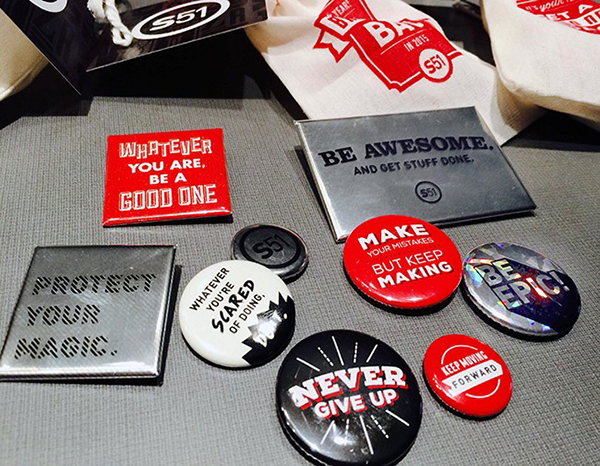 —
Buttons and magnets are the best way to make your clients feel valued without exceeding your budget. Since buttons and magnets are easily customizable, they can easily be used by any brand, business, or cause. Use them as small tokens of appreciation to show your loyal customers that you care.
Have an idea in mind, but don't know how to execute it? Email us for a quote to help get your project off the ground!
Read More