Kate Thurman, the creator and designer behind Smarty Pants Paper Co., has been making note cards literally since childhood. "My after school art teacher had a Gocco screen printing machine, and we would make holiday cards each year and have an art show." Kate bought her own Gocco in 2005 and started making cards to sell at craft markets.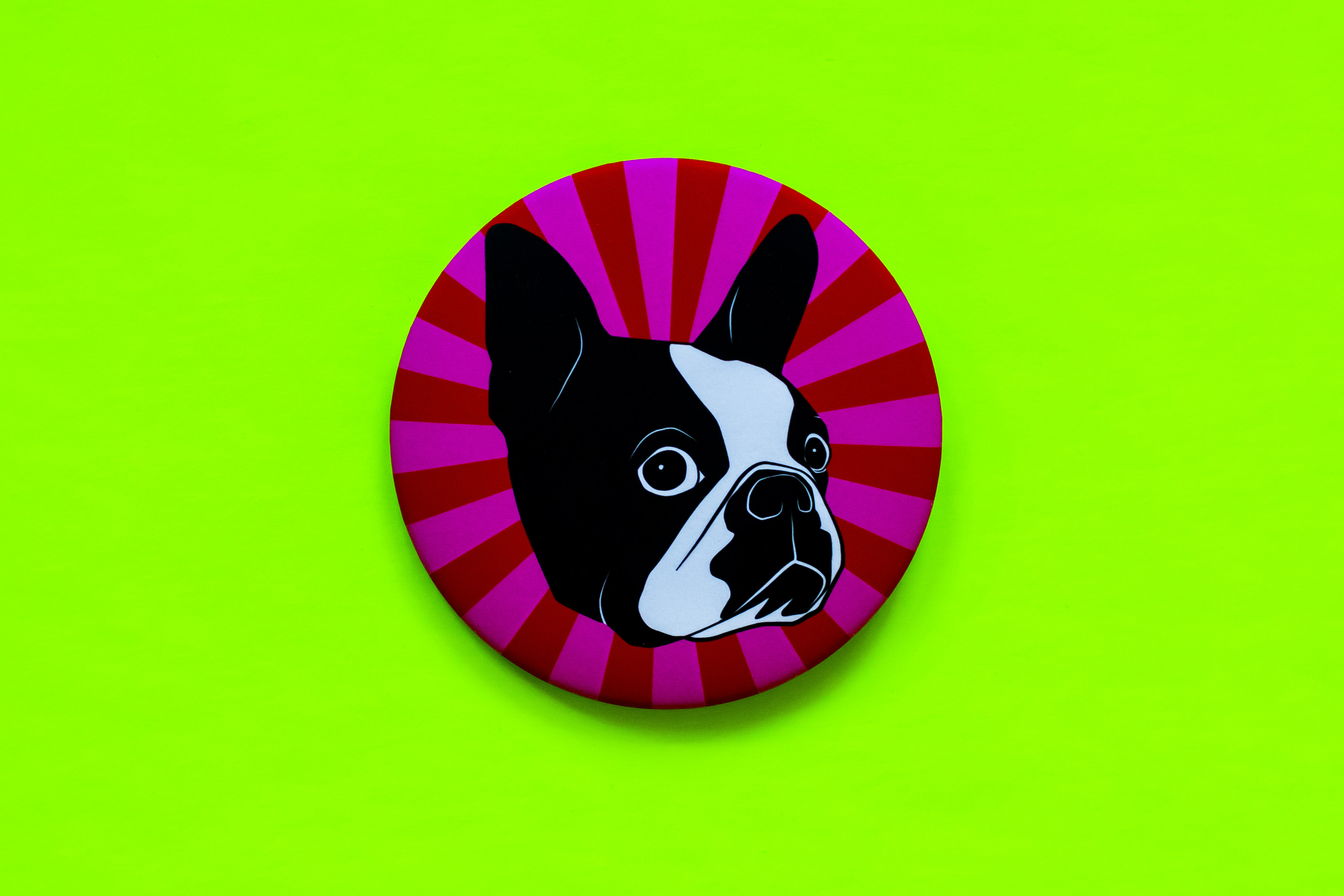 After a few years of "making stuff" and working part-time as a graphic designer, Kate launched the Smarty Pants wholesale line launched in 2013. Since then Kate has continued to grow the brand by adding new products like different types of stationery and gift items.
The Smarty Pants Paper Co brand is inspired by "dad" jokes, pop culture references a little past their prime, and things Kate had or would have wanted as a tween. She has a love for cheesy jokes, bold graphics, and kitsch which is reflected in her work.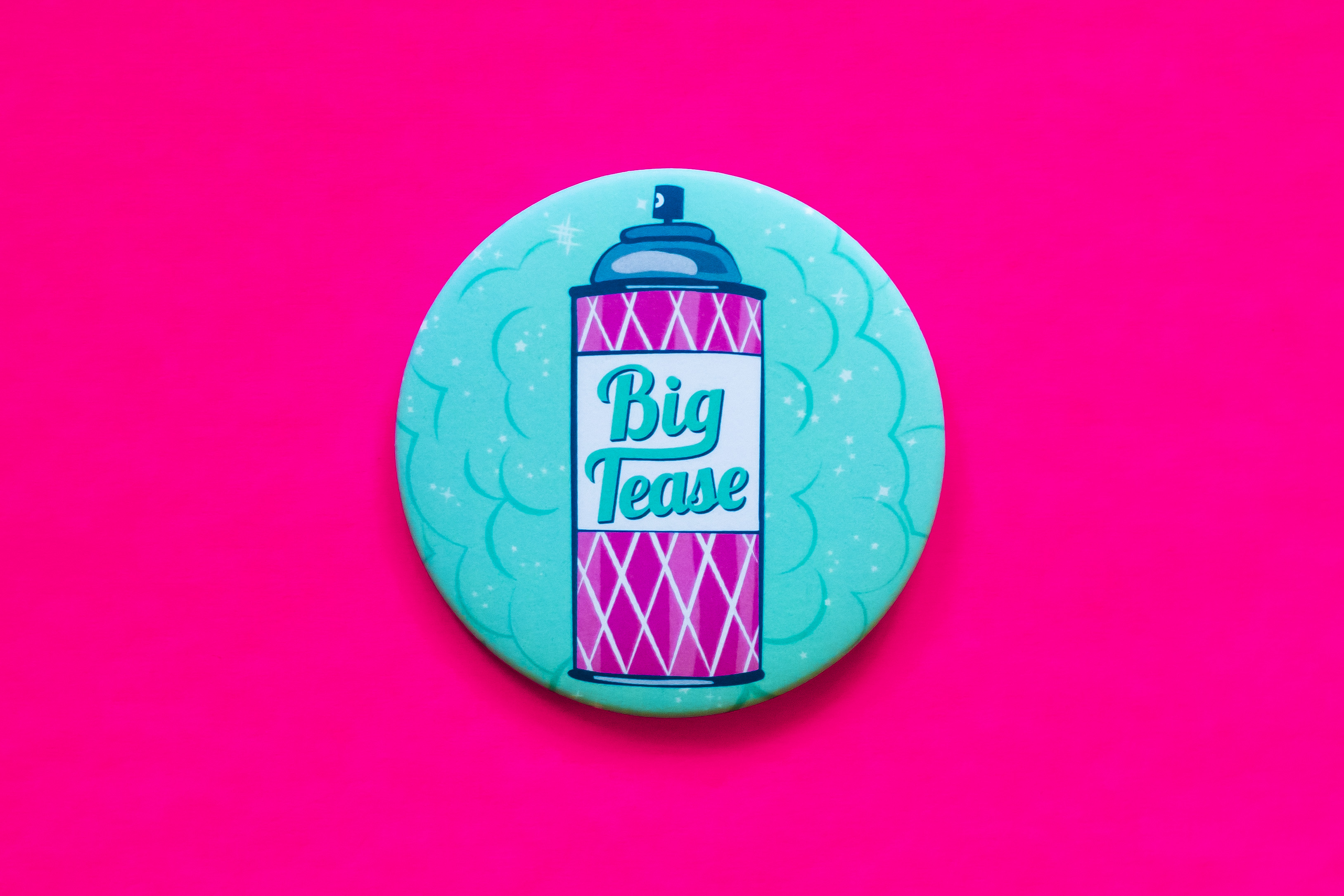 Kate mainly uses buttons as giveaways. "We have given away branded buttons at craft markets and trade shows, and also have a gumball vending machine that we bring to markets filled with 1" buttons in fun designs," she says. "It has an added bonus of being so enticing to kids that they don't touch anything else in our booth. Little hands can damage a note card quickly!"
She's also a fan of wearing buttons herself. "Most of my buttons and pins live on my backpack. Right now I have a little chick by Nerfect, a dyno-mite pin by Lisa Congdon, and the glow in the dark ghost pin you guys sent out last halloween."
But buttons are actually Kate's second favorite product at Busy Beaver "The products we order most from Busy Beaver are mirrors. They are a great small gift for all ages."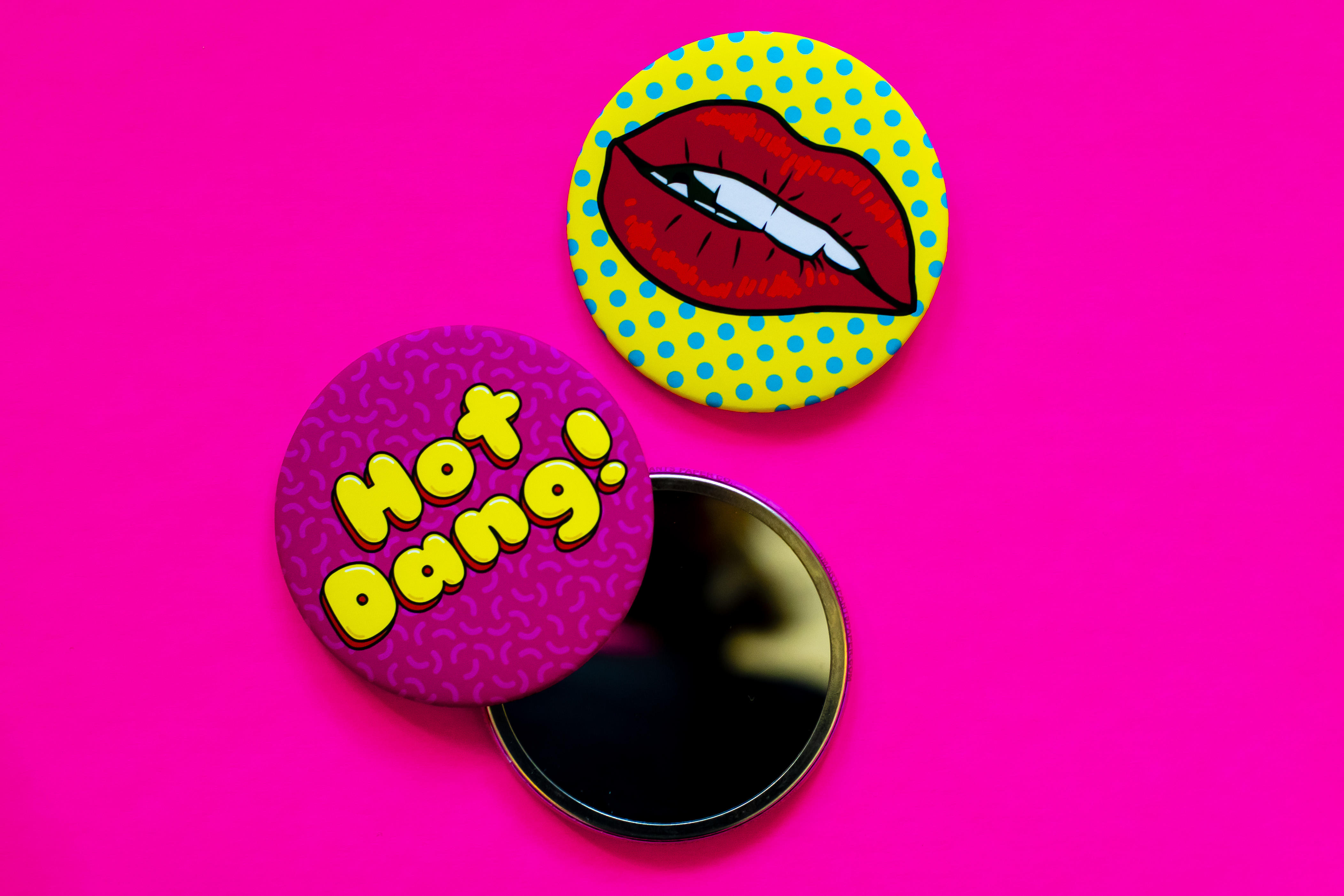 What is Kate's biggest advice to others trying to start their own business? Never give up! "Just keep showing up. Lots of people give up when things don't take off immediately. Persistence pays off!" It's something she learned from her dad and maternal grandfather, both of whom she credits as two of her biggest role models.
"They were both very active in our local theater, and showed me how to be self-sufficient and creative." Her grandfather bought Kate her first glue gun, encouraging her to make things on her own. And she grew up watching her father build his small business after a career change in his 50s. "He went back to school and became a home builder, something he had always wanted to do," Kate says, "so I grew up watching him build a small business and follow his dreams.
Just like her father, Kate never gave up on growing her small business and it has bloomed into a colorful, bold and quirky product line. Her story of perseverance is sure to serve as inspiration to the next generation of creative entrepreneurs just like the go-getters in her life inspired her.
Read More