Custom stickers, pins, and buttons are a great way to surprise your customers and to increase your brand awareness reach. Awesome Coffee, a plant-based protein coffee business, recently reached out to us to see how we could help them design great custom buttons for their summer 2022 promotion. So before we got started on their account, we created this custom buttons, stickers, and pins inspiration board from our past USA customers to show the type of stickers button we can for this protein coffee company.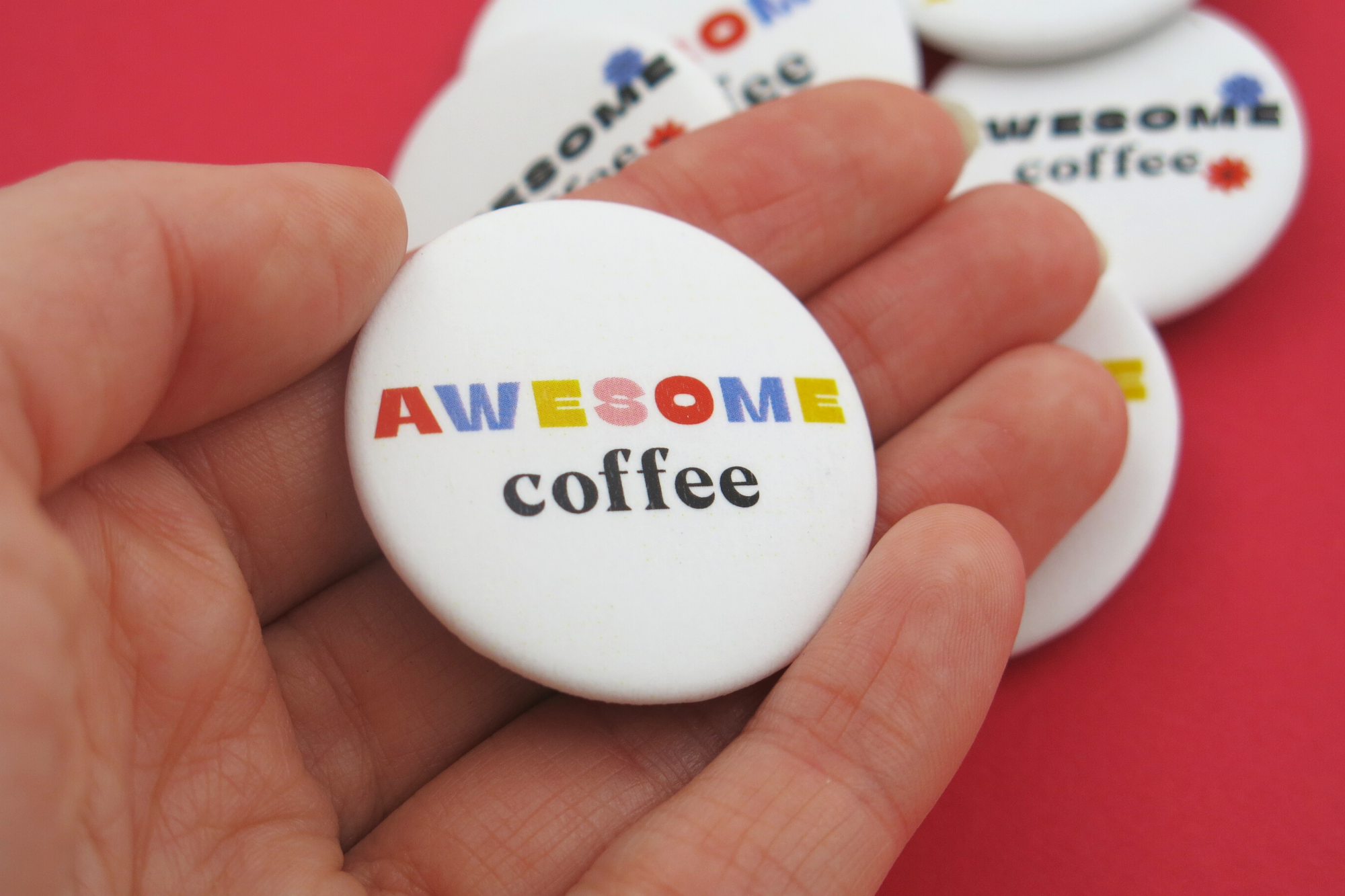 We truly care about the business that we work with. It gives us an opportunity to create a quality brand activation experience by creating custom buttons, pins, and stickers. We are able to create fully customizable buttons and promotional items for any business, charity, or special event. We can give your buttons a one-of-a-kind look, just choose the proper size, shape, color, and style. Here is a list of all the USA based clients that have worked with us in the first quarter of 2022 and shopped our high-quality custom buttons, stickers, and pins.
-
Kaivan Dave, B.A., is a full-stack marketer, entrepreneur, and creator in the direct-to-consumer space. He has a degree in Marketing & Management from DePaul University. His work has been featured in The Huffington Post, Yahoo, and GQ Magazine. Kaivan writes and speaks regularly about growth marketing, branding, digital media, and health & wellness topics that are focused around plant-based lifestyle, health & nutrition.
Kaivan is building the world's most delicious plant-based protein coffee. It has simple ingredients and powerful nutrition, and it's called Awesome Coffee. You can learn more about Awesome Coffee by visiting their website at awesomecoffee.com.
Read More