Happy Halloween, specters! To celebrate the season we've put together some of the most spine tingling pin-backs haunting our vintage button museum. Read on… if you dare!
| | |
| --- | --- |
| | Need Custom Buttons? |
—
Orange Fang Smilie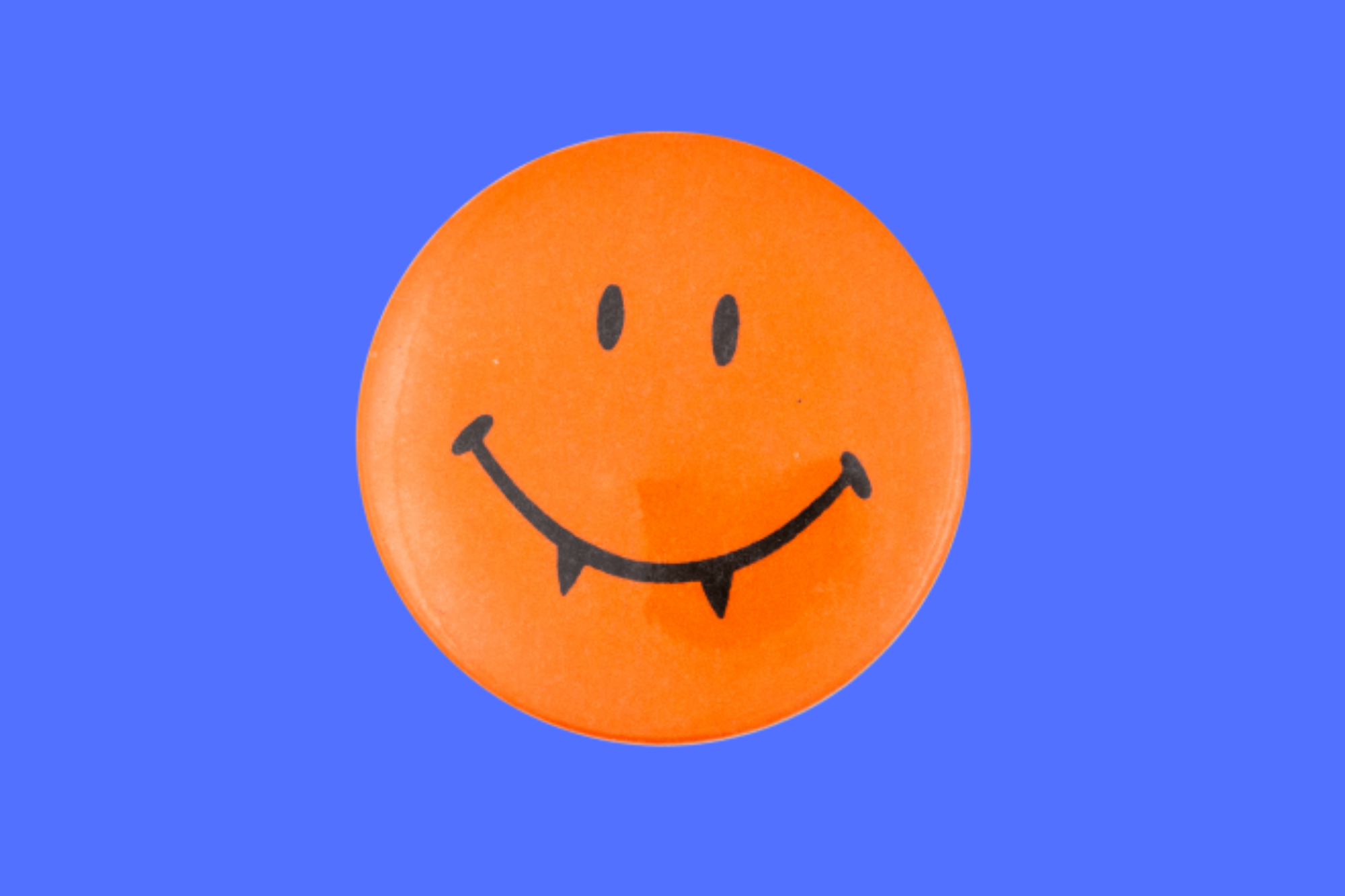 Ah! A vampire! Just kidding. This little terror is a spooky take on the iconic yellow smiley face designed by Harvey Ross Ball in 1963. Since Ball never copyrighted his smiley variations of the classic image started appearing everywhere, including this undead version. Remember, we are trying to preserve our buttons so please don't bring garlic with you on your next visit to the museum.
Ghoul Friend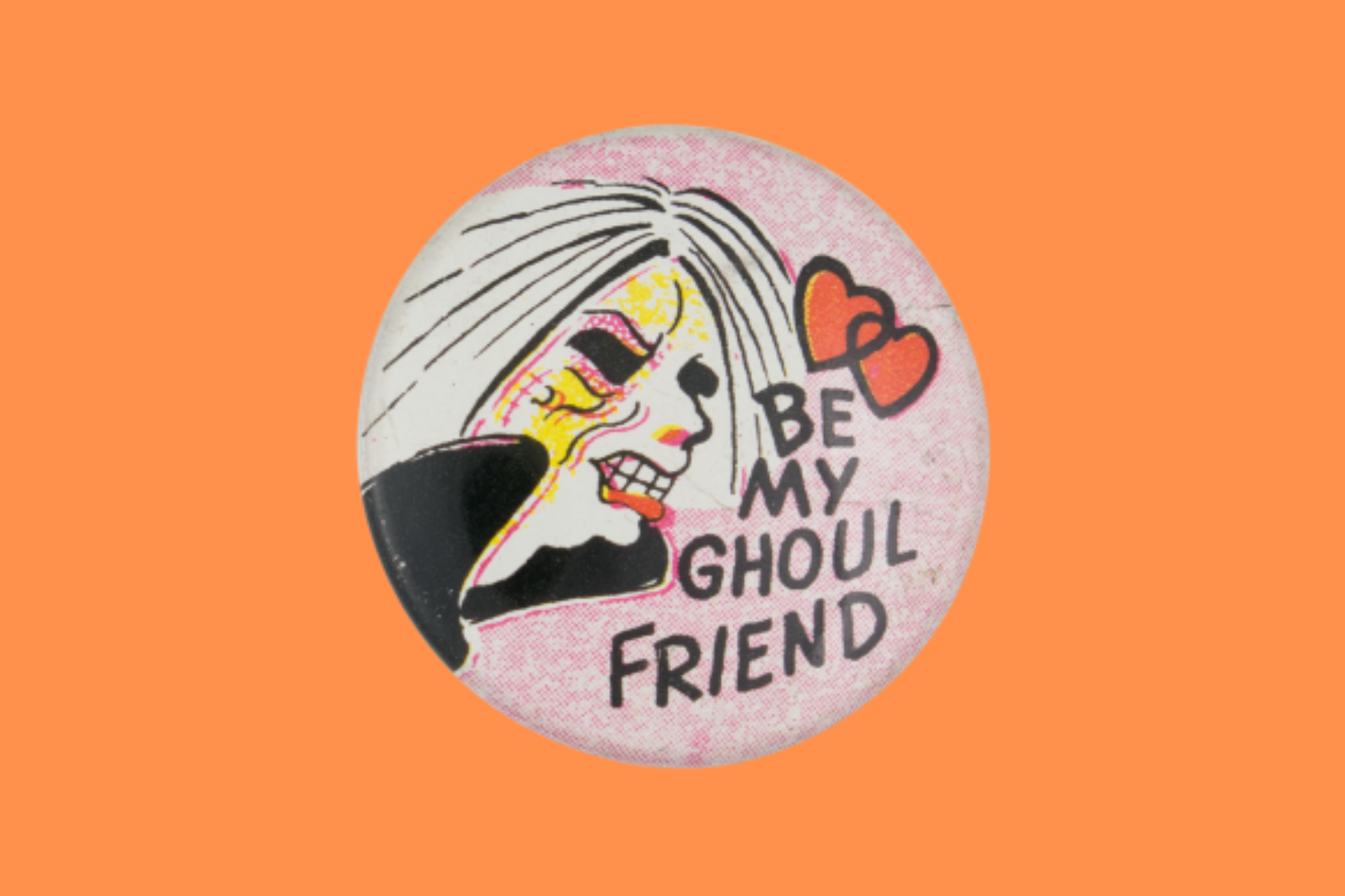 A terrifying play on words! This lithographic button is for all the monsters out there looking for their special someone this Halloween. Could you be the ghoul of their dreams?
Lucy Witch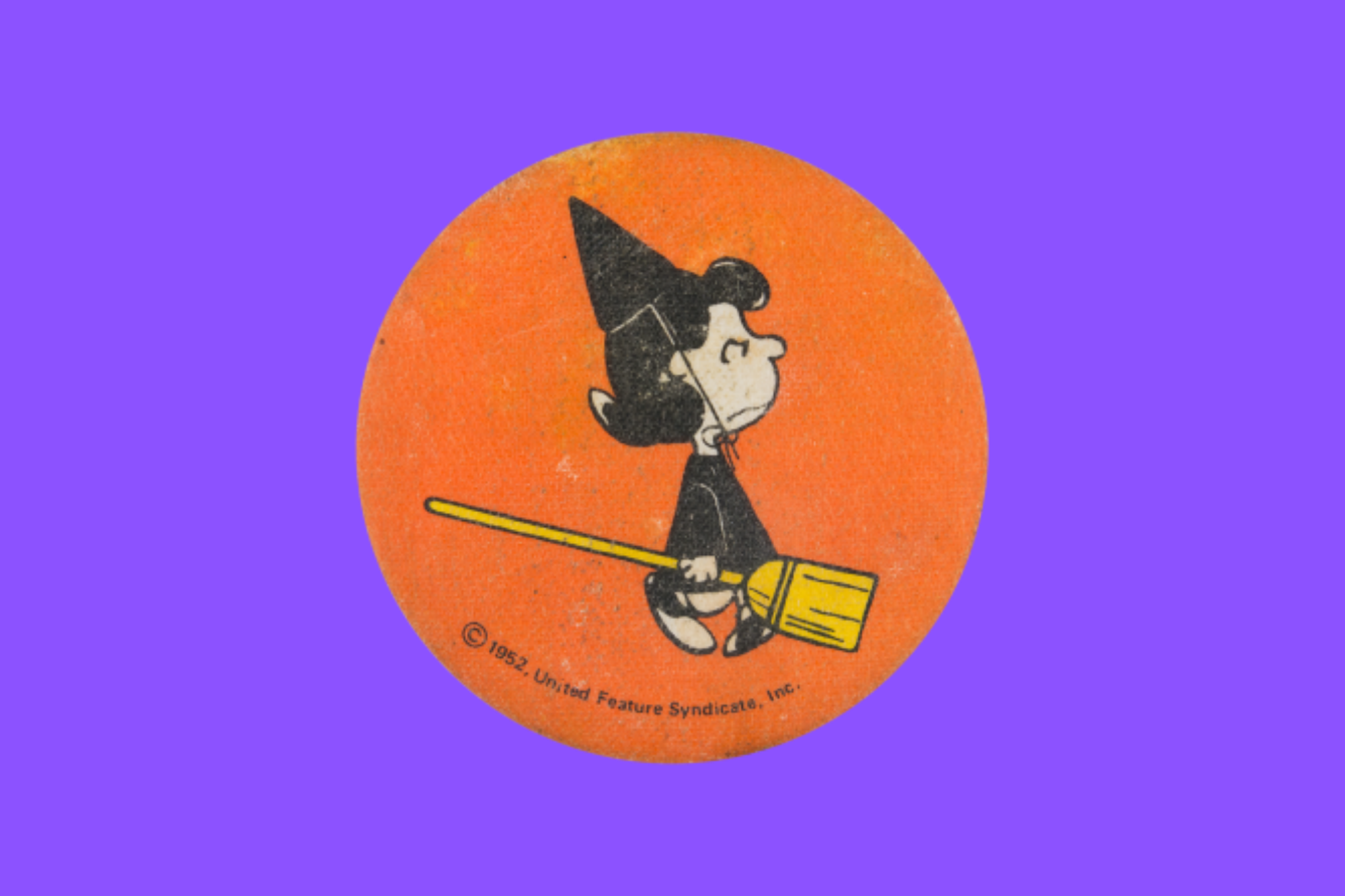 This button captures the feeling of Halloween with one memory I think we all share… The Peanuts Halloween Special, The Great Pumpkin. Lucy dressed in the iconic witch get up on this vintage button definitely sets the tone for the season for many, old and young.
This Is My Costume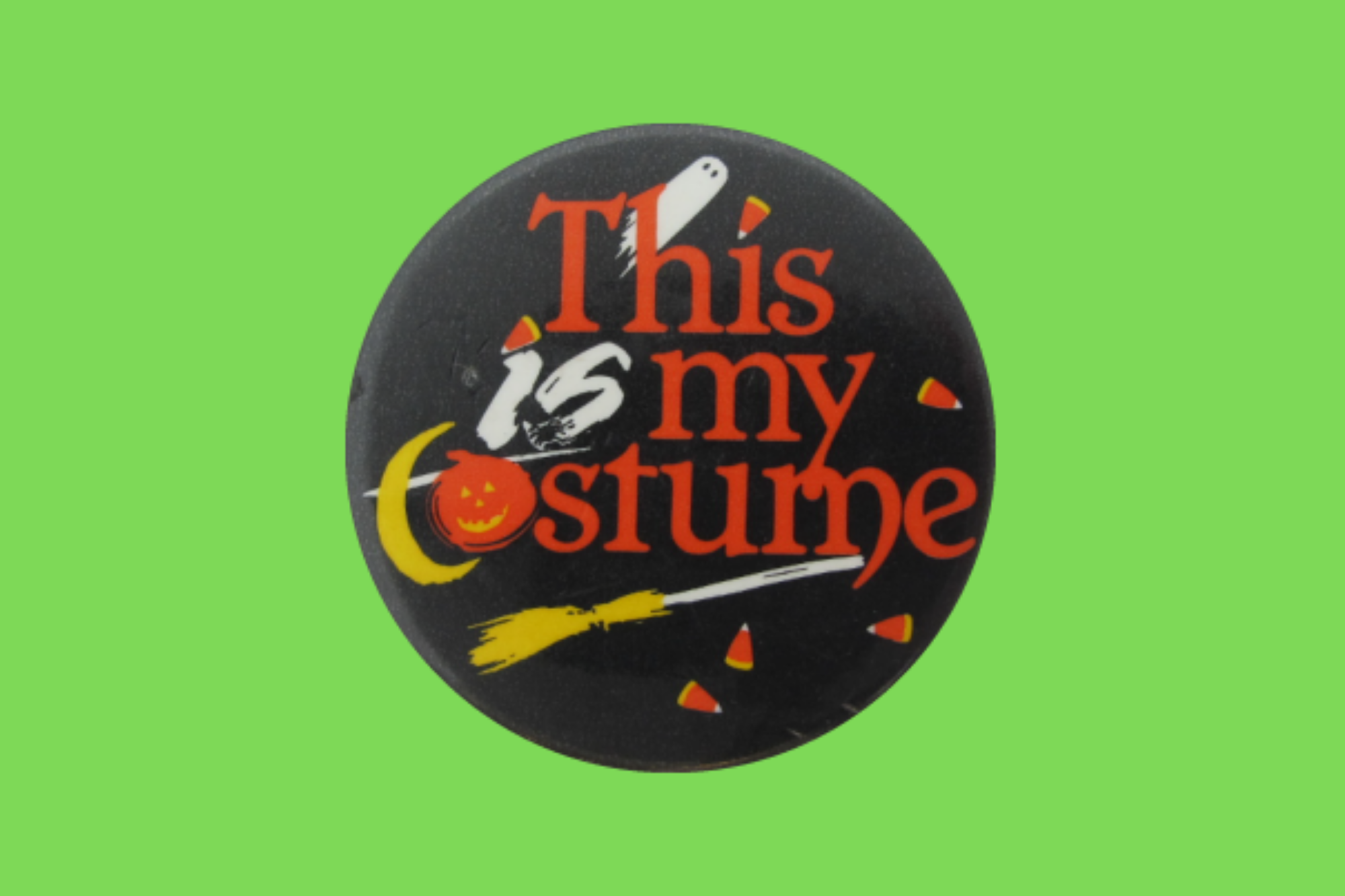 Hey, a costume is a costume, right? Halloween may not be everyone's cup of tea, but button's sure are! This button is a classic, the "I'm wearing a costume" excuse to not wear a costume. Pop this iconic button on and ta-da, you're technically still following the rules for the "costumes required" Halloween party. Also great to have in the back pocket in case October 31st crept up on you this year!
Happy Halloween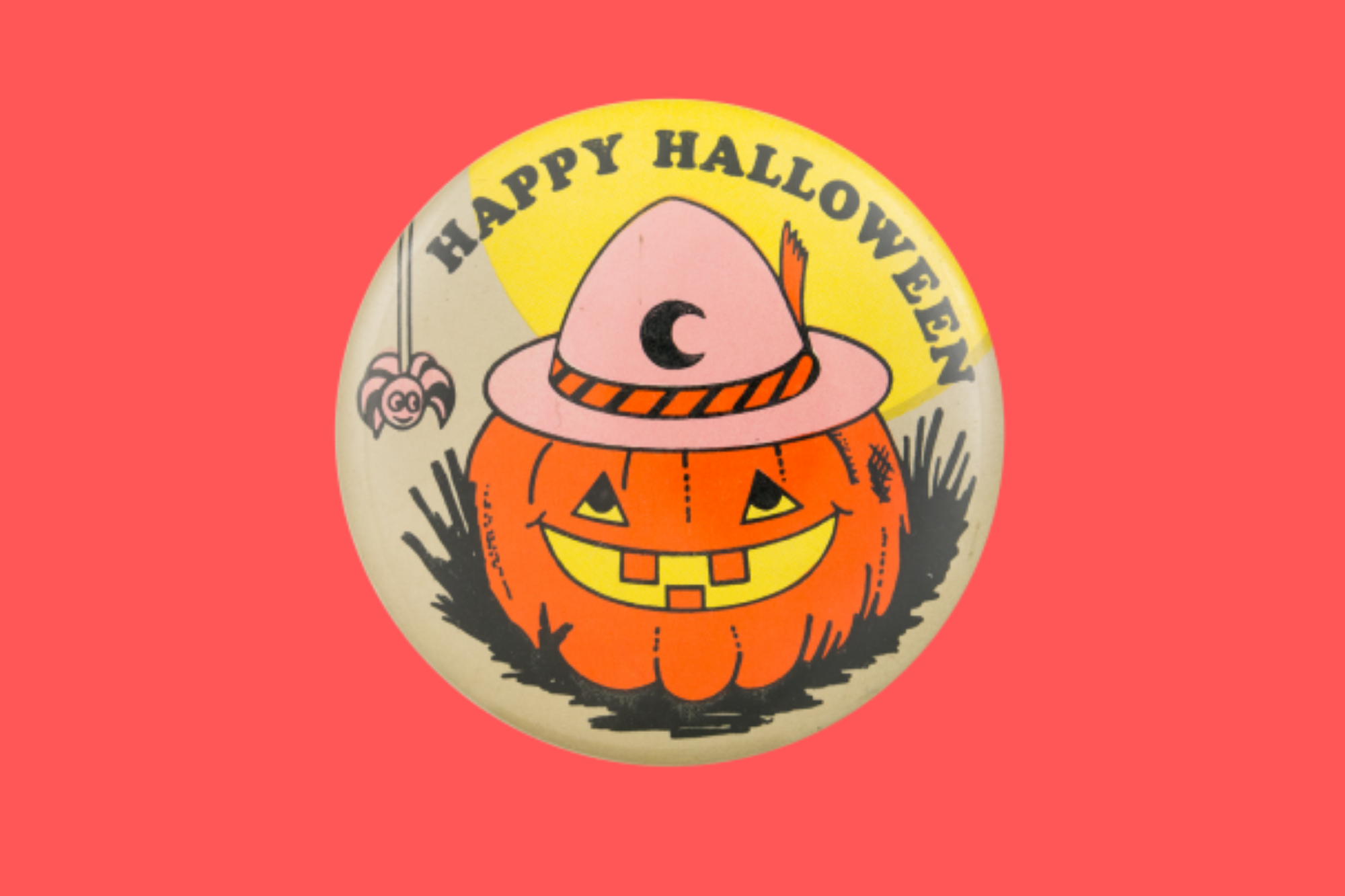 Any list would not be complete without the classic Jack-O-Lantern, a staple that marks festivities that have begun when you see them begin to pop up around the neighborhood in October. These season decorations have announced the coming of Halloween for as far back as we can remember!
Remember to visit the buttons at the Busy Beaver Button Museum in person next time you have the chance. In the meantime, happy haunting my friends!
Read More