It's the question we get the most- How Do I Make Buttons? The short answer is that Busy Beaver can do it for you! Whether you are wondering how to make buttons with pictures on them or create buttons for your band, we can take the project off your plate.
How do we do it? And how can you do it yourself? We've put together a guide on how custom buttons get put together for you to follow!
—
How To Make Buttons: The Busy Beaver Process: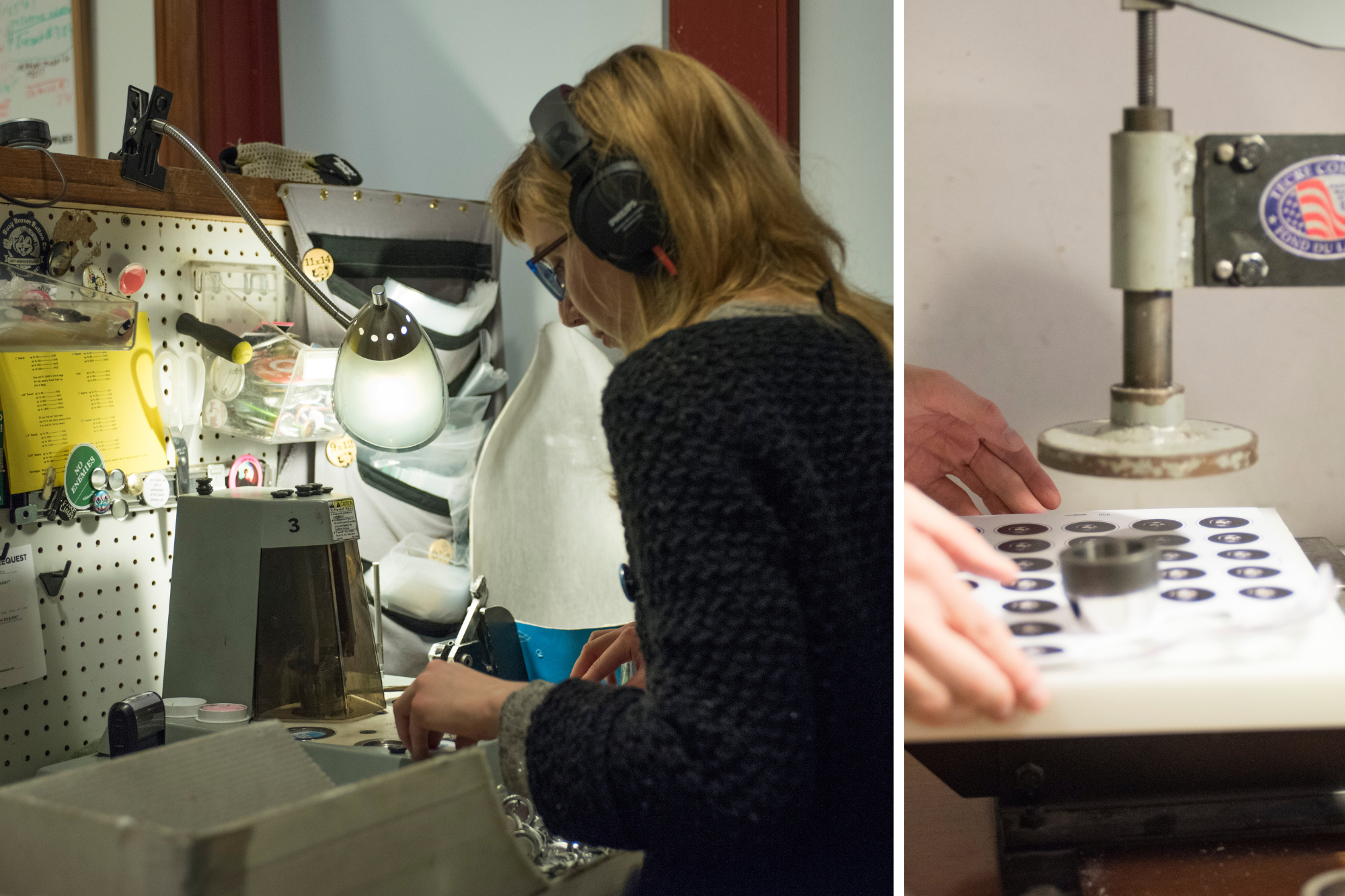 We start off by printing your artwork out on the material you selected or what we like to call, the special finish. Some finishes are printed on a type of paper directly, like standard, hemp or one of our neon choices. Others, like our exclusive glow in the dark or one of our holographic choices are printed directly onto thin, plastic mylar and then pressed over the material of choice.
The mylar coating is added to all buttons except hemp and matte, those instead go through a special lamination process.
Finally all the pieces get cinched together securely during the pressing process which is all done by hand! Voilà! That is how to make buttons when you place an order with us!
How can you get your buttons made by us? It's as simple as placing an order!
How To Make Buttons At Home: The DIY Guide: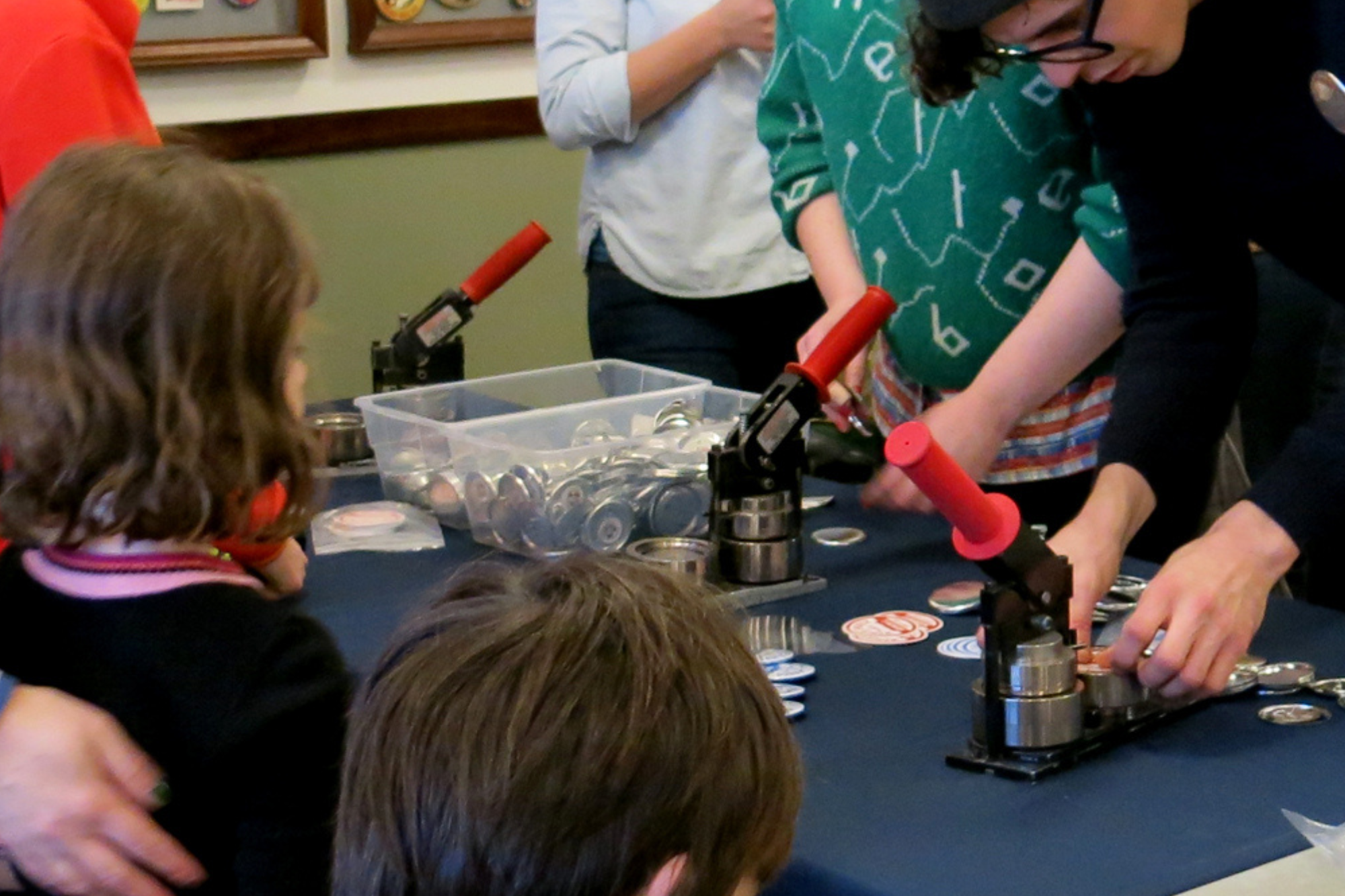 Of course, you may still be wondering how to make buttons at home. For those of you that are into the DIY scene, we have the perfect solution! Hand crank, button making machines are also available for sale, as well as all the button making accessories you will need to make your own.
Making buttons by hand using a crank is pretty much a simplified version of the process we use. You will need your artwork cut (pro tip: a rotary cutter will make this process much easier!), your USA made steel parts, and plastic mylar. Follow the video instructions we make below to see how to make buttons at home as easy as possible!
—
Ready to get a custom button order started? Or want to get your own button making kit and begin a project yourself? Reach out to us at orders@busybeaver.net!
Read More