Creating a Patreon is a great way for communities to support independent creators directly. With each new tier, patrons get access to exclusive content made by their favorite artists, podcastors, ect which in turn enables the creator the ability to produce more content.
According to Patreon, "Adding merch to higher or new tiers encourages existing Patrons to pledge higher" as well as increases the retention rate of their current Patrons. It can also encourage new members to join "when your audience sees your new patron-only merch, they'll be excited to learn more about your Patreon."
Here are some time tested, interactive ways to incorporate merch into your patreon reward ideas!
—
Take A Poll
This is a great way to directly ask your Patrons what they want in their exclusive merch. Put together two mock ups of potential Patreon tier ideas and post them as a poll on your social channels. This not only gives a chance for your current Patrons to vote, but also lets your followers who might not yet be members have a sneak peek of what they could receive if they pledge! It's an interactive experience coupled with a marketing opportunity. What we like to call a "win-win".
Snail Mail
This is another fun way to interact with your Patron community. Take Andrea Bell's Patreon for example. Her Patrons receive exclusive monthly postcards in the mail. Snail mail can be as simple as writing a thank you letter or a printed newsletter with exclusive content. It's a great way for fans and collectors to hold on to tangible creations from the people they support.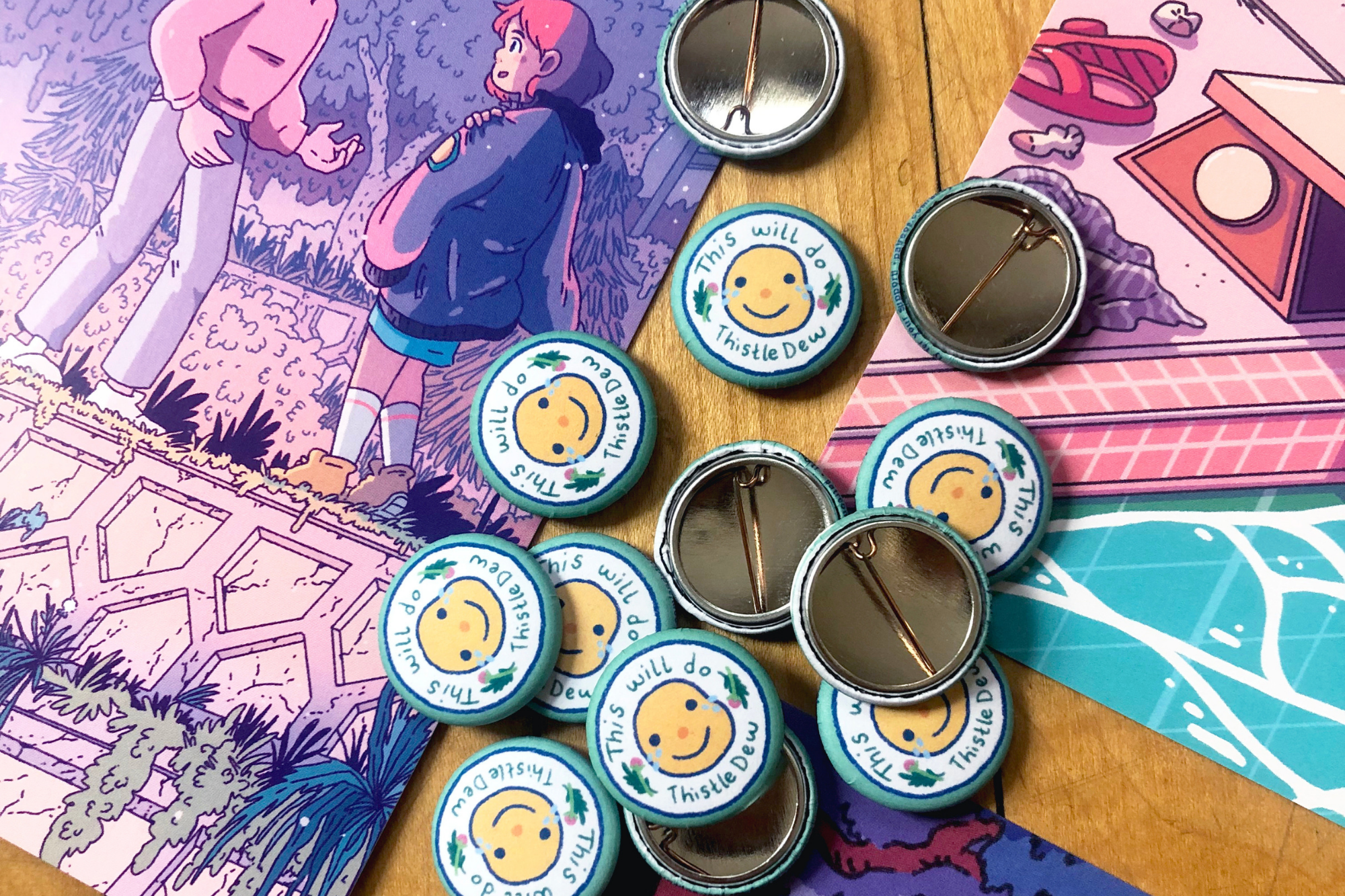 Freebies
This is a fun one! Include a special freebie to welcome your new pledgers to your Patreon team. Andrea includes a special membership button as a thank you and also so her Patrons can have a sense of community! Make sure it's a Patreon exclusive! Bonus points if it's a surprise!
—
Are you ready to start delighting your audience? Let's get some buttons and stickers made for you today!
Read More