We get a lot of requests for pride merch here at Busy Beaver. After helping several customers put together successful orders, we created our own templates to help make the process even easier!
Using these pronoun and pride button templates, meeting the order minimum of 50 buttons per design becomes more achievable while being mindful of the goal these buttons represent: inclusivity.
—
All of the designs you see in this blog post are available for bulk order for no additional charge! Take a look: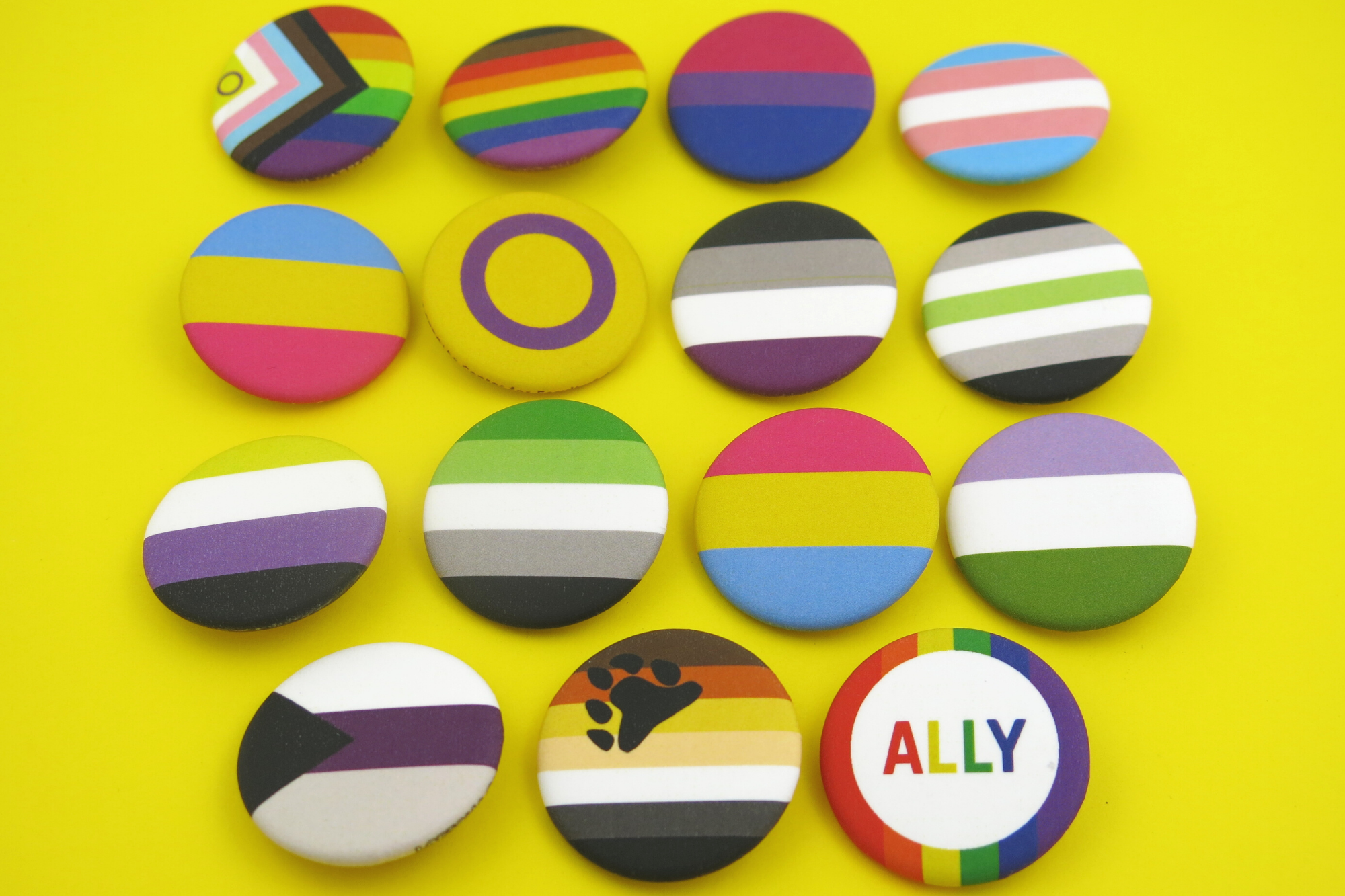 Pride Flag Templates
If you don't see a flag that represents you as part of the LGBTQIA+ community here, just email us and let us know so we can add it to our premade templates. We won't charge a design service fee for a pride flag so don't hesitate to ask us to expand our collection! We may have it already made on our server just waiting for you, in fact! These pride templates photographed above were all printed using our soft touch matte finish which make the colors look a bit more saturated and luxurious.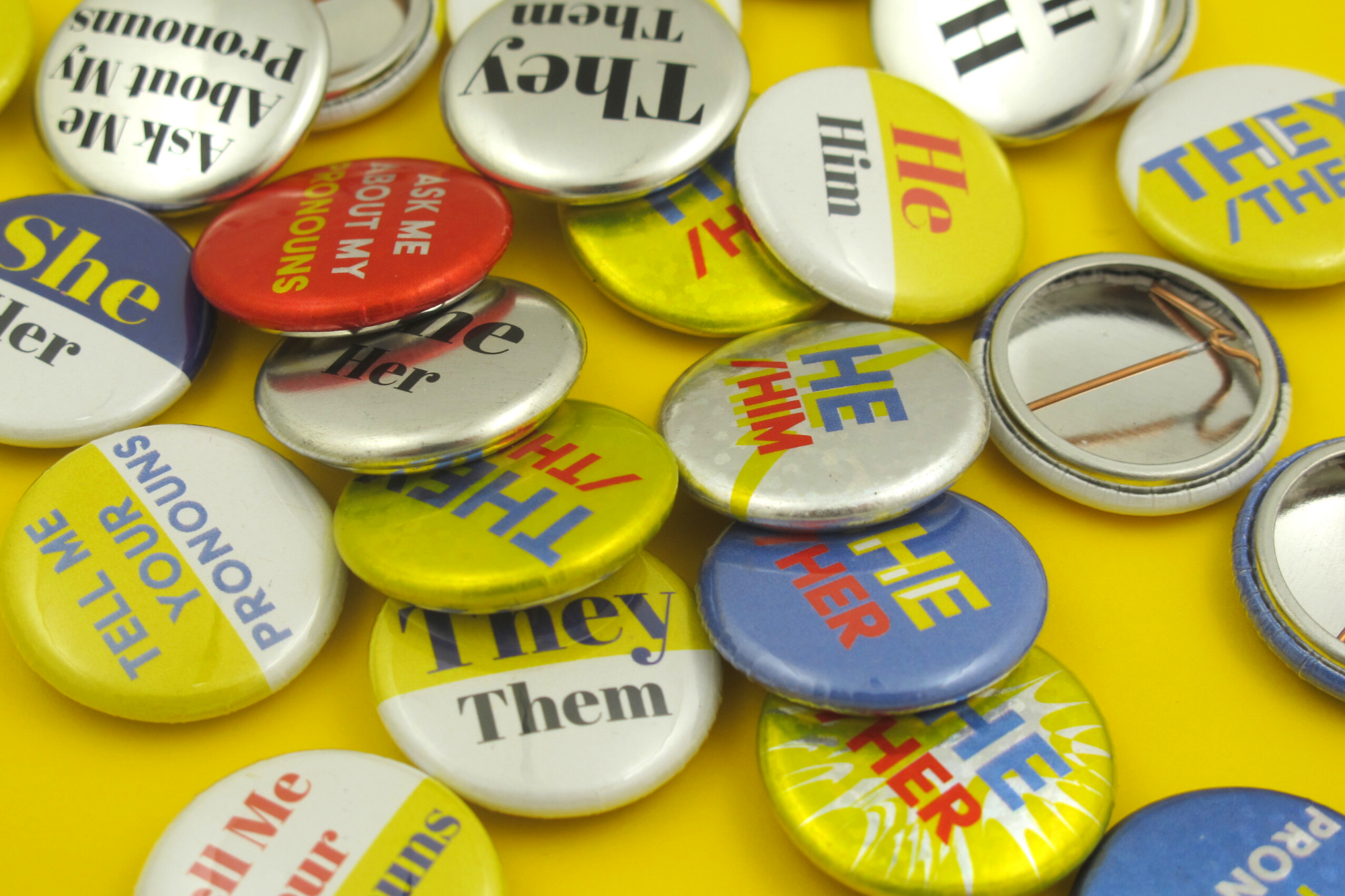 Premade Pronoun Templates
We get asked quite often if we have any premade designs for pronoun buttons. The answer is yes! We have a handful of choices you can choose from that include She/Her, He/Him, They/Them, Ask Me About My Pronouns, and Tell Me Your Pronouns, five designs per set! The trouble some customers encounter with these sets is that our order minimum is 50 buttons per design and they may only want a total of 50 buttons. We suggest if you can only move forward with 50 to pick either the Ask Me My Pronoun button or the Tell Me Your Pronouns button. Another solution for customers who need a small batch happens to be our next option on this list: the write on button!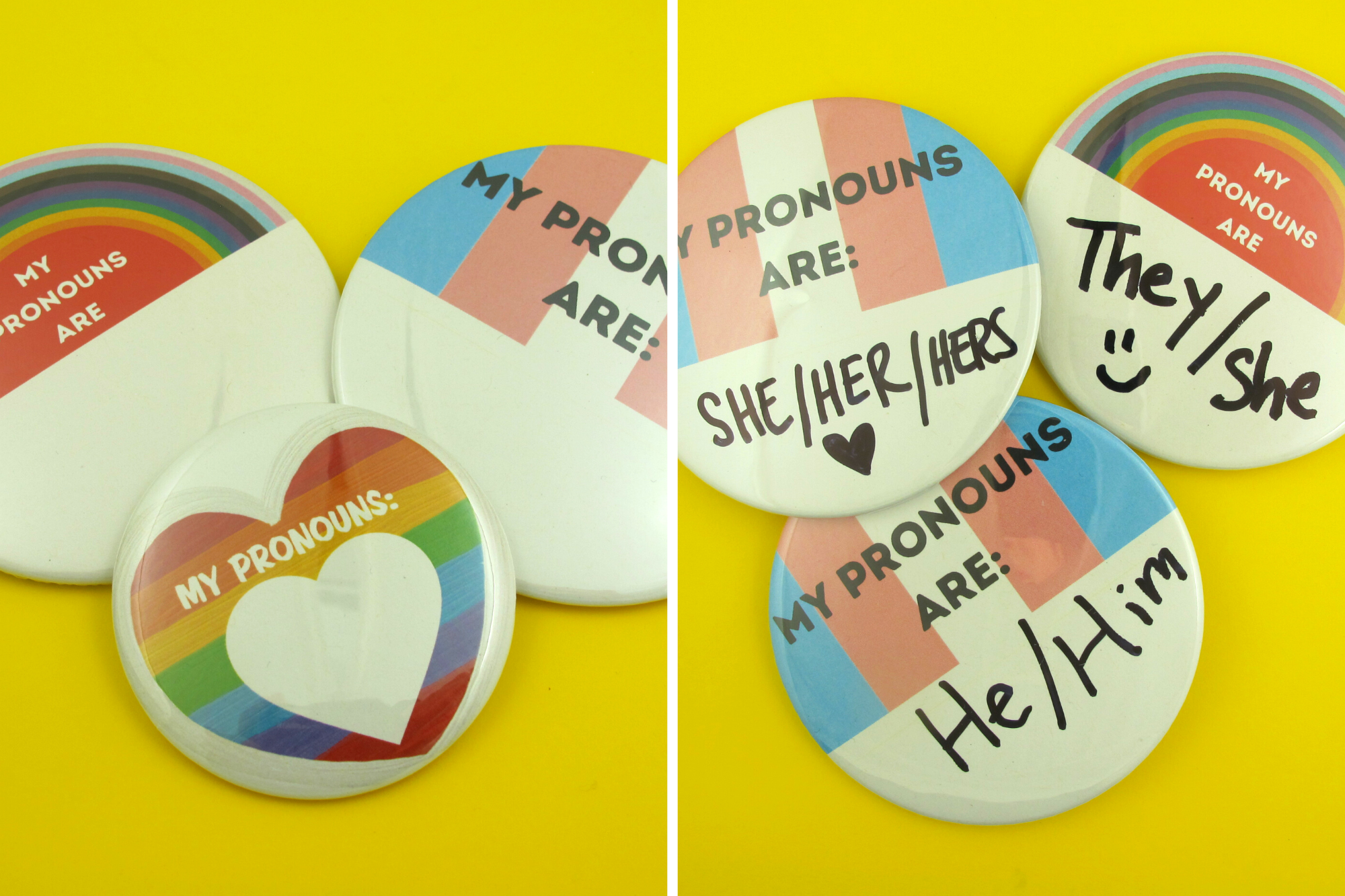 Write on Pronoun Templates
These write on templates for pronouns are the perfect solution for those looking for a small batch and also wanting to be inclusive. You can start with just 50 of one of these designs, allowing folks to write in their own preferred pronouns. Another advantage is if you order larger quantities with one of these designs you will receive the bulk discount!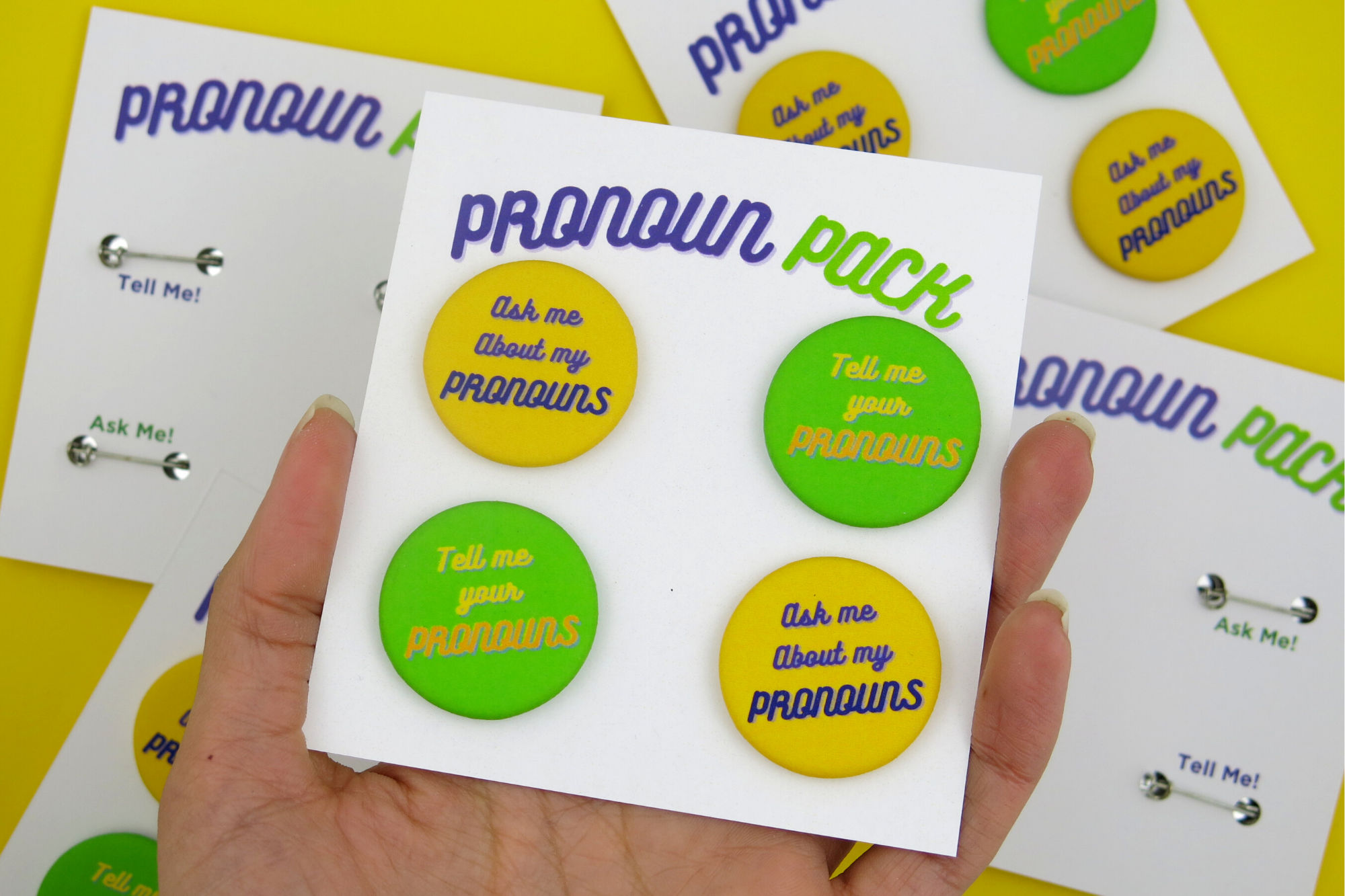 Flat Pack
Flat Packs are amazing for pride merch because the backer card gives extra space for vital information such as resources. They also make spreading inclusivity easier. Hand one pack to a friend and they will share your message by handing the other three out to more folks.
—
Would you like to order any of the designs shown in this post? We're happy to help you get an order started! Send us a message or give us a call today! Want a bit more help? Our designers in our Design Studio are at the ready!
Read More