Summer is the time for sunshine, barbecues, and spending time outside. For some children their days are filled with sports or summer camps. However, we cannot forget about summer reading programs. Reading in the summertime is as synonymous as popsicles running down your arms and the smell of sunscreen on your skin. Librarians have cracked the code to promote literacy and continue learning even through the dog days of summer.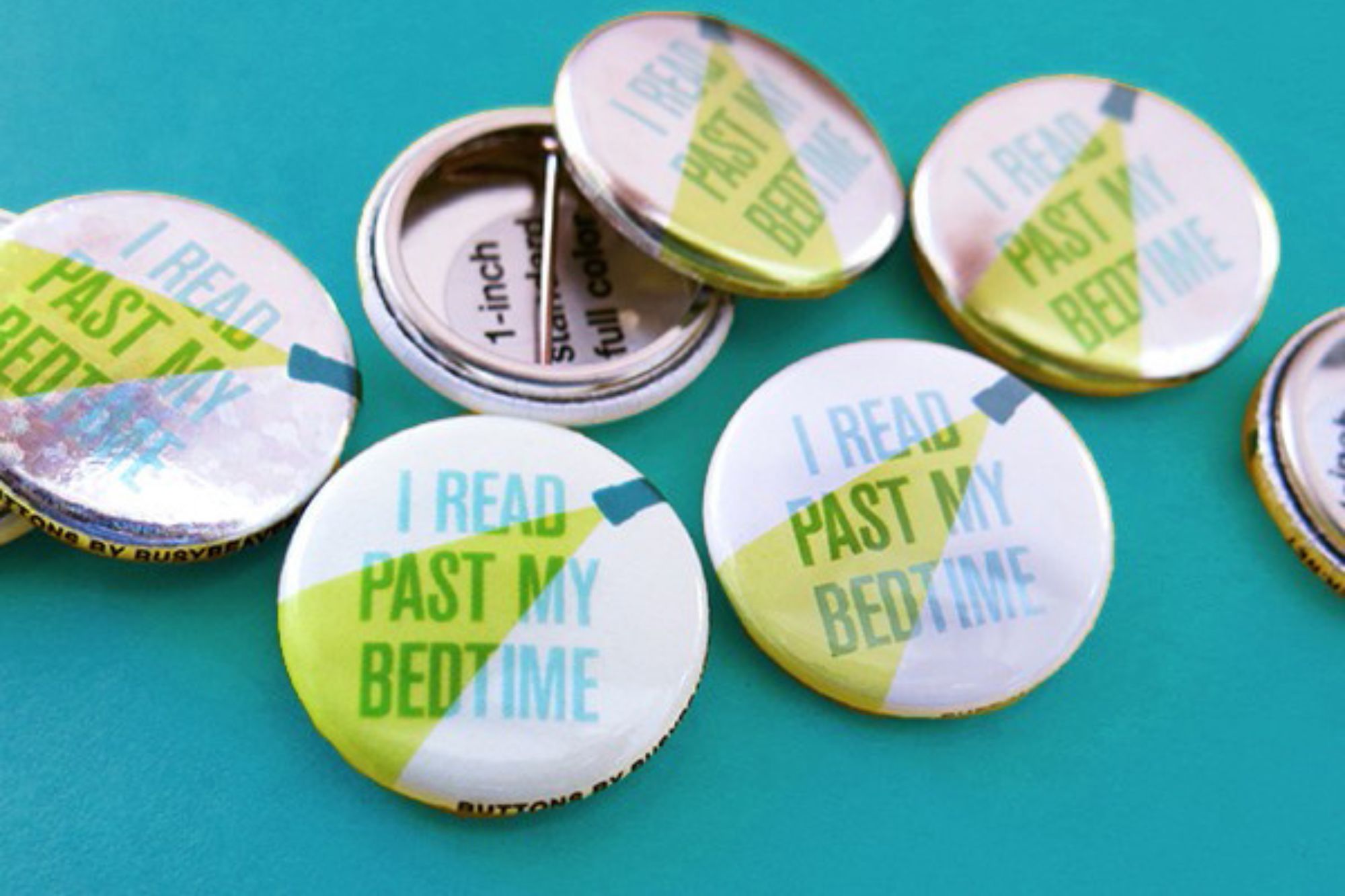 Libraries are such an important fixture in each community. Not only do they provide educational resources and free access to books, but they also hold events for the community. Also, they provide computers and a quiet place to work to hide from the weather for people of all ages.
Public libraries started summer reading programs around the 1890s and ever since they have been a staple of the season. The first summer reading program was founded by Linda Eastman who was the head librarian at The Cleveland Library. It started with a simple list of books and she asked kids to read as many as possible. The competitive nature that fueled games at recess bled into the reading program and the rest is history. Some good ole healthy competition can do some good!
Many reading programs have a theme for each season and usually have additional programs that coincide. Whether it be movie screenings, crafts, or classes to teach skills; summer programs at libraries aren't just solely about reading. They're about curiosity, and provide a free education structure to keep children busy. The focus of summer reading programs is to keep the mind sharp and to not lose the momentum of the previous nine months of schoolwork. To suddenly stop utilizing those skills, there will just be more catchup in the fall, pushing students further back. There also doesn't need to be excessive amounts of reading, just thirty minutes a day can do a lot and still keep those skills fresh.
Each summer reading program is different and each community has the ability to customize their own schedule! Some libraries hand out logs for each child to keep track of their summer reading, and most include prizes for each finished book. Prizes might be something small like a sticker, pencil, bookmark etc. To a young kid, even a small token like this would be viewed as gold.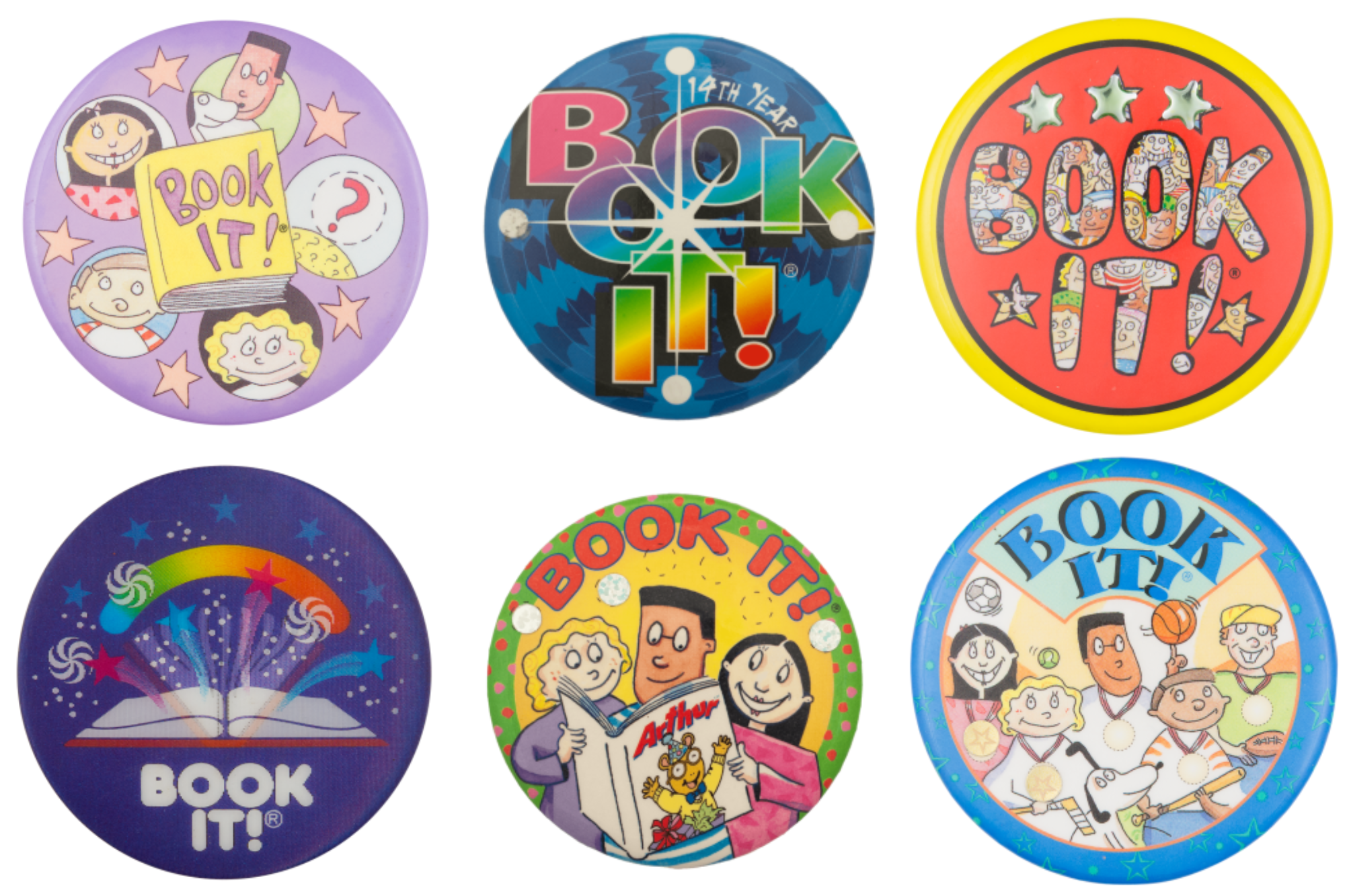 We also cannot forget to mention the Book-It reading program! Talk about a great incentive for children– what kid doesn't love pizza? The Book-It program was started in the 80's in partnership with Pizza Hut. For each monthly goal met, a coupon for a free personal pizza was awarded. It was created to help literacy, and boy, did it have an impact.
Also, for each season, there was a different Book-It button that was distributed! We have some in our Button Museum and they're a favorite for many of our visitors because it automatically brings them back to summers full of flying through chapter books and gooey Pizza Hut pizza.
Even though summer reading programs are designed for elementary to middle school aged kids, the summertime is still a great time to curl up with a book, whether it be on a beach or waiting out a midsummer thunderstorm.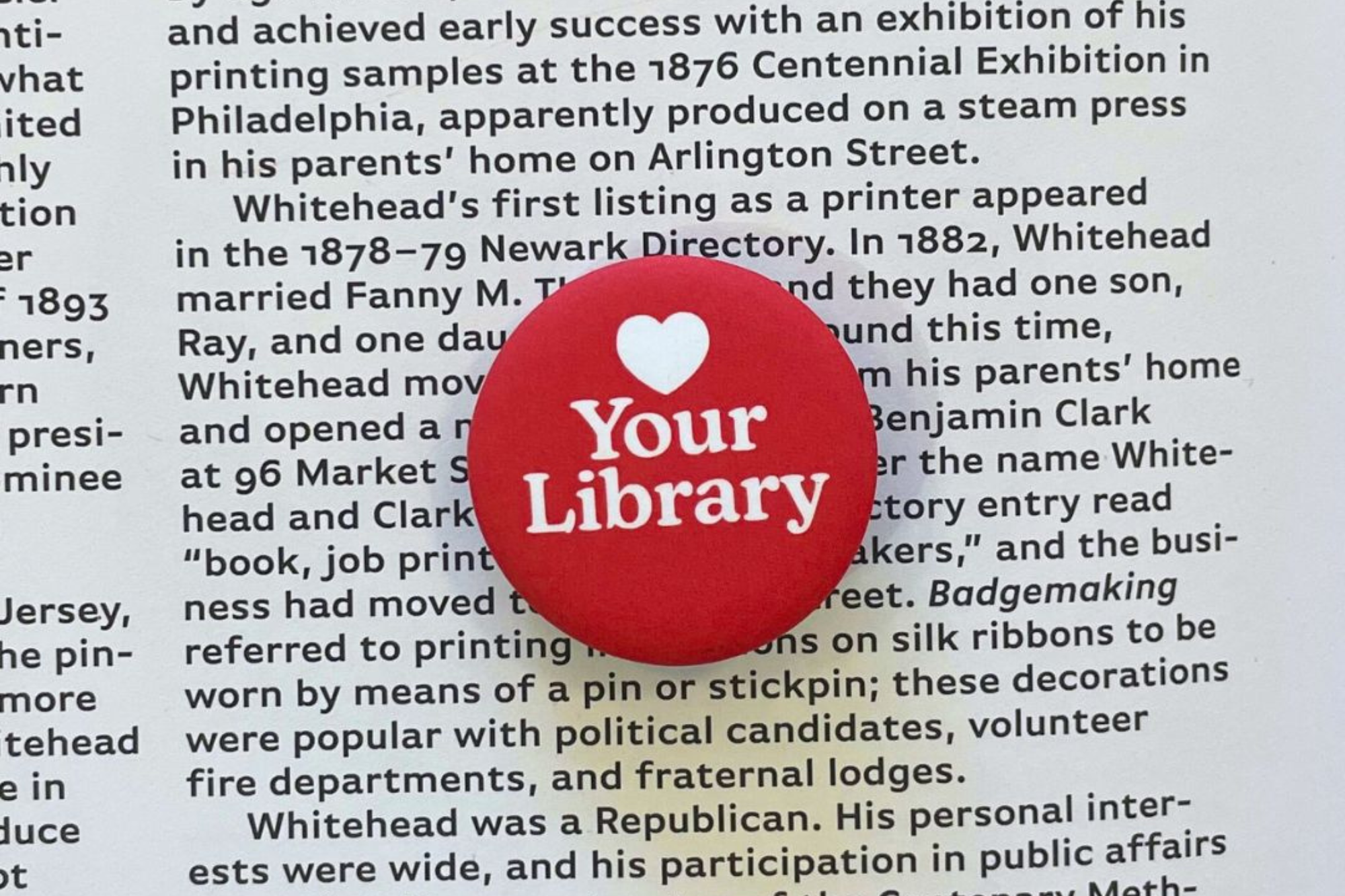 For those that might be missing the reading programs of childhood, the American Library Association has spearheaded "One Book, One Community". These are sponsored by specific libraries all over the country, where community-wide everyone can read one book, and these programs happen all year long. Sometimes there are talks with the author (in-person and/or virtual). Chicago Public Library participates every year! It's a great way to bring people together and introduce readers to books they might not have read otherwise!
Need something new to read? Check out some recents reads from us at Busy Beaver below:
Emma recommends The Song of Achilles by Madeline Miller
Liz recommends Good Omens by Neil Gaiman and Terry Pratchett
Christen recommends Orwell's Roses by Rebecca Solnit
Do you work at a library and looking for some library program ideas and want some fun reading program swag? Let us help you out!
Read More