If you're a Chicagoan, chances are you'll recognize the work of designer Sydney Veverka. Though being fairly new to the city, moving here in just 2017, Sydney has made a niche for herself. Her bright style can be found all over Chicago in the form of murals and illustrations. Her artwork has been featured on the walls of Yollocalli, Pretty Cool Icecream, and in the windows of The Festive Collective.
She credits The Festive Collective as a major influence to building her artistic career. "I originally was an intern for the little shop in Logan Square, and was helping all of the awesome women-led brands working out of there while gaining insight, confidence, skills and friendships. After the internship, I stayed on as their first Shop Girl and now am blessed to have these women to bounce ideas off of, collaborate with and I still get to decorate their windows "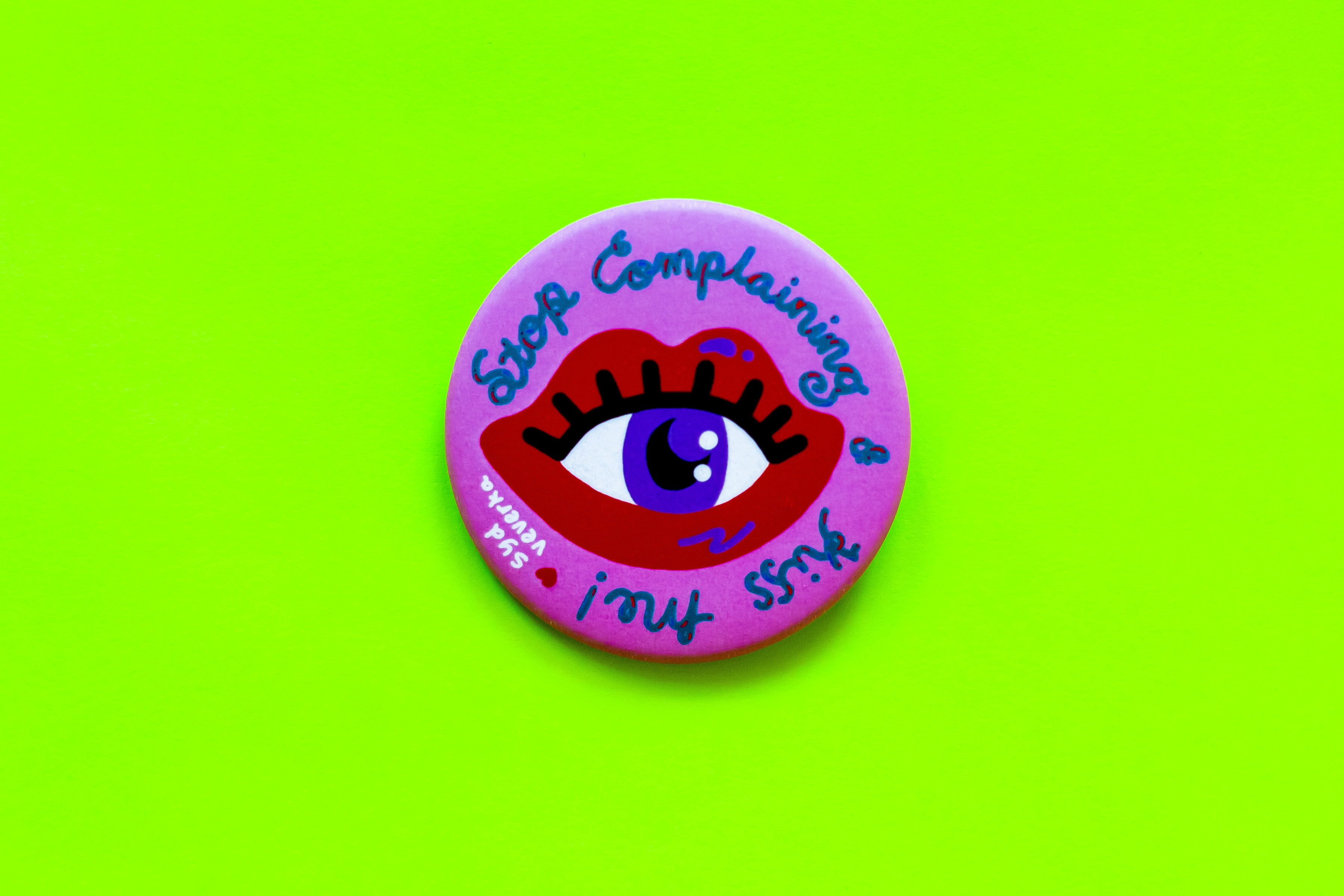 Busy Beaver is now lucky enough to be a part of Sydney's community, too. "I started doing buttons because of you guys!" she says. When she first came to Chicago she happened to move right near our headquarters. At that time she had never made a button before, but she wanted to take advantage of the resource. "I love the medium of the button and the work it brings me to. I made a button for my recent art show at Gallery Cafe, as a gift for attendees and it felt great to be able to thank people in a small and cute way," Vererka says.
"My most successful and favorite button design came as a whim while Chicago was going through a funny summer moment, it said "Summer 19" and showed an alligator riding an electric scooter. They continuously sold out at The Festive Collective and people still ask me for them."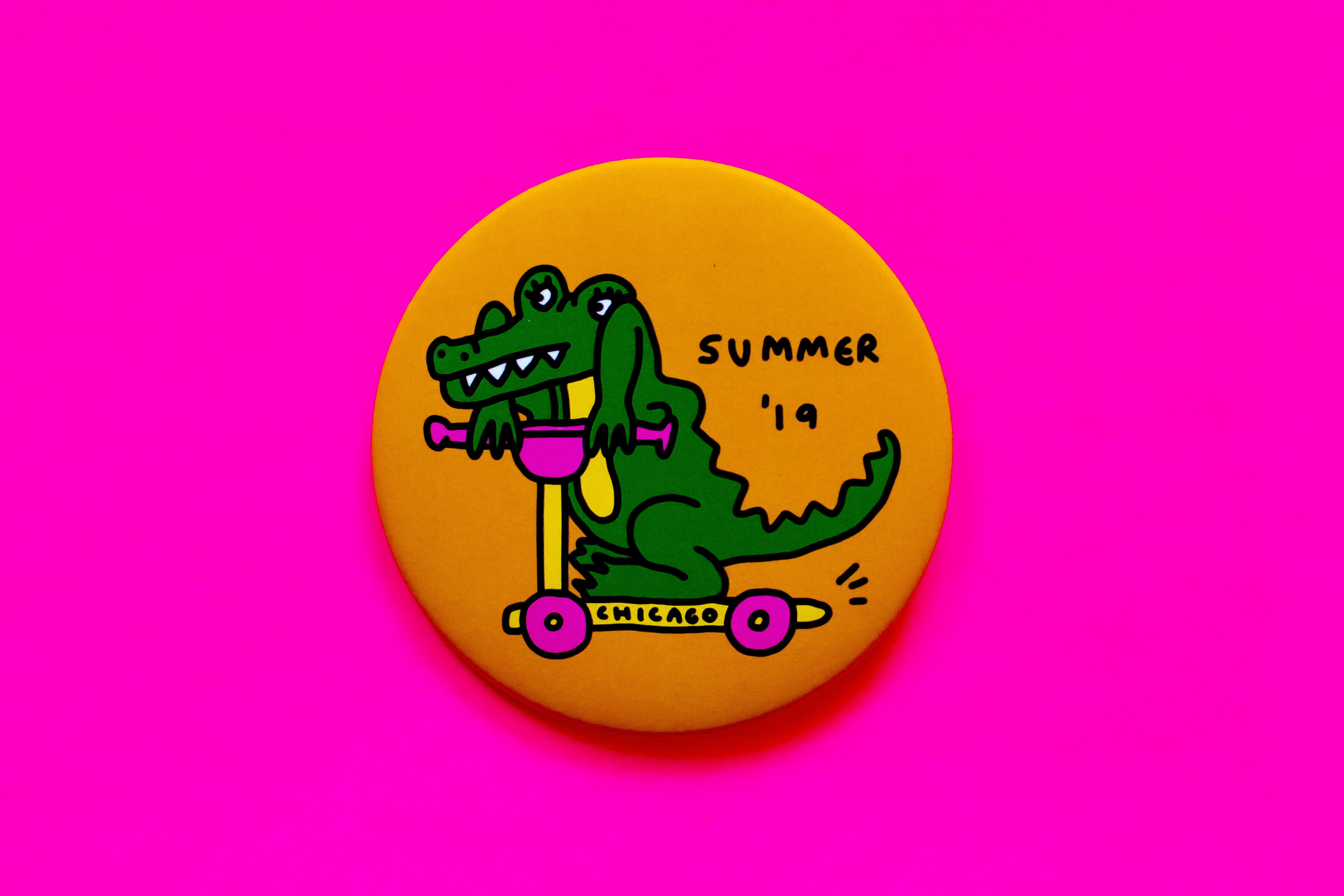 Style is important to Sydney. She says her brand is tied together more through style than through medium. This may explain why she is so drawn to other's personal styles and how they represent themselves. "I love interior design, street art, fashion, hair, textiles, cartoons" she says. "Anywhere you can find expression of oneself in a creative way, especially when it's over-the-top, well-designed, unique, fabulous and sexy!"
As for role models, she's got a few. Keith Haring is her biggest artist influence. "His style of art, his belief in art, his balance of humility and fabulousness, I wish I could have been his friend." Sydney also says many of the women of her life have left an impression on her. "The wisdom they hold in their beautiful bodies and hair gets me through every day."
Read More