We've been helping our clients create custom keepsakes since 1995. After seeing so many gift shops like yours thrive with the right products we've created a guide to share our expertise. Here our are top 6 gift shop inventory ideas:
Tote Bags
A sturdy canvas bag with a bold design printed on the side is hard for a customer to pass up! They are by far one of the most popular things to sell in a gift shop because tote bags have the advantage of being so functional. We asked Zach Corn at Barrel Maker, a Chicago based screen printer we Beavers turn to for all our silk screen needs, about the secret to the perfect tote bag and he said "I think using a bag with a contrasting color handle that matches the print always looks really awesome. Tote bags don't get "worn", they are carried, so don't shy away from a nice thick opaque print, even though you may want a nicer soft hand print on a tee shirt. Consider a matching beach towel and flip flops in the summer or a warm blanket in the fall or winter if you are trying to put together an awesome gift package."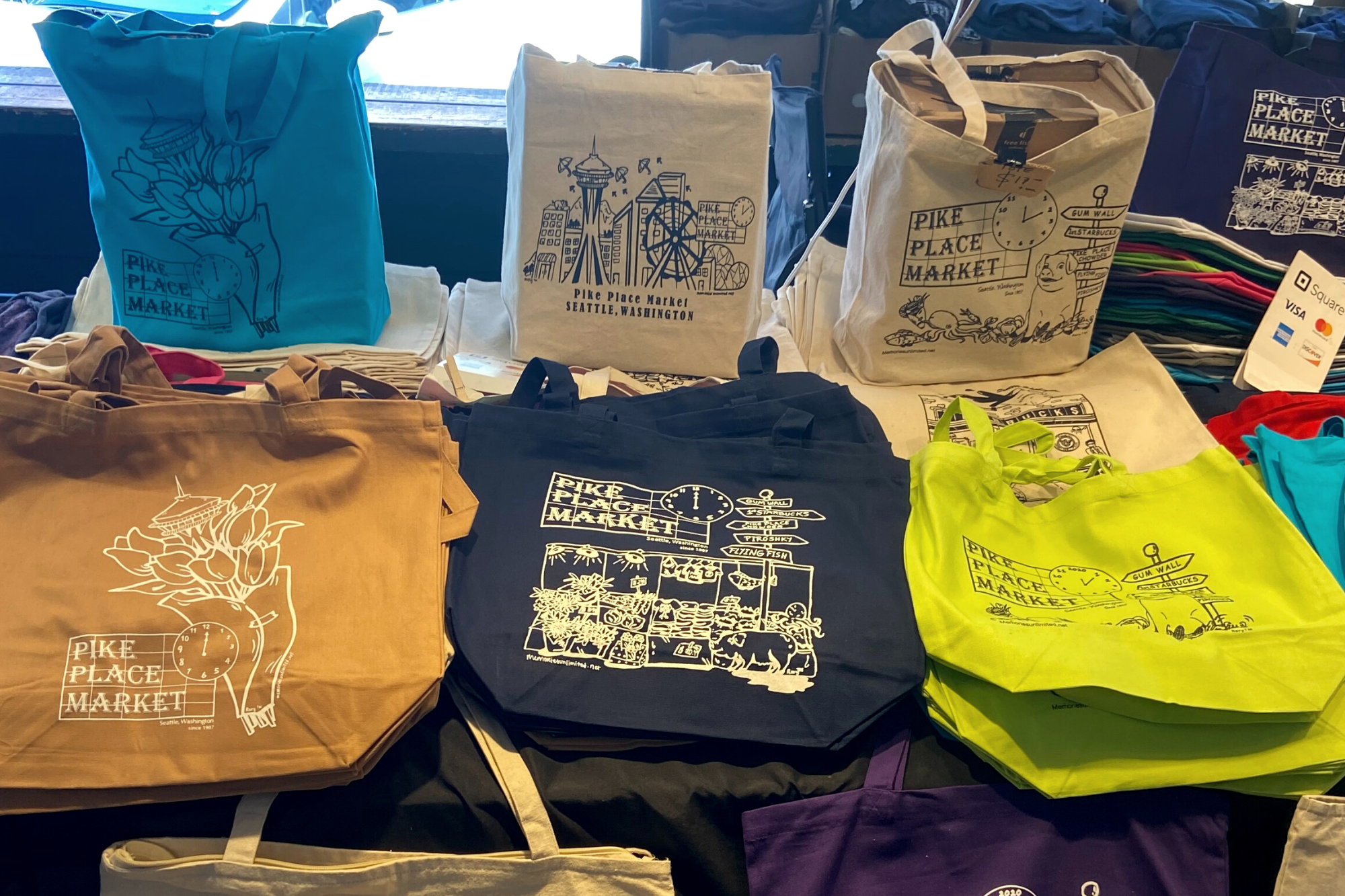 Magnets
Custom magnets are one of the easiest products to add to your gift shop and also one of the hardest to keep on the shelf! That's because these are easily one of most purchased items as souvenirs. Magnets are cost effective, easy to pack and easy to display which make them a convenient keepsake. You'll find many who purchase magnets tend to do so often in order to showcase their many travels and experiences. Magnets also make easy gifts and are often purchased to bring back to friends or family. Shayna Norwood, owner of local retail show, Steel Petal Press, told us "Magnets are an easy price point, with funny messages that can be more permanent than greeting cards."
Stickers
You're definitely going to want to stock up a variety of die cut stickers for your store front for visitors to choose from. Much like magnets, custom stickers are appealing because of their price point and the convenience that comes with traveling with them. No need to re-arrange your whole suitcase for these, they can slip easily between the pages of a travel journal for safe keeping.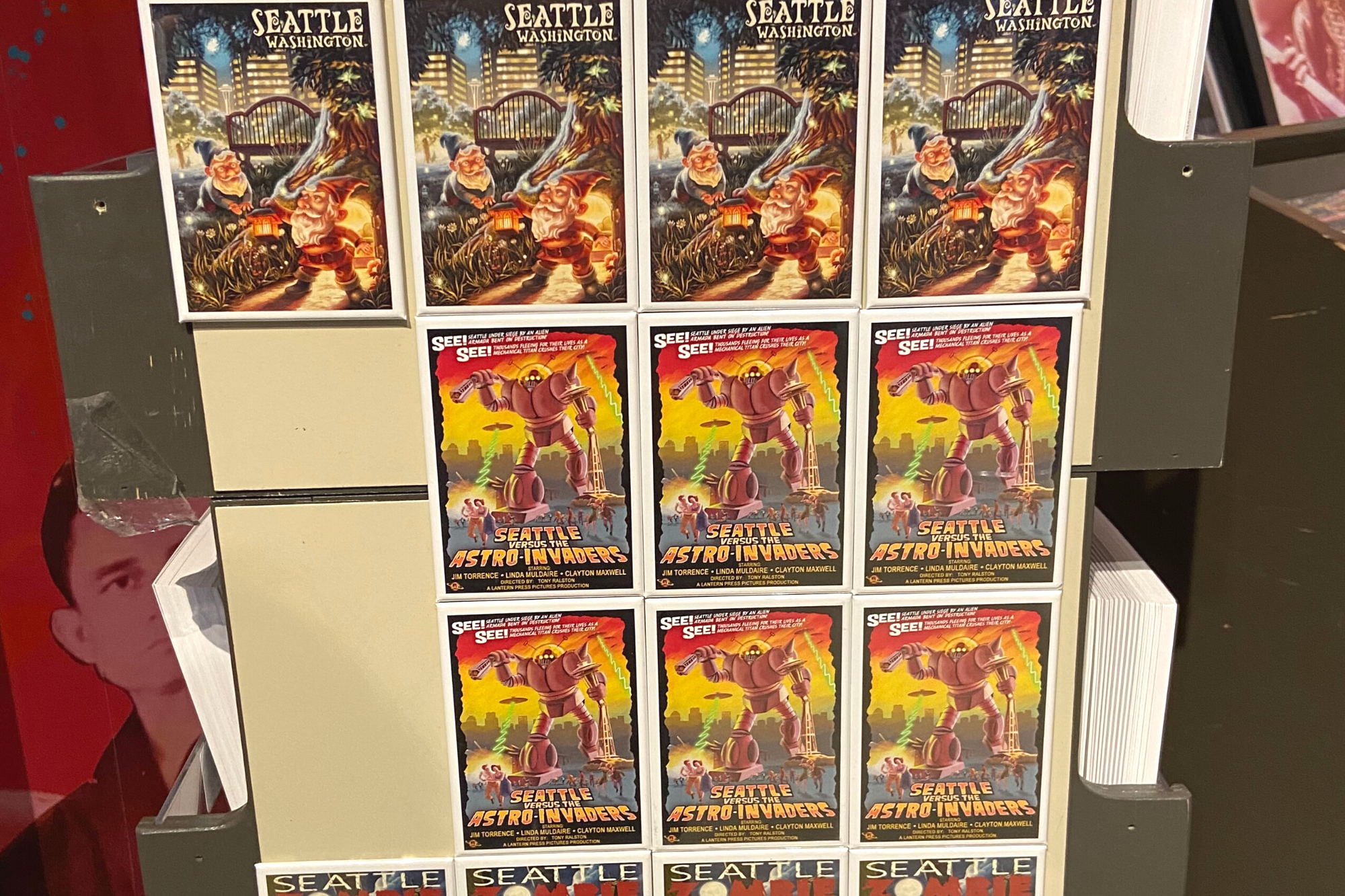 Button Packs
I think you're starting to see that there's a clear pattern here! When choosing your inventory, remember that your audience typically likes to show off where they've been in a cool, non-intrusive way. Pin-back buttons let a customer display their adventures and interests on their trusty bag or jacket. Yes, they are even safe to go through airport security with!
Notebooks
Many people who frequent gift shops do so because they are looking to preserve memories. This is why notebooks should always be in stock at your gift shop! They offer another form of documenting experiences. Our friends at Field Notes sell in thousands of shops around the world. People love the size (fits in your pocket!) and the design by Aaron Draplin. Plus, the limited editions they regularly release have created an enthusiastic following. Notebooks are great gifts because most everyone uses them and people really appreciate receiving them.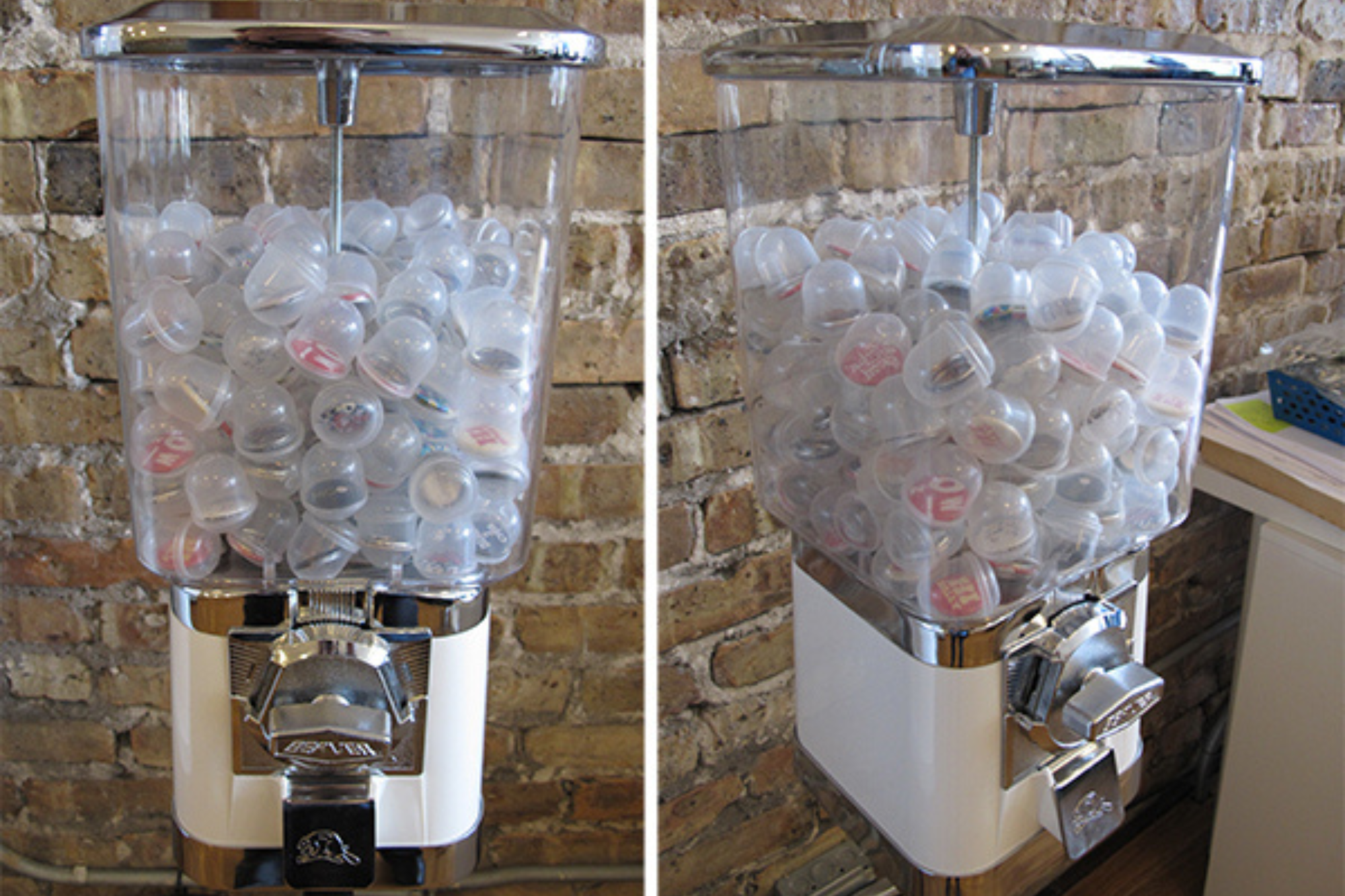 Pro-Tip! Button-O-Matic
Level up the gift shop experience by adding a Button-O-Matic to your store front! These interactive machines let customers test their fate by adding coins (you decide between $1.00, $0.50, or even free!) and receiving one of the custom 1" Round Buttons instead. The Button-O-Matic is a great way to add a little excitement to your shop while making a profit!
We hope this guide has sparked some inspiration for you! Remember, our full service team is here to help you out at every stage of your project. Let us know if you are ready to restock your gift shop today with custom retailer merchandise.
Read More