Remember Pizza Hut's BOOK IT! program? As a kid who already enjoyed reading, being told that I could also earn free pizza was just icing on the cake… or rather, pepperoni on the pizza pie. And I'm not the only one who was wooed by the pizza. Created in 1984, the BOOK IT! program has registered 14 million kids throughout 630,00 classrooms in over the past 30 years.
One of my favorite aspects of the BOOK IT! program at my school were the 3-inch buttons given to us to help track our progress to our next free pizza. The buttons showed the classic logo and had little star icon outlines along the top. When logging our minutes as we read books, we received little stickers to place on the mylar of the buttons to indicate that we'd reached another milestone. Once all five stars had stickers over them, we then received our voucher for the free pizza. So clever!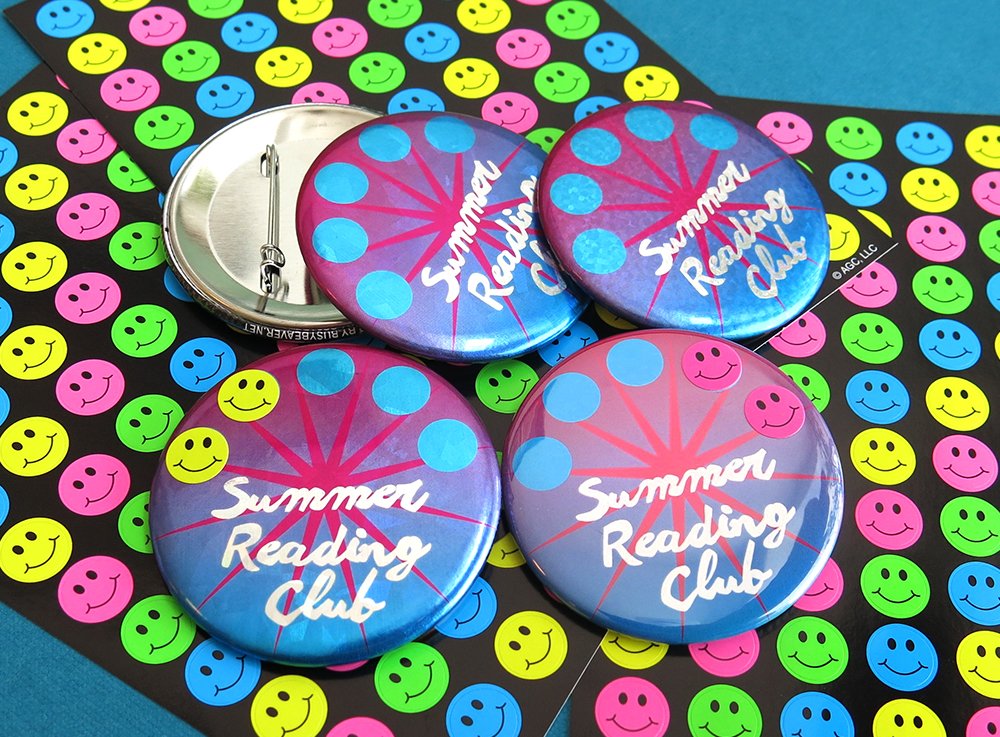 Except this tracking method had one big problem. If you proudly wore your button every single day at school, like I did, eventually you'd knock into something or loosen the adhesive of the sticker in some way. If you lost a sticker, you'd have to start over to earn a new one. Drats!
But honestly, I probably read more because of all the stickers I lost as a child.
Now, I'm not saying that pizza is the main motivator for my reading throughout my life, but today one of the book clubs I'm part of orders pizza at the bar every time we meet up. Sometimes I show up to book club meetings even when I'm not caught up with the reading… because pizza.
Check out the Button Museum's collection of Book It buttons.
Read More