Let's face it—everyone right now could use a good laugh right about now. On the one hand, the internet makes it extremely easy to spread the unfortunate word of tragedy, so we thought we'd try to help balance the dreary with some lighthearted, humorous and laugh-able buttons from the Button Museum.
That's right, just some good clean fun to show your grandma, niece, boss, or whomever!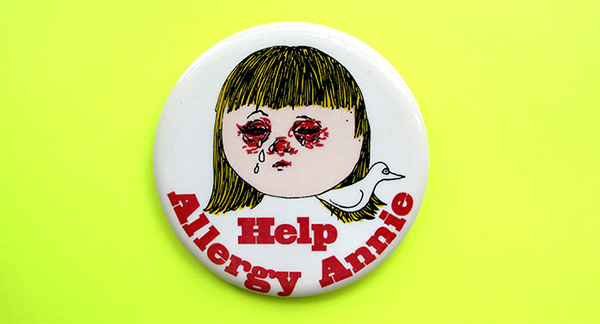 Allergies are nothing to laugh at, however you can't help but smile a little and totally feel for Allergy Annie. Global warming has had Chicago fluctuating from snow flurries to sandal weather, which has a lot of people reaching for the next tissue.
Allergy Annie was originally a character developed by Honeywell HVAC to promote a variety of their cleaning supplies. For allowing Honeywell to do a cleaning demonstration in your home, your prize was a doll and coloring book featuring little sniffy, red-eyed Annie here.
And no—we're not sure why there's a bird on this button.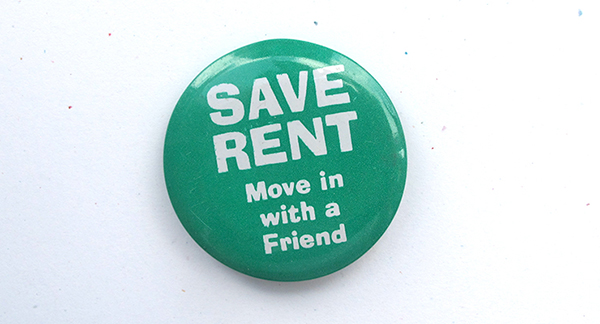 Trying to budget this year? Do you owe a lot of taxes this year? Need to save money for your next trip aboard? Then try taking the advice of this pin!
You'll save loads when your good buddy is covering all your living expenses. Just don't make too much noise—otherwise they'll figure out you moved in.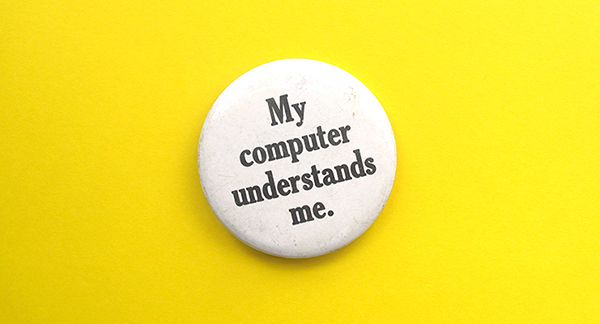 It is obvious that the human that made this button is trying to tell the other humans that they are different. That no other human understands their intentions or behaviors, and therefore the only safe place in this world is in the nonjudgemental interaction between them and the monitor. Computers = Life.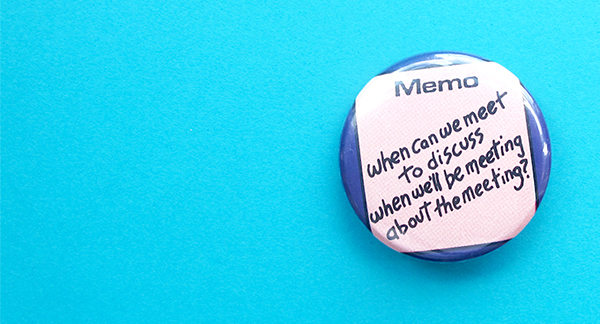 Hashtag relatable, am I right??
The best part about this button is that it so sensitively depicts what it's like in a busy office. Sometimes to get projects moving you have to break them down into sizable chunks on your to-do list. No shame in figuring out the baby steps to reach the bigger goal—we get you!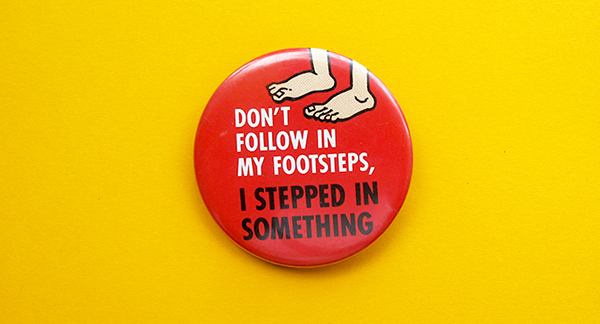 This pinback doesn't laugh at the fact that everyone makes mistakes. Rather is shows that even those leaders, idols, and entrepreneurial types are steppin' on tacks as the pave their path to success.
Huh, guess this button is more enlightening than funny.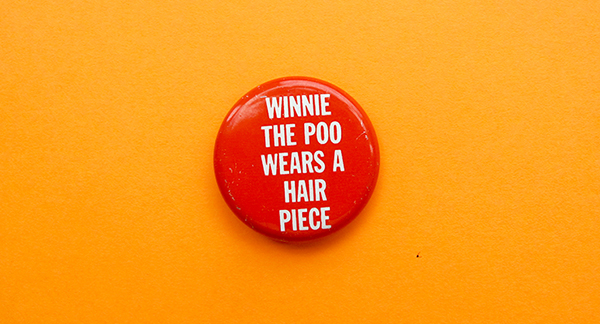 Not to be confused; Winnie the Poo is the cousin of the adorable Disney character who lives in the Hundred Acre Woods. After years of not being able to get cast in the big Hollywood roles, Poo decided that a toupée would be the best option to land a gig.
Rumors started, and with the cousins' names being so similar Pooh began to get teased in public. Pooh tried to explain to the trolls that it was indeed his cousin Poo who had lost his hair, but it wasn't until Pooh made these buttons to hand out that the air cleared.
Share this post to spread some good, clean, fun out onto the internet today.
Read More