Busy Beaver Button Co. doesn't just make buttons, we also offer custom stickers. For our custom stickers we offer two types of printing: Screen Printing and 4 Color Process Digital. Both are high quality but there are some key differences between these two processes, especially when it comes to our special finishes.
So, screen print or digital print: which option will work best for your design? We've put together a guide to help you make your perfect stickers!
What is the difference between screen printing and digital printing?
Screen Printing: Screen printing involves creating a screen for each color in your design. Those screens are then used as stencils to print layers of ink onto your desired material. When all of the screens are printed and layered on top of each other, you will see your final image.
4 Color Process Digital: 4 Color Process prints much like your printer at home, using 4 inks colors: Cyan, Magenta, Yellow, and Key (Black), or CMYK. When these inks are blended they are able to print a full spectrum making full color printing possible.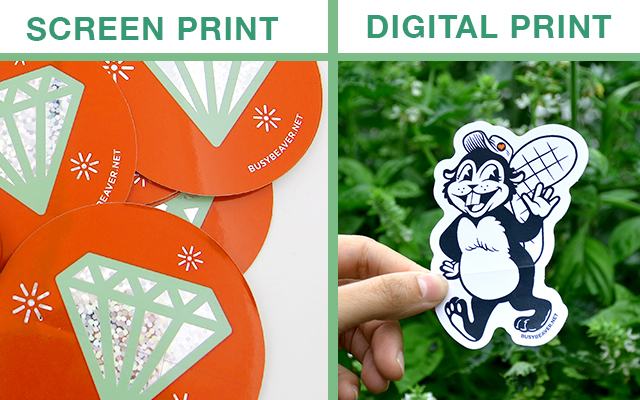 What about digital vs screen printing quality?
Screen printing is perfect for:
bold, simple designs with 1- 4 solid colors
Pantone color matching
if you're open to picking from a list of standard colors
Digital Printing works best for:
artwork with lots of detail, gradients, and shading.
printing a photograph
Also make sure the details in your designs are readable. To ensure that, the line weight in your artwork will need to be at least 0.75pt. And for screen printing, your fonts should not dip below 4 pt bold for Sans Serif and 6-8 pt bold for Serif.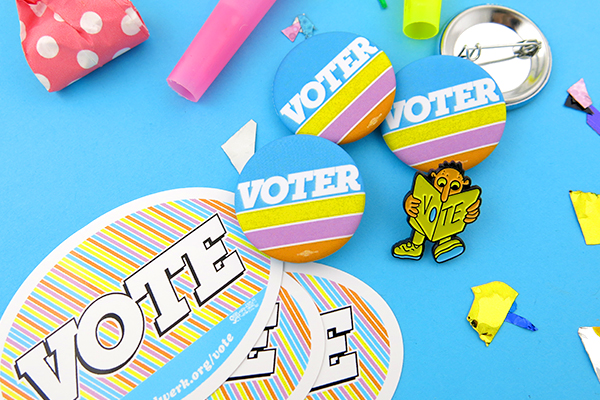 Which is cheaper, digital or screen printed stickers?
If you're looking to keep costs down and you only have one color in your design, then Screen Printing is the way to go. Digital Printing is the more cost effective option if you have multiple colors in your artwork. Screen printing costs build with each additional color added while digital printing allows you to print as many colors as you want without extra charges.
What about special finishes, where do those fit in?
Not every special finish we offer for our custom sticker can be digitally printed but they can all be screen-printed!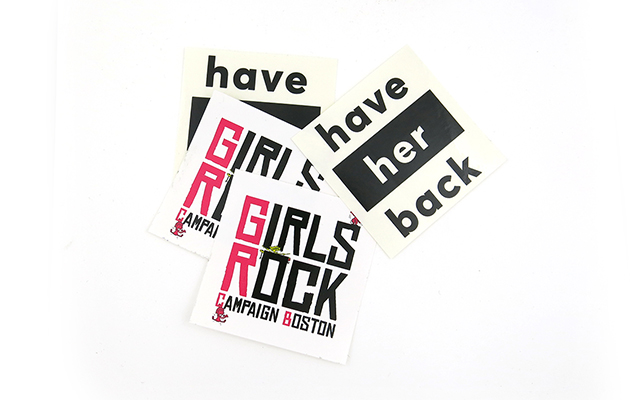 Screen print or digital print: which is best for glow in the dark, sparkle and metallic stickers?
Not every special finish we offer for our custom sticker can be digitally printed but they can all be screen-printed!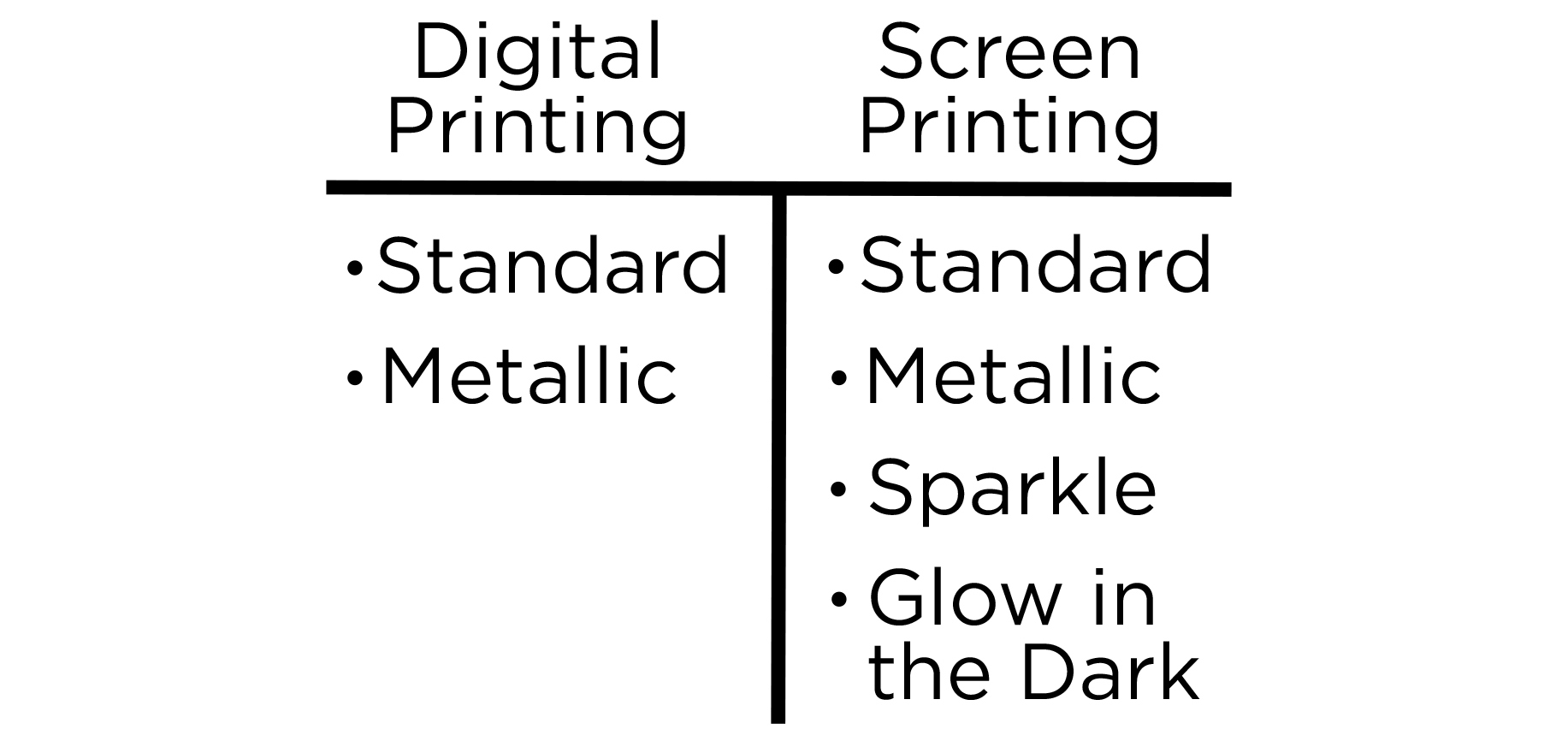 How do I set up my files so that they're print ready?
We can accept high resolution files for digitally printed stickers. For photos they must be set to 600 dpi but all other artwork can be 300dpi. For screen printing, you must submit vector artwork. Vector artwork is an image created of points and paths. This kind of artwork is editable and scalable. And the colors in vector artwork can easily be separated into screens for screen printing. AI and EPS files are typically vector.
Let's review! Our digital vs screen printing summary
• Screen Printing is your go to for limited color designs
• Digital Printing is best for detailed artwork or designs with many colors
• Both printing processes are high quality and durable
• Sparkle and glow in the dark stickers are only available as screen print
• We're happy to guide you along the way, feel free to contact us with any sticker questions you have!
Read More