Half Acre Beer Company's classic American mirco style brews have been making an impression in Chicago since their start in 2007. Today the brewery produces favorite's like Daisy Cutter, Over Ale, Aquafur, and many more in two north side locations. Half Acre is not only known for their tasty ales, but their eye-catching label and can artwork too. The colorful illustrations and designs make for perfect images to be incorporated on the brewery's merchandise—including their custom buttons!
Local and Reliable
Robert Montgomery, the Events Coordinator at Half Acre Beer Company, explains that the company has always been "keen on using local producers" when it comes to choosing a vendor for their merchandise. We agree! Which is why Busy Beaver has been making pin backs for Half Acre for years.
Buttons to Start Conversations
It's no surprise that with a bright Half Acre pin on your lapel you're bound to get stopped with the question, "what is that?" The button gives the perfect opportunity to talk about the brewery and everything you enjoy about it. Half Acre also includes their name on the rim text of their button, so you'll always remember where you got that pin on your backpack from!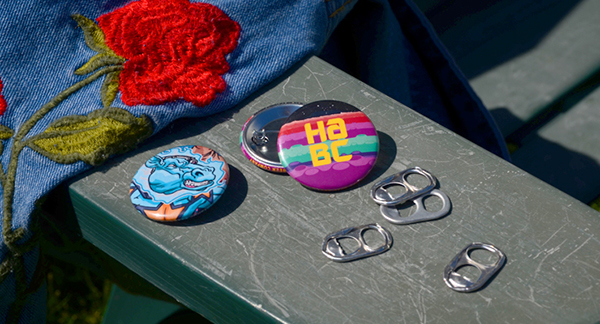 Buttons for Events!
A fun way that Half Acre Beer Company has used buttons to get beer drinkers excited at events was to have them participate in an entertaining button activation game. At their annual "The Big North" event, the beer makers created a button scavenger hunt by giving attendees clue cards which lead to the hiding places of the pins. After you find all the buttons on the clue card, you could win free drinks, Half Acre merchandise, or gift certificates. The unique part of this activation, is it gets your attendees up out of their seats and even if they find just one button, they'll be going home with a souvenir of the event.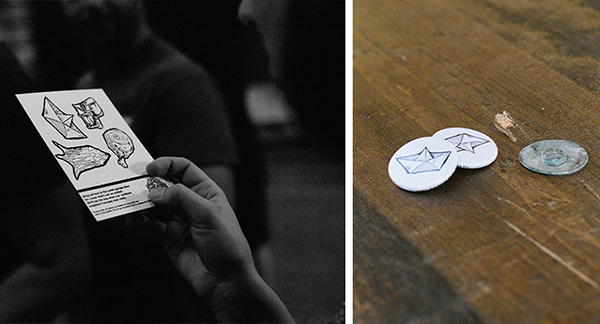 Buttons have been helping breweries like Half Acre Beer Company spread their message for years. For more information about how to use buttons at your brewery, check out our post on how to display beer buttons.
Read More