Text is one of the most essential parts of a design, especially when it comes to your custom merchandise like buttons, stickers, or magnets. After all, you've spent time creating that perfect logo or design so you want to make sure it looks exactly how it should. That includes getting your font to print perfectly.
One sure fire way you can ensure that your fonts print correctly is to submit the artwork with a text outline. What is that and how do you do it? It's so easy! Just follow our handy guide and you'll learn how to outline text in illustrator:
What does outlining fonts do?
When you outline text, you're actually converting the font into a vector image. What's cool about vectors is that they can be edited and scaled up without losing quality or being pixelated.
Why should I convert fonts to outlines?
Designers sometimes request artwork be sent over with your fonts outlined so that there is no visual error when it's time to print. This means that they can print your artwork exactly how you intend it to look even if they don't have your particular font file on their computer.
Since we don't always have the same fonts as you do, an outlined font ensures that we print your design correctly. If you send your font without outlines the text may be substituted with a different one in our system.
Once you outline text you don't need to worry about missing fonts. Your text is now a vector shape and part of the artwork.
Do all types of files need to have outlined fonts?
If you're submitting your artwork as Photoshop file or a JPG your fonts are already print ready. Outlining your fonts is only a step you need to take if you're planning on using an Illustrator file or a PDF to send us your designs.
How do I outline fonts in illustrator?
If you're looking to create outlines illustrator has made it really easy. If you don't have Illustrator or want us to save you time, take advantage of our design services. We want you to get your buttons and stickers exactly as you want them!
Step 1. Select the type that you want to convert into outlines. Once this is selected scroll over to the "Type" drop down at the top of your screen.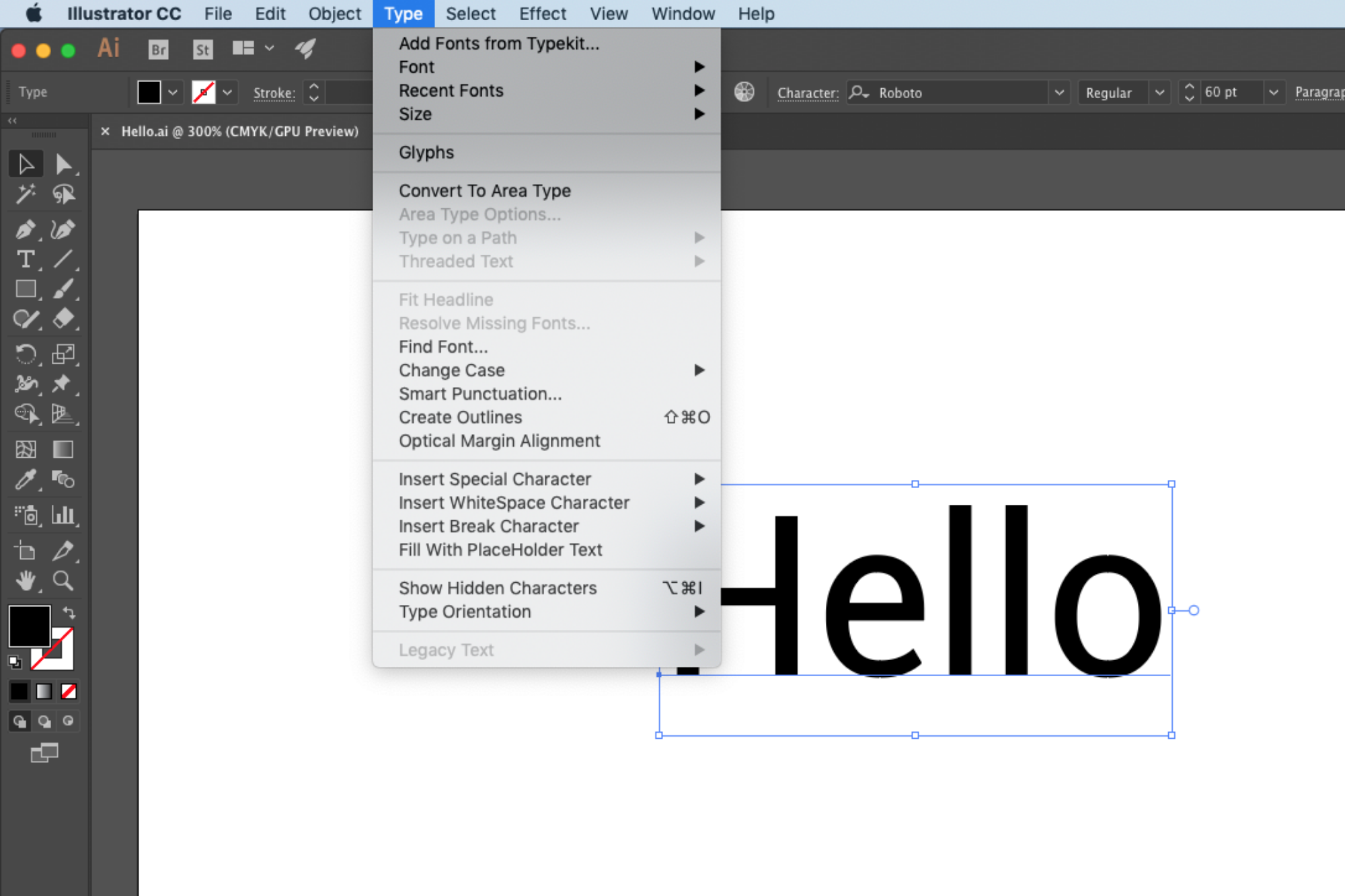 Step 2. Select "Create Outlines" from the drop down. And there you have it! Your text is now converted into outlines!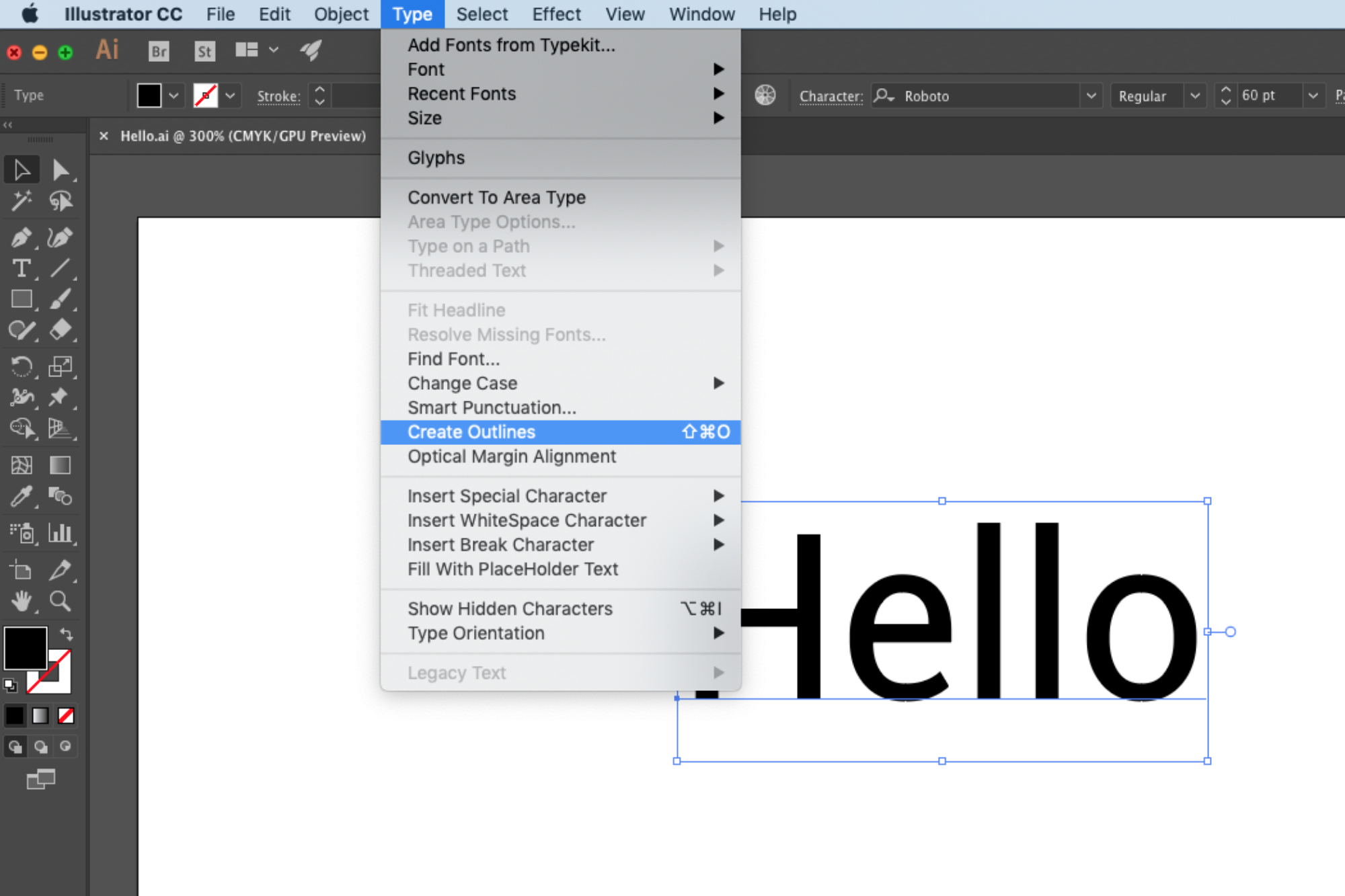 Want to convert your fonts to outlines even faster? Try using the keyboard commands! Make sure your type is selected and choose from the commands below:
Windows – Ctrl + shift + O
Mac – Cmd + shift + O
There you have it! You've learned how to outline text in illustrator. It's as easy as that. And now that your text has been outlined, you can confidently send your print ready files and know your custom buttons will look perfect when they arrive.
Read More