There's no reason that great tasting beer cannot be made in an economical and resourceful way. Why can't all breweries grow the ingredients for their specialty brews to make farm-to-glass style beers like, "Bee Hive Blonde", "Black Orchid Vanilla Bean Porter", and "Little Italy Honey Basil Ale?"
This is what John Niedermaier believes after spending 20 years commercially brewing and loving everything about the job except the outlandish amounts of waste that brewing generates. With the idea that brewing could be done in a way that is more environmentally conscious, John opened Brewery Terra Firma in 2013 to lead as a new, sustainability standard in the brewing universe. As Busy Beaver is another green-manufacturer, we were eager to hear more from the founder of Michigan's first agricultural brewery.
1. Why was it important for you to launch an agricultural brewery in 2013?
The national average at that time was around seven to one. Seven Hundred gallons of liquid waste for every one hundred gallons of beer. So if you really want to feel good about what you do and be environmentally responsible, you just can't live with those numbers. I decided to see if I couldn't design a brewery that would address this problem that no one wants seems to want to talk about. Then again, I didn't want to make it just go away, I wanted to take it to the next level and turn it into an asset for the brewery.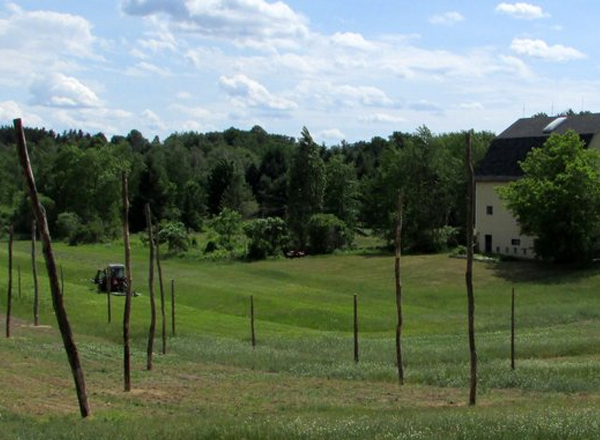 2. How do you practice agricultural brewing?
Here at Terra Firma we have drastically reduced our effluent down to around 2.5 to 1 and then we capture 100% of it for analysis and land application here at our brewery/farm.
With it we "fertigate" our 2 hop yards, pumpkins, basil, buckwheat and wildflowers. All of which we use in the beers we brew and sell statewide. The flowering plants provide forage for our on-site bee hives so we get huge amounts of fresh honey that we brew with as well.
We even harvest the excess BTUs generated by our yeast as it ferments the beer as well as what is produced by our cold conditioning tanks and cold room. All of which we use to heat the building in the cooler months!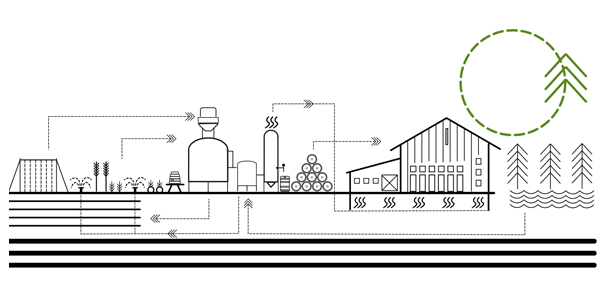 3. How do you get inspired for your next beer flavors?
Well mostly from cooking, but sometimes [ideas] from people. You can paint a portrait of someone in a pint glass if you thoroughly understand your medium. Just like in any other art form, but with beer there is no touching up or putting on the finishing touches. If it's going to work you have to nail it from the design to the glass.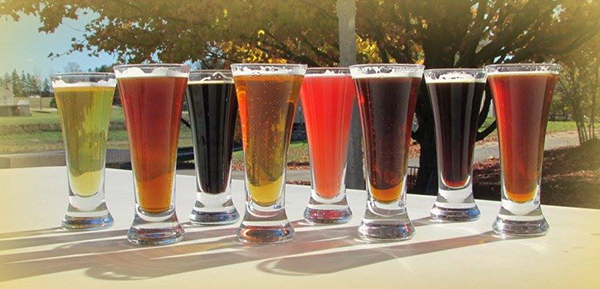 For me the designing and planning is the funnest part. Seeing if there is a way to get the flavors of a Mexican chili chocolate bar to work in liquid form (they do, look for our Ancho Chili Dutch Double Chocolate Porter) for instance is what I live for.
4. How does Brewery Terra Firma use their buttons to spread the word about their unique brewing situation?
We sell the buttons in our taproom here at the brewery/farm but also take them to beer festivals all over Michigan and give them away to our fans. Sometimes we take them on the road when we're selling beer and throw them by the handful to customers and strangers. We attend lots of beer festivals in the state but I also get invited to cooking schools, radio & TV shows, podcasts, brewing seminars, sales events, beer dinners and so on. There's never a shortage of events we could be attending.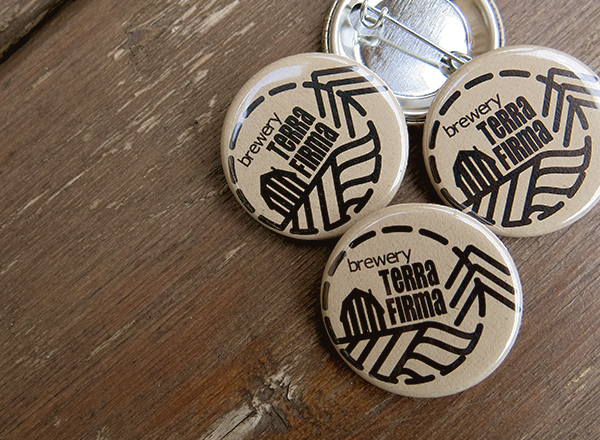 5. What are the next steps you see for the future of Terra Firma?
Continued growth and more packaged products. Adding to the farm and on site events. Maybe some livestock, solar panels and wind generators, and more fruit trees. We just added cider to our production so we will also add to that product line. But mostly just have more and more fun doing it all.

—
From Brewery Terra Firma's green manufactured buttons to the self-sufficient brewery, farm-sourced beer in the glass, John Niedermaier and his team are changing the game of brewing.

Click here to learn more about how other breweries use buttons everyday!
Read More