What's old becomes new again, and nobody knows that better than a vintage store owner. Wooden Sleepers, a new brick and mortar vintage shop that evolved out of the successful online store, recently opened in Red Hook, Brooklyn. To celebrate the opening, owner Brian Davis teamed up with designer and Busy Beaver pal, Jon Contino, to create a set of vintage-inspired buttons that look right at home among the store's weathered and worn aesthetic.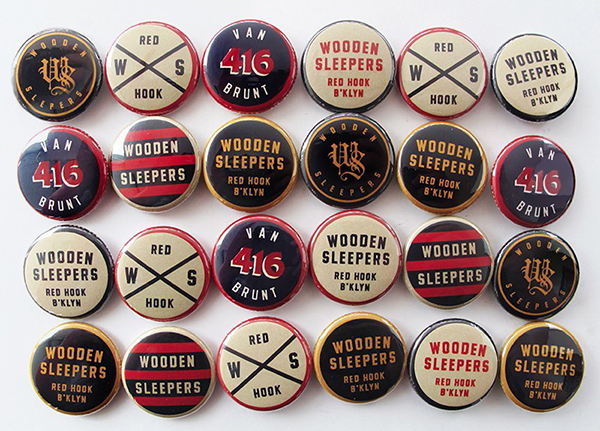 Wooden sleepers are old school wood railroad ties, and the name itself conjures up images of travel and a more rugged way of life. As a "new shop for old things," the store was inspired by Brian's childhood on the North Fork of Long Island. With a carefully curated selection of vintage men's clothing, accessories and home goods, Brian said that the new venture "pays homage to Atlantic coastal life - without the cliché nautical kitsch."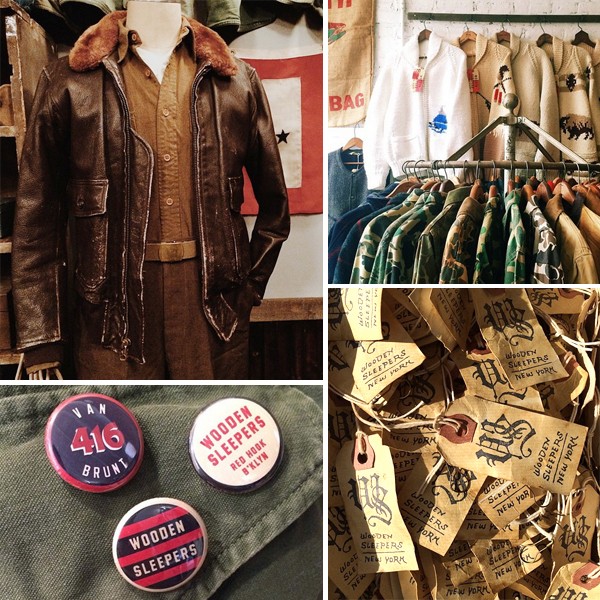 Featuring Jon Contino's trademark vintage-inspired typography, the suite of eight Wooden Sleepers buttons were designed to act as promotional items both on merchandise and on their own. The buttons will be attached to the chest pocket of outerwear sold at the shop, and given out to select customers and friends. Jon explained that he "really wanted the buttons to feel like they fit in with the rest of the vintage/antique items in the store." Featuring retro typefaces, textures and a muted color palette, Jon said that "they're designed to feel a few generations older than the rest of us."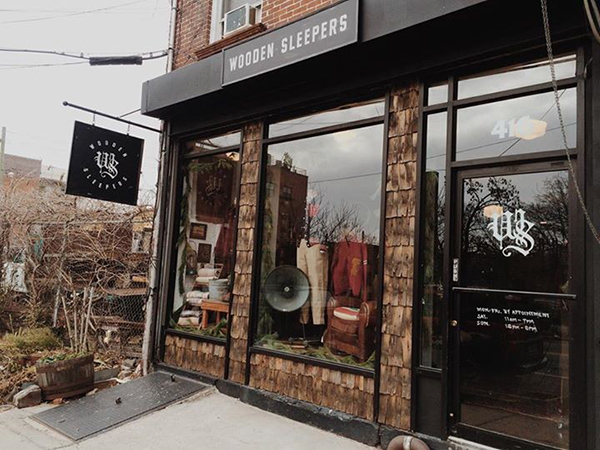 Brian said that he's drawn to buttons because they "are a subtle way to send a message to the world - wit, allegiance, opposition." Jon has been drawn to the pinback because of the challenge of the space limitation that's inherant in button design. "It's the same thing I love about logo design," he said. "You need to say a lot without actually showing too much."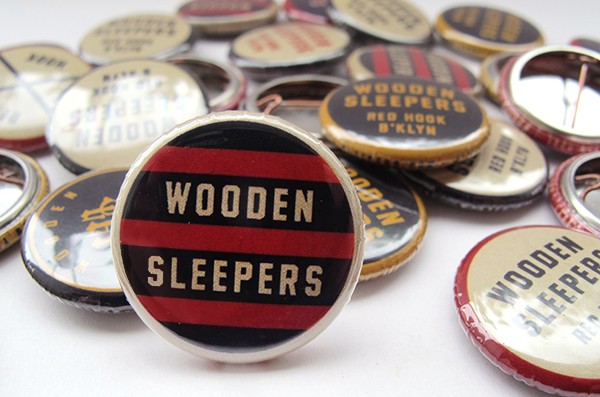 Branding is all about conveying the spirit of a business into a sort of quick shorthand, and it's a job that's never easy. With the Wooden Sleepers designs, customers get the rugged yet refined feel of the store immediately, translated through the language of a 1" button.
Read More