Meet Pusheen the cat. Chances are that you've seen this gray tabby on anything from bathing suits to backpacks, or from plush toys to custom pinbacks. Her cute demeanor first graced the internet in 2010, when Claire Belton and Andrew Duff created a web comic featuring the kitty. Now days, even if you might have known her by name, Pusheen's image is continuously being reimagined, making Pusheen a quick contender to becoming one of the most recognizable merchandising mascots.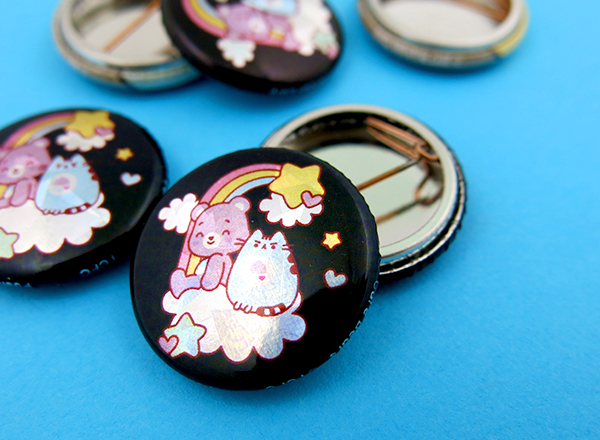 In early 2018, Care Bears and Pusheen collaborated on a clothing line that combined both the iconic brands. The collection featured the memorable Care Bears characters, cute stars, rainbows, and clouds designs, all alongside Pusheen in her grumpy yet relate-able appearance.
It was important to both merchandisers to have inclusitivioty represented in their size ranges as well. The collection debuted at JapanLA and online with Hey Chickadee and offered sizes from XS-4XL.
"We were particularly excited about this collection not only for the opportunity to collaborate with Care Bears but to work with some of our favorite instagram influencers like Amina Mucciolo, who did amazing modeled photos for us." -
Lauren Jordan, Product Designer, Retail Buyer and Shop Manager of Hey Chickadee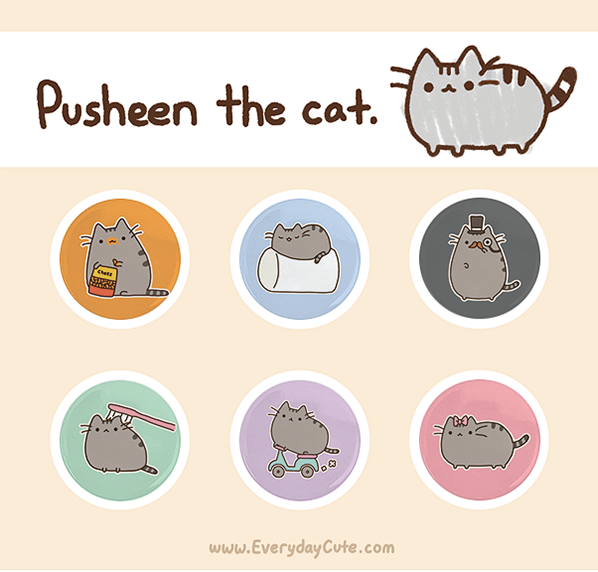 Along with brand to brand collaborations, Pusheen has also put her likeness on merchandise for the good of the gatos. In 2010, Hey Chickadee collaborated with the non-profit organization PAWS Chicago, to help raise money for the city's largest no-kill humane and adoption organization. These six custom 1 inch buttons were included in a pack, where sales benefited PAWS Chicago.
---
Inspired by these Pusheen buttons? Create your own custom buttons with Busy Beaver!
Read More