Three things we love at Busy Beaver: cats, buttons, and cats on buttons. So were pscyhed by the custom Button Six Pack order that Claire of Everyday Cute and Pusheen The Cat recently placed.

Take a look: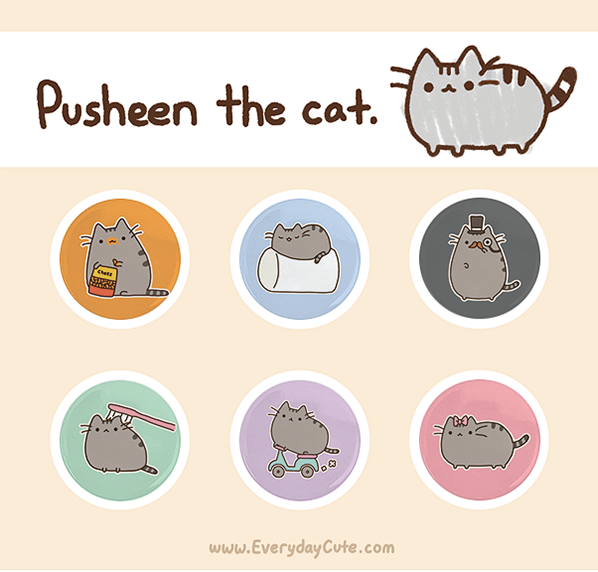 Not only are these 1-inch button packs adorable, they are also raising money for a great cause: 25% of the proceeds will be donated to PAWS Chicago, the city's largest no-kill humane and adoption organization. You can save a kitty by wearing a kitty button. Win-win!
Go to pusheen.tumblr.com to buy the button pack and see other Pusheen awesomeness like this:
Wanna create your own custom Button Six Pack? Shop now at busybeaver.net.
Read More