The real history of the "I ♥" icon started in 1977 with a logo created by Milton Glaser for a Wells Rich Greene ad campaign. Commissioned by Deputy Commissioner William S. Doyle, Glaser designed the "I ♥ NY" mark to help increase tourism in the state. The imagery quickly became a staple in pop-culture and has been parodied in many different ways, and on many different buttons!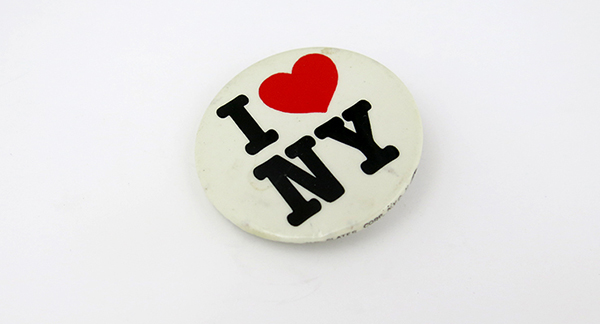 Here is a look at some of our favorite takes on the classic "I ♥ NY" design:
1. I ♥ Men Whose Shirts Have A Lot of Buttons
This 2.5 inch round button not only falls into the museum's "I ♥ " category—it's self-referential as well. Doesn't matter the gender, any person's shirt with a lot of buttons are people we love!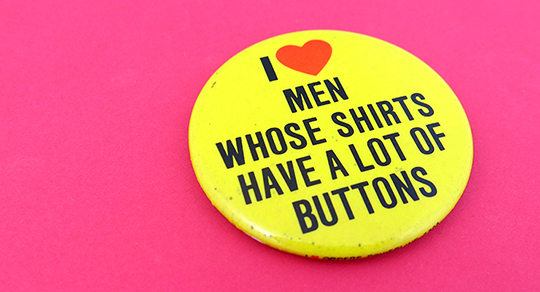 2. I ♥ Nevada
This button was likely first manufactured to boost tourism in Nevada in the 1980's. With the heart taking up some of the space on the face of the button, it offers a slightly different take on Glaser's original design.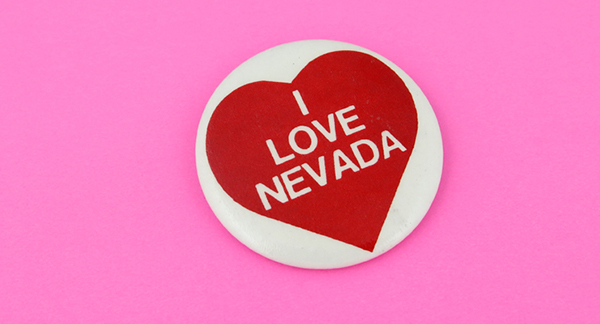 3. I ♥ Orders
We wish we thought of this button design first, but this 1.5 inch round unlocking pin button came from Sommers Badge to advertise their business. We're not just posting this button as a hats off to Sommers for great advertising—we truly love all the orders that come through Busy Beaver!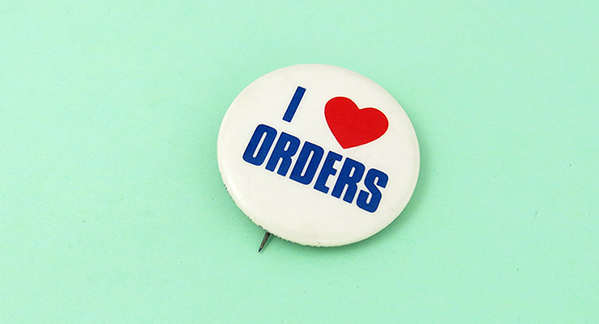 4. I ♥ Hiney Wine
One of our favorite takes on the classic "I ♥" button was its use for the Hiney Winery company. Started by Harry Hiney in 1969, Hiney Winery came in its iconic fliptop can. The company's marketing was highly successful—producing things like like button, pencil holders, and even pamphlet's called, "101 Things to do with Your Hiney."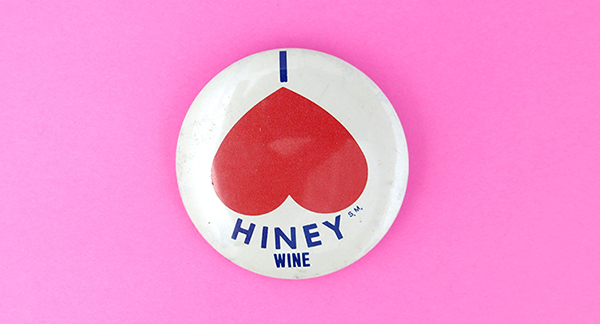 5. I ♥ Politics
Who doesn't love politics in America right now? With so many innovative ways to protest or just voice your opinion, a button that says "I love Politics in America" can be (even ironically) a uniting pin regardless.
6. I ♥ Your Wife
Another eye-catching 1.5 inch round button from Orders Powerline to grab the attention of potential customers.
7. I ♥ 7-Eleven Coffee
There's something really genuine about being such a fan of coffee that you'll drink any gas station's brew and then continue to where a pin to prove it.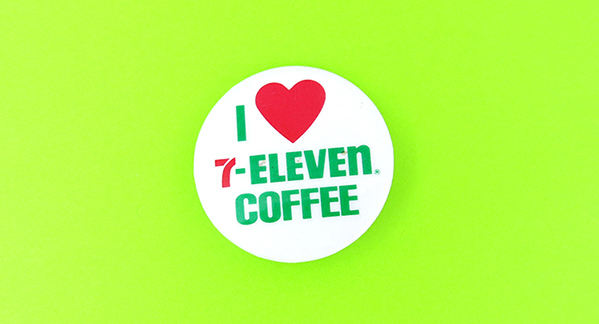 —
What variations of the classic Milton Glaser "I ♥" design have you seen? Tag us Twitter or Instagram if you think it'd make a great button!
Read More