Along with being a custom button manufacturer, Busy Beaver is also the home to the world's only Button Museum— the display cases filled with historical pins line the walls of our office. The Button Museum, a certified 501(c)(3) organization, was created to show how people have used wearable items to chronicle significant events throughout time.
Being one of Chicago's unusual museums, we understand the importance of spreading awareness of our institute to as many people as possible. We heard from three interesting museums that share this sentiment: The US Pizza Museum, Brewseum, and the Chicago Design Museum.
US Pizza Museum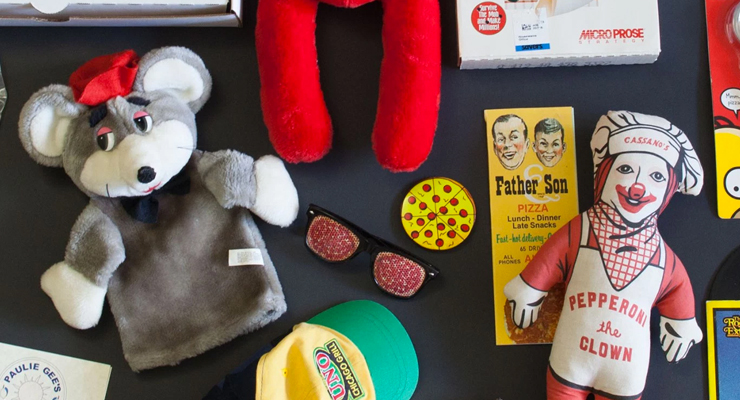 Kendall Bruns, the founder of the US Pizza Museum, was like most kids who start to love pizza from an early age. His love for the 'za grew after a trip to New York when he discovered that depending on the part of the country, the style of your pizza slice differed. The collecting portion of his passion began in 2012 when Bruns would take the menus home from the pizzerias he had tried. Fast forward a few years later, and after initially being a pop-up exhibit that opened in October of 2016, Paulie Gee's in Logan Square is the official home of the US Pizza Museum.
Does the location of the museum influence the variety of people who visit?
Paulie has a policy of having his staff wear hats and t-shirts promoting other pizzerias in all of their locations so it's a good marriage. I like the idea that diners who don't know about the U.S. Pizza Museum are getting an unexpected surprise in addition to the great pizza they're enjoying.

I've noticed the Pizza Museum appearing at local events like the Pizza Summit—why is it important to showcase the collection past the walls of the museum?
You have to go where the people are! Some people might not think that they like museums or don't quite get what a pizza museum might be but are into once they see it. The Pizza Summit events are filled with pizza enthusiasts so it's a no-brainer. Most of the other events that we're organized or participated in have been at pizzerias. I love the idea of displaying the collection in context that also allows people to eat pizza because it's exactly what people want to do after looking at a bunch of pizza stuff.

Why is it important to the community to keep museums accessible and free to the public?
The items in the museum collection tell the stories of the communities that they came from. These stories belong to them and they evoke memories and encourage telling additional stories. That dialogue and sense of place is valuable and should be protected and encouraged.
Brewseum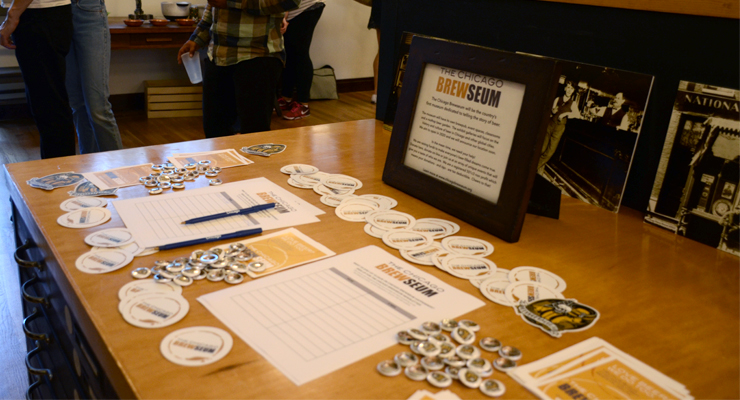 Beer has strong roots in this country ( before and after prohibition) so it is not surprising that beer historian Liz Garibay cultivated a business "History on Tap" that would eventually transform itself into an entire museum. Brewseum is looking to announce their permanent location in this next year and in the meantime utilizes the bonding effect of beer and collaborative communities to spread their message.
Why is it important to collaborate and increase Brewseum's reach?
Our project is extremely collaborative - we have amazing partnerships with fantastic cultural institutions and amazing breweries. My approach to all of my museum work and work in general has always been rooted in creating strong partnerships with a myriad of amazing organizations all over the world. There's strength in numbers and, honestly, beer is everyone's story. Going to other locations and cities also allows us to not only reach new audiences but it provides the opportunity to learn from others. We need to do this together.
Why is it important to keep Brewseum free and open to the public?
All cultural organizations and centers of learning need to be accessible to all people. Museums are built by community and supported by community - it's all incredibly synergistic.
Design Museum of Chicago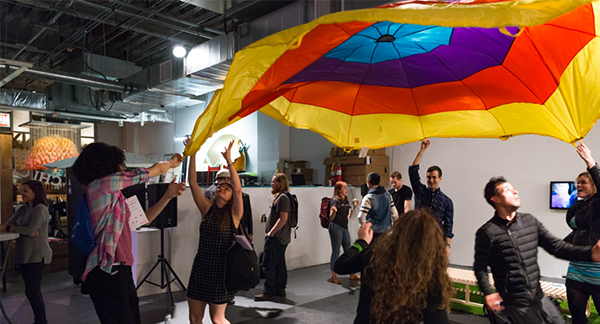 Like any project, they begin small. The Design Museum of Chicago that now established on the 3rd floor of Block 37, had its humble beginnings in a one-bedroom apartment in Logan Square. A group of 6 volunteers had a vision similar to the Phoenix Design Museum as a starting point, and were crafting their own version in the Windy City. Tanner Woodford, the Founder and Executive Director, explains that the project was worked on the nights and weekends of a 6 month period. The fundraising, installing, curating, and labor were all worth the hard work in the end when the museum had opened its doors to over 1,000 people in June 2012 for the first time. The idea was formed and started to grow.
What came next after Design Museum of Chicago's initial opening?
We started questioning the role of a museum in today's society. We partnered with Architectural Artifacts on a one-day typography exhibition on a moving CTA Blue Line train, then moved into a 17,000 square foot downtown Chicago. This time, as volunteers, we would build on the knowledge gained in the first round, this time installing electricity, building walls, and getting permits from the city. All-in-all, the second pop-up took about 9 months, but at the end of it, we pretty much had an operational non-profit organization, for one month. At that point, it became clear that Chicago needed a design museum. I left my full-time job, and we launched a Kickstarter for our first exhibition.
Since, we have organized hundreds of volunteers to design and install dozens of exhibitions (from as far as Hong Kong and Dublin), partnered with Cards Against Humanity to release the Design Pack, and opened the Chicago Design Market, an assembly of connected pop-up stores in Block Thirty Seven.
Does the downtown location of the museum influence the variety of people who visit?
Yes, absolutely. Nestled on the third floor of a public shopping center in the heart of Chicago, Design Museum of Chicago is organized to strengthen design culture and build community. As a nascent museum, it fosters unexpected cultural experiences for its visitors, who more often than not, discover its offerings by chance. A central, fortuitous location attracts the general public as a cornerstone audience, which is comprised of families, tourists, passersby, and students. The museum significantly lowers the barrier to entry, invokes an audience that might not otherwise seek it, then capitalizes by remaining free and open to the public. (It's worth noting the museum also acts as a destination for designers and creatives, hosting and planning hundreds of events, workshops, and discussions since its founding in 2012.)
In questioning whether a museum needs to be a destination at all, Design Museum of Chicago posits unexpected cultural experiences as a means to the accessibility of its content, and presciently asks whether people should be attracted to a museum, or a museum should be brought to the people.
Design Museum of Chicago also curates and collaborates in other spaces, for example The Clutch Gallery or the window display at the Whistler— why is it important to extend past the physical space of the museum and art gallery?
Design plays a powerful role in our culture: drawing together communities, igniting imaginations, empowering critical thinking, promoting questioning, and encouraging understanding. DMChi is committed to providing opportunities for everyone to learn about design via active participation and reflection. Beyond its cross-disciplinary exhibitions in a public space, it intends to create unexpected cultural experiences in other contexts and with other audiences.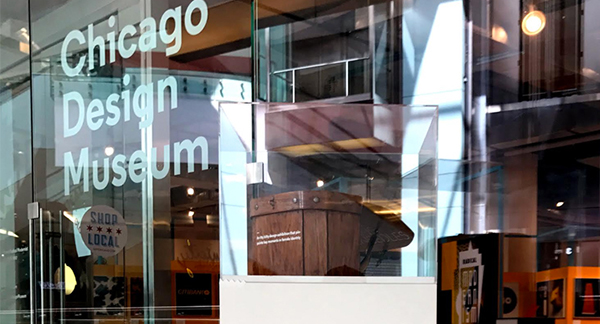 —
The Button Museum shares a community with a group of incredible Chicago museums. These establishments are homes of knowledge, regardless of the subject, a museum offers a space of learning and understanding the past, present, and possible future.
Tell us about the weird museums in your community on Twitter!
Read More