A simple way to enhance your brand activation events is to design a button booth that is not only interactive for attendees but allows them to go home with a little pin reminder of your business. Button activations are an affordable option for engaging your audience at any event, convention, or trade show and are easily scaleable for any amount of participants.
Here are a few of the button brand activations we've seen be successful through our customers:
Scavenger Hunt
A fun way to excite attendees is to have them participate in an entertaining button scavenger hunt game. At Half Acre Brewery's The Big North event, the beer makers created a button finding game. It began by giving patrons a clue card that lend them to searching throughout Half Acre's property for the pins that were hinted at. After a participant finds all the buttons, they would be awarded with a fitting prize like a free drink, gift certificate, or perhaps other collectable merchandise. The unique part of this activation, is it gets your attendees up out of their seats and even if they find just one button, they'll be going home with a souvenir of the event.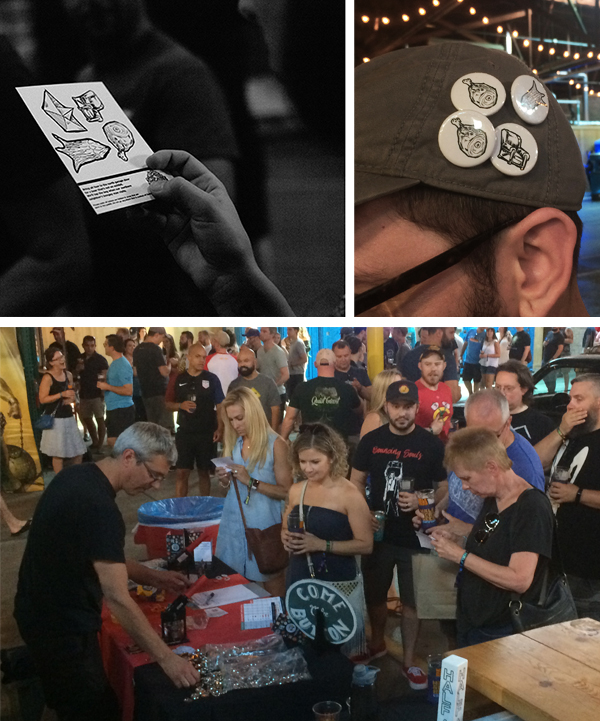 Draw on Buttons
A little known fact about our buttons, magnets, or bottle openers is that they can be drawn or written on by a Sharpie. By using this hack in your next marketing activation, you will be able to get your guests a hands-on experience in designing their one of a kind button that they'll love to boast about online using your brand's social media handles and hashtags!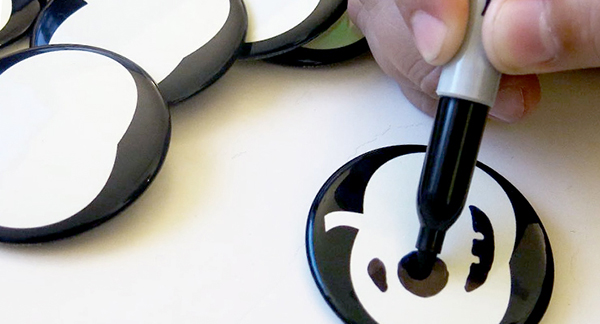 Pick the Button that Speaks to You
If you're looking for a brand activation strategy to have your guests mingle with new people, consider a Buttoneering, or Button-Making Station, to break the ice. For example at the MCA's PrimeTime event, people were encouraged to take a certain button color. Red represented heart, blue for head, and yellow for gut. By wearing these badges during the mixer, people could easily find like-minded individuals or even opposites, to strike up a conversation with.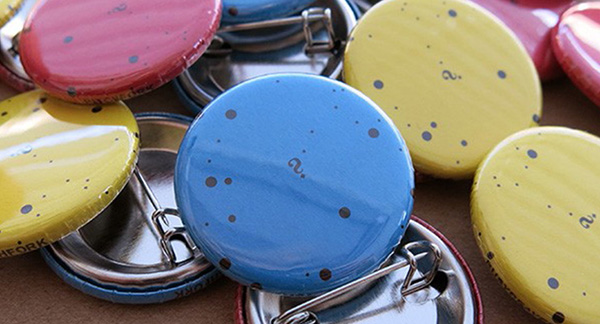 Collect Them All
Cards Against Humanity teamed up with the folks over at Tomorrow Never Knows festival to curate a button collecting activity centered around games! Each person plays the game at each table, and then receives a button that represents a different Chicago venue that would be featured in the festival. Games like Samurai Gunn, Tetris, Nidhogg, and of course Cards Against Humanity were enjoyed all night. If you were the winner of that particular game, you not only receive a button, but you'd also get a raffle ticket for the "grand prize" available at each game's table.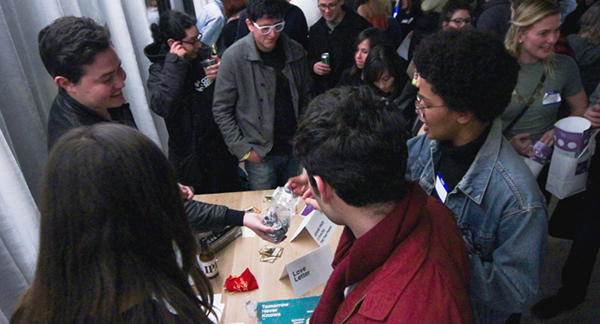 Button Board
A Button Board interactive is one of the marketing activation ideas that can be completely versatile to fit your needs. The board is a great way to spread awareness of your organization and its mission. The way in which Between Friends utilized their Button Board was to turn into a fundraising activity as well as an art piece! Colleen Norton, the Director of Programs at Between Friends explains that they were looking for ways to tangibly show their support for their programming. They created the idea to design five different colored buttons that represented their diverse programming, and have them for sale at their fundraiser. A person would buy a button, then they could pin it on the canvas wherever they choose and there it will stay.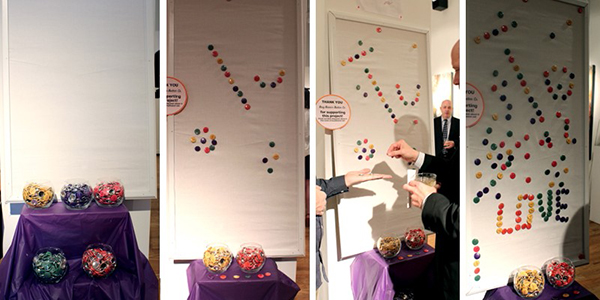 —
These brand activation ideas are just the tip of the iceberg. Have an idea of your own? Contact us and we'll help make it happen!
Read More