Busy Beaver got its start making band buttons; the very first pin we ever pressed was this Guides By Voices button in 1995. And most of our oldest customers are bands— we have decades long relationships with bands and record labels all over the country. One of those early customers is Bikini Kill.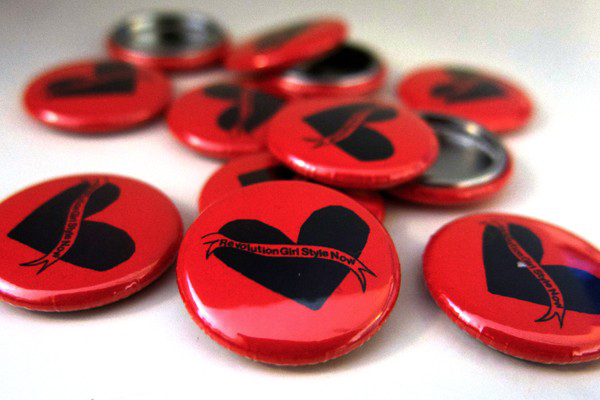 These Riot Grrrl icons have been making buttons with us since the '90s— they used music and merchandise to build a feminist community within the punk scene and they're still at it with today's rerelease of their original demo tapes. "Revolution Girl Style Now", a remastered version of their original demo tracks, is available today. And to promote the release, they created a new set of 1-inch buttons.
Order "Revolution Girl Style Now" (with matching buttons) at BikiniKill.com. And to read more about the Riot Grrrl movement, check out this comprehensive history.
Read More