Katie Mullen and Jordan Pintar were fed up. After years in the corporate ad world, they were sick of the condoned culture of misogyny and the lack of female creative leadership.
Jordan and Katie knew that in order for things to change, they had to take action. So the two joined forces to form BlackPaint Studios, a boutique studio in Milwaukee, Wisconsin. So now instead of working on big brand ad campaigns, they use their skill sets to improve the creative culture for women and young designers and to produce meaningful work for causes they believe in.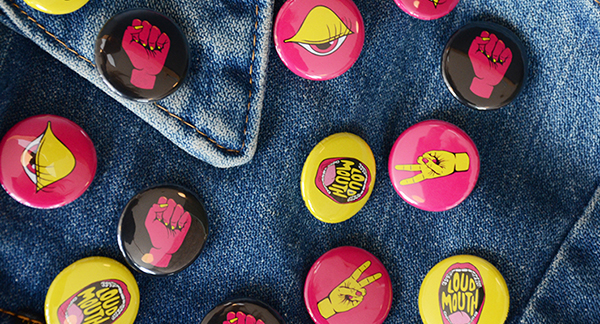 Powers Not Available for Evil
BlackPaint Studios work consists of a combination of selected client work and self-directed projects meant to positively impact the community. Katie and Jordan specialize in branding, art, and design centered around cultural intelligence and human connection. And the duo is selective about who they work with— they only take on projects whose messaging and values they can fully support.
"One of the things we promised ourselves from the start was that we wouldn't use our powers for evil," says Jordan. "Powers not available for evil is actually on our site right next to our list of services. Ha!"
"We've really stuck to that even when it's been hard," she continues. "Like turning down projects that we knew weren't right for us even when we were in start-up mode and pretty cash strapped."
With protest art and design very much back in the public eye, BlackPaint Studios has found their niche. "Artists have a long history of being at the forefront of social change. We definitely feel a responsibility to carry that legacy forward, especially at this time in history," says Jordan.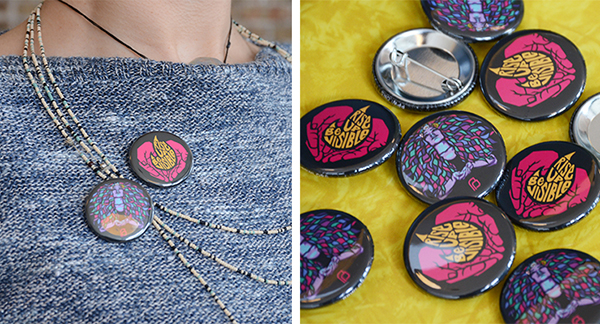 A Dream Partnership
One of BlackPaint Studios' most meaningful projects stemmed from the collaboration with Planned Parenthood Wisconsin (PPWI). Jordan and Katie started working with PPWI as a creative partner helping form their design strategies— a dream come true to two self-proclaimed reproductive freedom activists.

Last year, as part of their 80th anniversary celebration, PPWI approached BlackPaint Studios about painting a mural on their state headquarters building. The project then evolved beyond the painting into multiple design pieces: web graphics, invitations, t-shirts, and buttons. "Planned Parenthood used buttons as part of their events and promotion long before we came along and we loved that," says Jordan. "For their anniversary event we created a button for each of the decades PPWI has been around."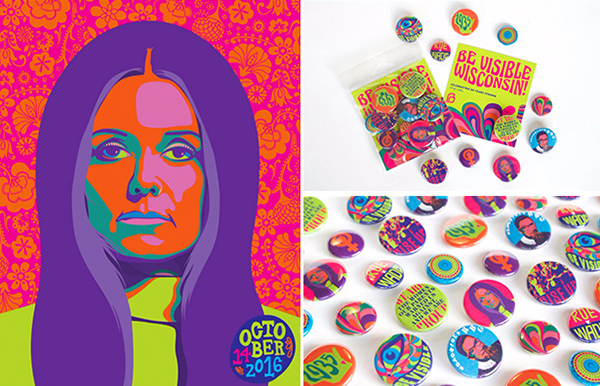 The groovy color choices and line work were inspired by protest poster artwork from the 60s and 70s with a dash of Milton Glaser. "We were trying to transport the audience (many who were Baby Boomers) back to the time they first became involved in social justice and activism," says Jordan.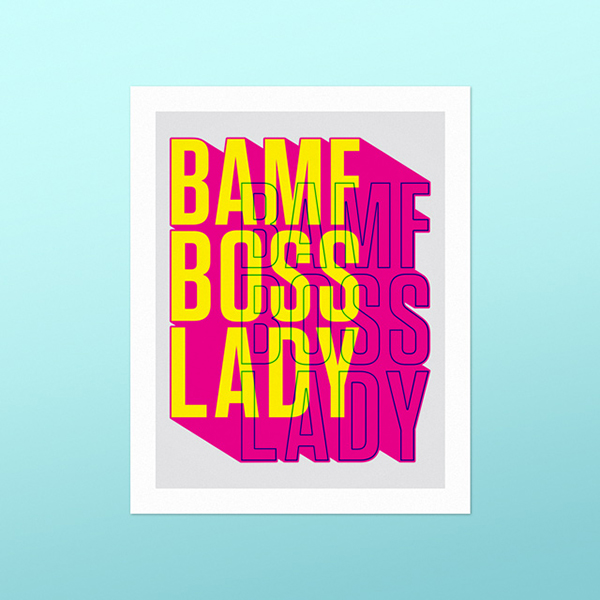 BossLady Project
Besides client work, Katie and Jordan also focus on projects that allow them to delve deeper into the issues that matter to them most. Their main self-directed project, The BossLady Project, gathers other like-minded artists to shake up the creative industry's old-fashion mentalities. The group uses visual, music, and spoken expression to start conversations about the lack of females and people of color in creative leadership roles. They encourage involvement in their Milwaukee chapter, and also urge students from across the country to begin groups on their own college campuses.
Katie and Jordan are making change happen. By creating their own brand, they're reshaping the traditional ad scene, And they're doing it by creating work and choosing clients that positively impact the community.
—
How will you make an impact? Check out how our button friends are making a difference.
Read More