A few years ago Jim Powers found himself on his way to Medellin, Colombia after the unfortunate passing of his father. Jim's brother Patrick had been living in the capitol of Antiquia, and his other brother Brian was also making his way across the States for a time of solidarity in their family. Jim recalls being so excited for his first trip to Colombia -- he remembers how friendly the people were, how beautiful the landscapes appeared, and how optimism and appreciation of everyday life nuances seemed to be infectious.

It was on this trip that the brothers were a few drinks in and asking one another how Colombia has made an impression on them. All three equally agreed that the spirits of Colombia were something that resonated with all of them; then it was decided. The three brothers, and a friend of the family and Medellin resident, would head into the rum business together, something their late father had always encouraged the men to do.

Parce Rum was born with the sole purpose to bring people together, In fact, parce is a casual Colombian word for "good friend" or "buddy."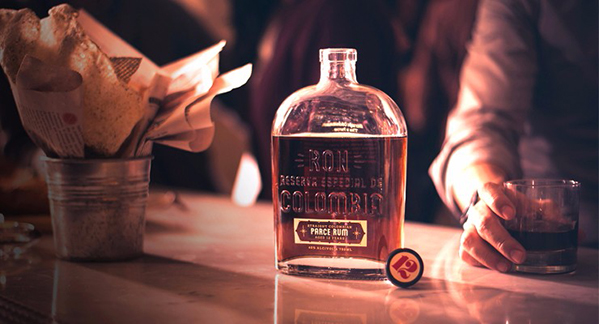 Although new to the craft spirits world, Jim was not a novice about starting a business from the bottom. In 1993 along with his partner Anthony Musiala launched the independent record label Minty Fresh, which let us to hear songs from The Cardigans and Veruca Salt. Reminiscing now, Jim mentions that running an indie record label and a craft spirits company do have a lot of similarities.
"Many small outfits bringing interesting new things to the public on a shoestring budget, vs a handful of huge companies selling millions of bottles of spirits but often not releasing anything particularly exciting or interesting." — Jim Powers
The team ended up taking about a year and a half finding Colombian-based Master Blenders. The Parce family welcomed more good friends to the crew. Arthur and Brojen Fernandez Domecq of Bogotá were brought on to develop Parce's unique blend of aged rum.
Years later Parce can now be found in dozens of bars across the country, as well as in its home base of Colombia, with plans for expanding to Europe underway. Parce has partnered up with top notch Mixologists to bring you the best variety of cocktails featuring this sweet rum. Allie Kim from Momotaro, Nandini Khaund at Cindy's, Paul McGee and Julia Gordon at Lost Lake, Miranda Breedlove now at Federales, Peter Kim at the Frankin Room, and many others. With a rise of "Tiki" themed bars, it's easy to see that people are starting to become more educated on the types of rums and how they can be best used. The recipes you can use to start educating yourself can be also be found online, so you can mix these drinks for your good friends.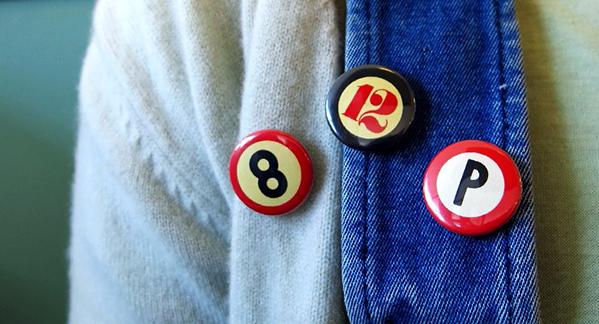 "What's a friendlier conversation starter than a button? Nada." — Jim Powers
The button pin designs have the iconic "8" and "12" logo to represent the aged rum in the barrels, as well as the Parce "P." The Parce buttons are gifted to those who attended any tasting at craft liquor stores and to any bartender serving Parce. The custom made buttons serve as an informal thank you, but as Jim mentioned, the pin backs and the rum are perfect conversation starters.
For those of you unsure if rum is your vice, Jim urges you to simply put your nose to the glass like a fine serving of wine. You'll be able to tell the difference from the rum from spring break you wish to forget and Parce's flavors "evolving on your palette."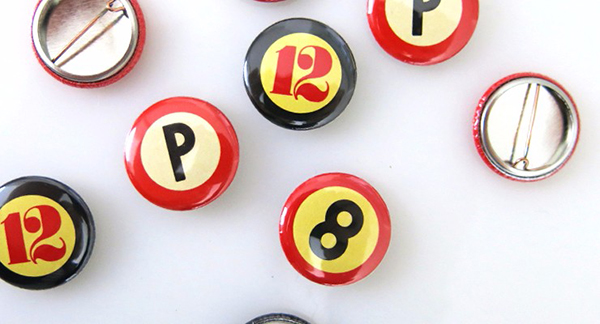 Parce's founding principals are closely related to how Jim and his brothers felt on that fateful Colombian adventure. Their rum, even by name, represents the friendly and positive people they've met with their time in Medellin. Working together with friends of the family, Parce was able to find the best and most pure ingredients to craft their spirit with a family that has over 50 years experience making rum.

Parce Rum has done the special job of creating a drink that can be shared with friends across states and across the world. Share your collected Parce buttons with your good friends, or make your own buttons as a way to show your parce that you've got their back. And while you're in the mood for sharing, pour them each a fine glass of Parce Rum.
Read More