Packaging and buttons have always gone hand in hand. Throughout the button's lifetime, there have been a variety of different iterations of how they've been displayed. Whether they've been for retail or sales kits of old-school button salespeople, they've been an added tool to extend the message of buttons.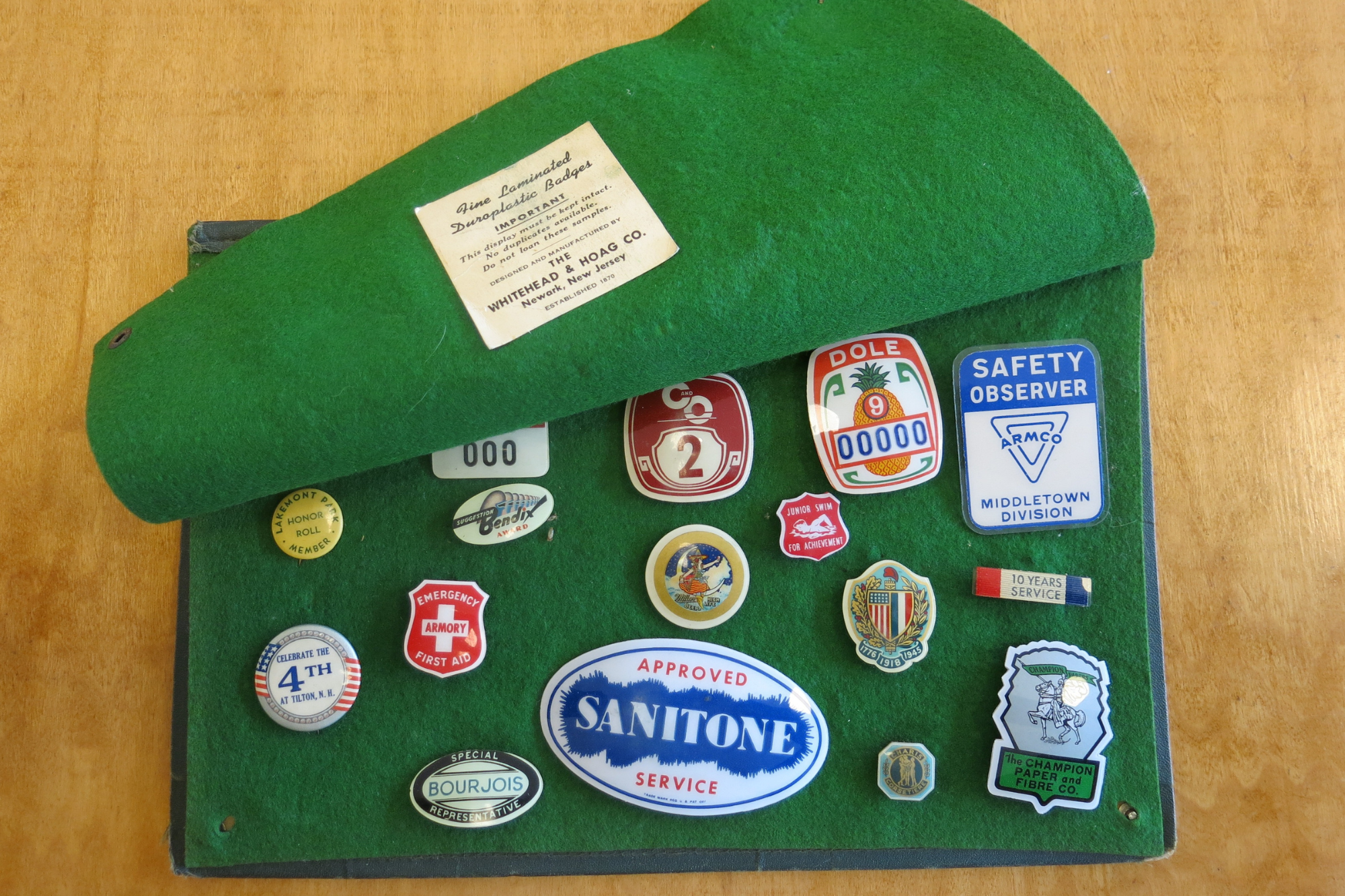 We're lucky enough to have a variety of these kinds of displays and packaging examples in our very own Button Museum! Follow along as we dig into some of our favorites below!
As a way to help display buttons for sale in a shop, these cardboard stands were used as a point of purchase. They easily display the various buttons for sale and they do so in an eye-catching and fun way - it's so tall that you can't miss it! They show the price and product information that gets a potential buyer excited. It's great for organization and allows customers to shop the various designs easier than if they were loose in a dish. Also, this stand is helpful for inventory purposes, it's easy to tell which designs are the best sellers and need to be restocked.
Once-upon-a-time salesmen went door-to-door for all sorts of goods, this also included promotional products! To show off the items they offered, they brought along these felt folders where everything was neatly displayed and kept scratch-free. It showed them off as a luxurious product and heightened the experience. Rather than just bringing loose buttons, these methods of display assisted in the selling of their products.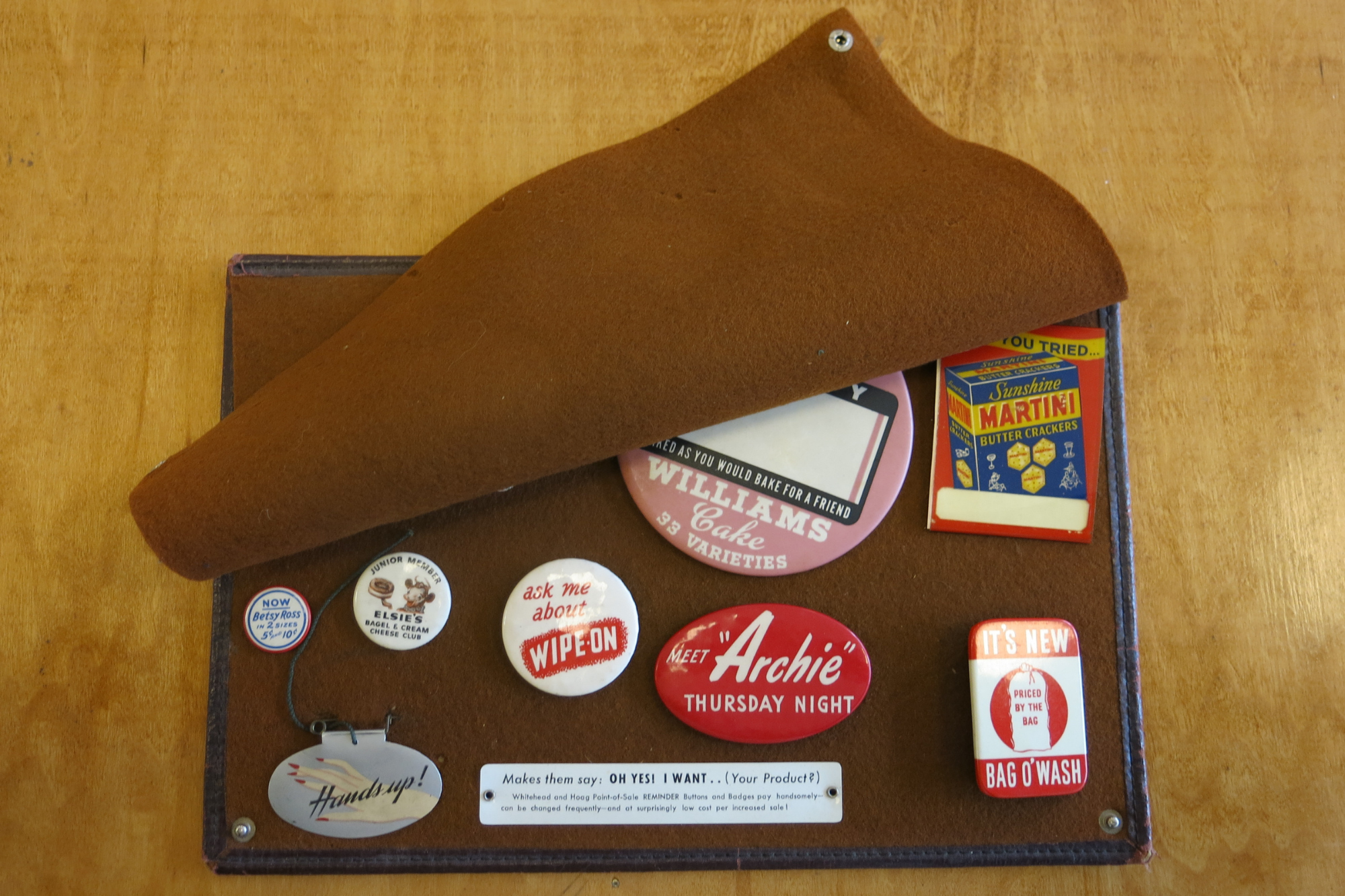 Did you think that a button on a backer card is new? No! They've been paired together since the beginning of the 20th century at least! The information on this card provides further information about the button that either wouldn't fit or make sense for the button by itself. It's awesome that we have the whole set because it would've been difficult to identify the application without this context. Packaging helps add more to the story of the button.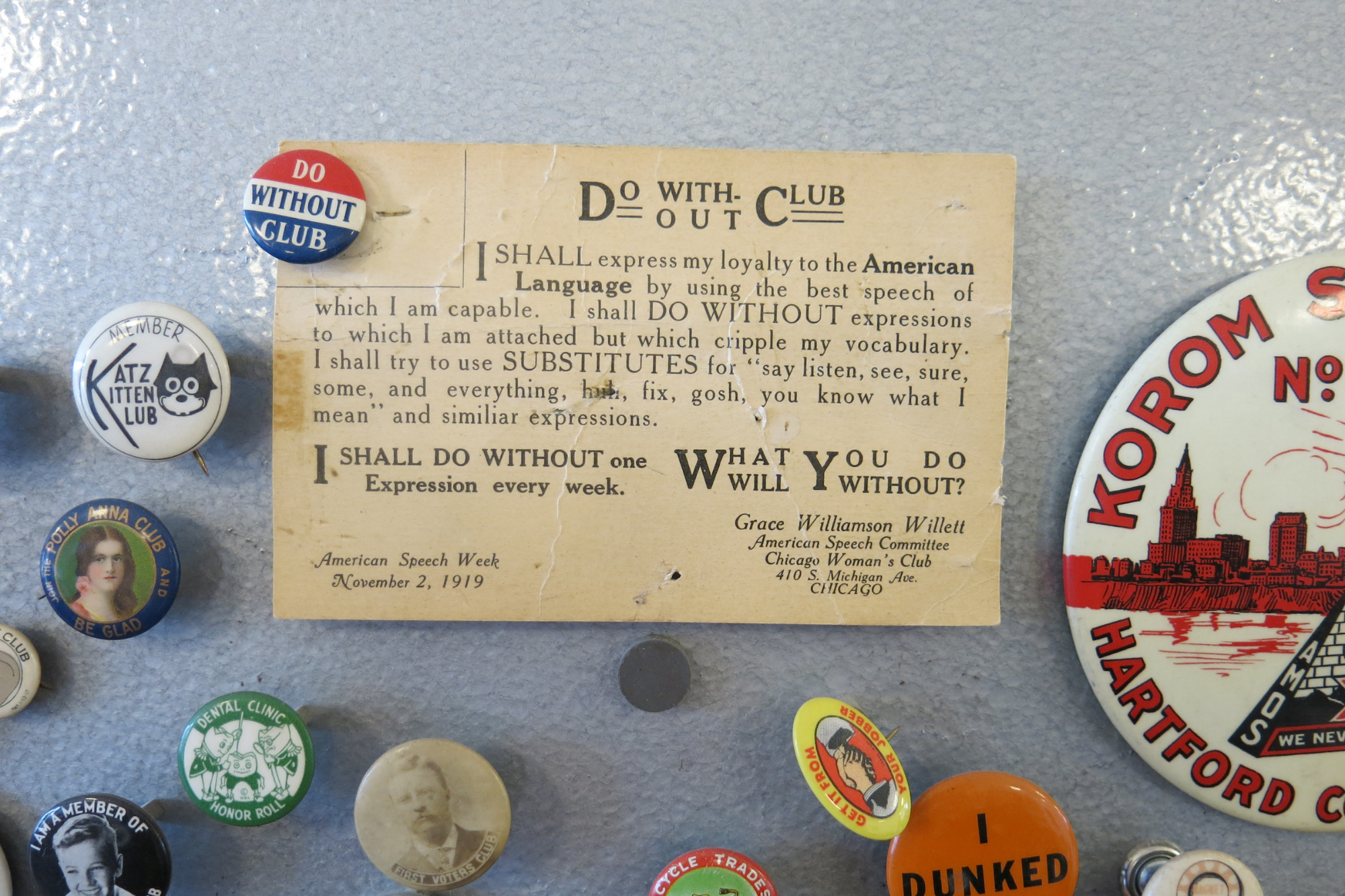 Who would know what the "Do Without Club" means? Since we still have the backer card, we now know more about the purpose of the button. It was someone's declaration to not use slang!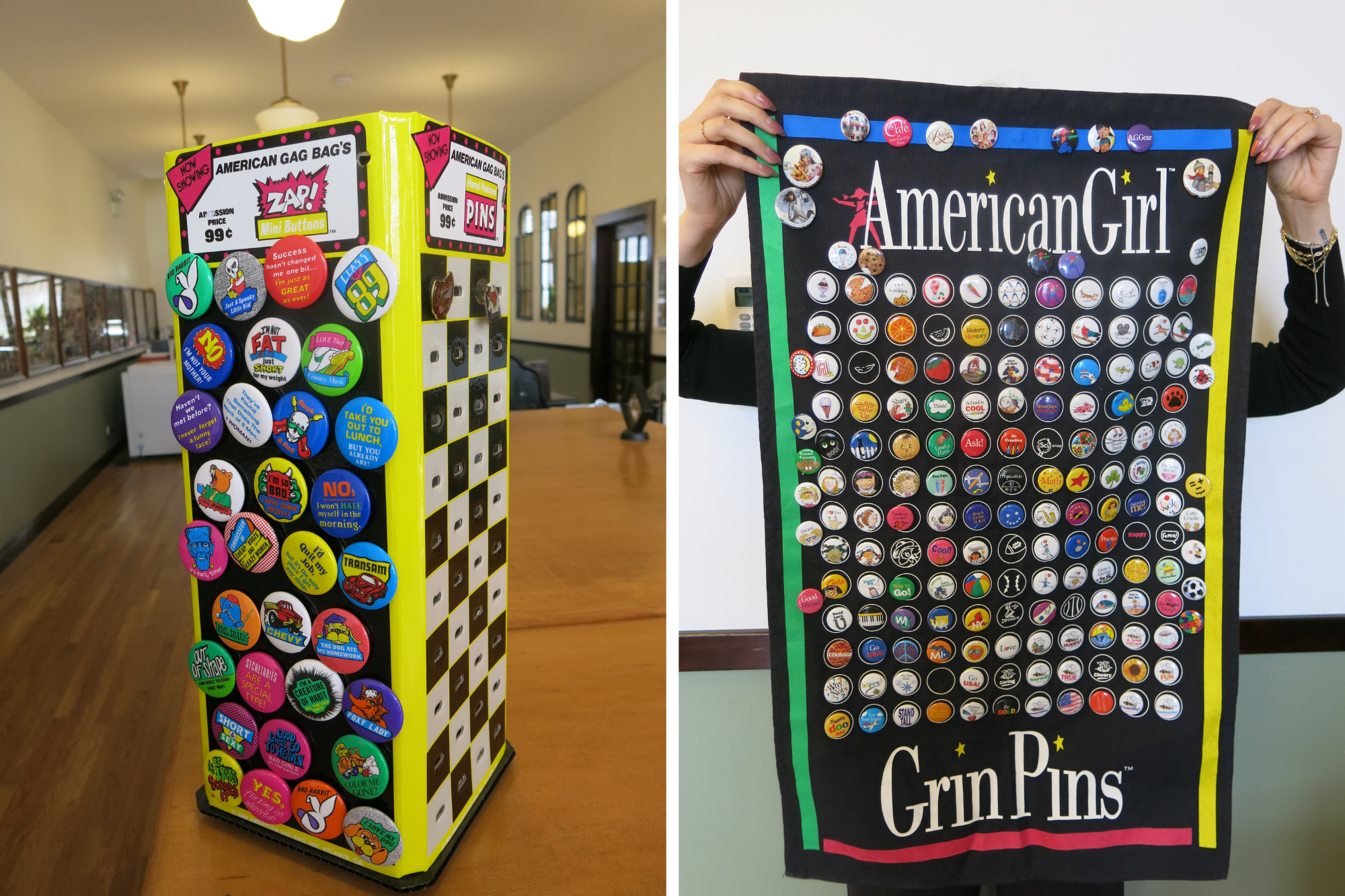 We were lucky enough to be gifted this complete set of American Girl pins! Since they were such a collector's item, the possibility of wearing one and losing it would be a tragedy, so what better way to still show off your illustrious collection than all in one place? Since there was a spot for each one that needed to be acquired, this method of display was perfect for keeping track of your collection and showing off on your bedroom wall.
Our most recent addition is this spinning display from the 80s. It's interactive and easily convinces any customer to bring a button home with them. It also displays buttons as well as enamel pins!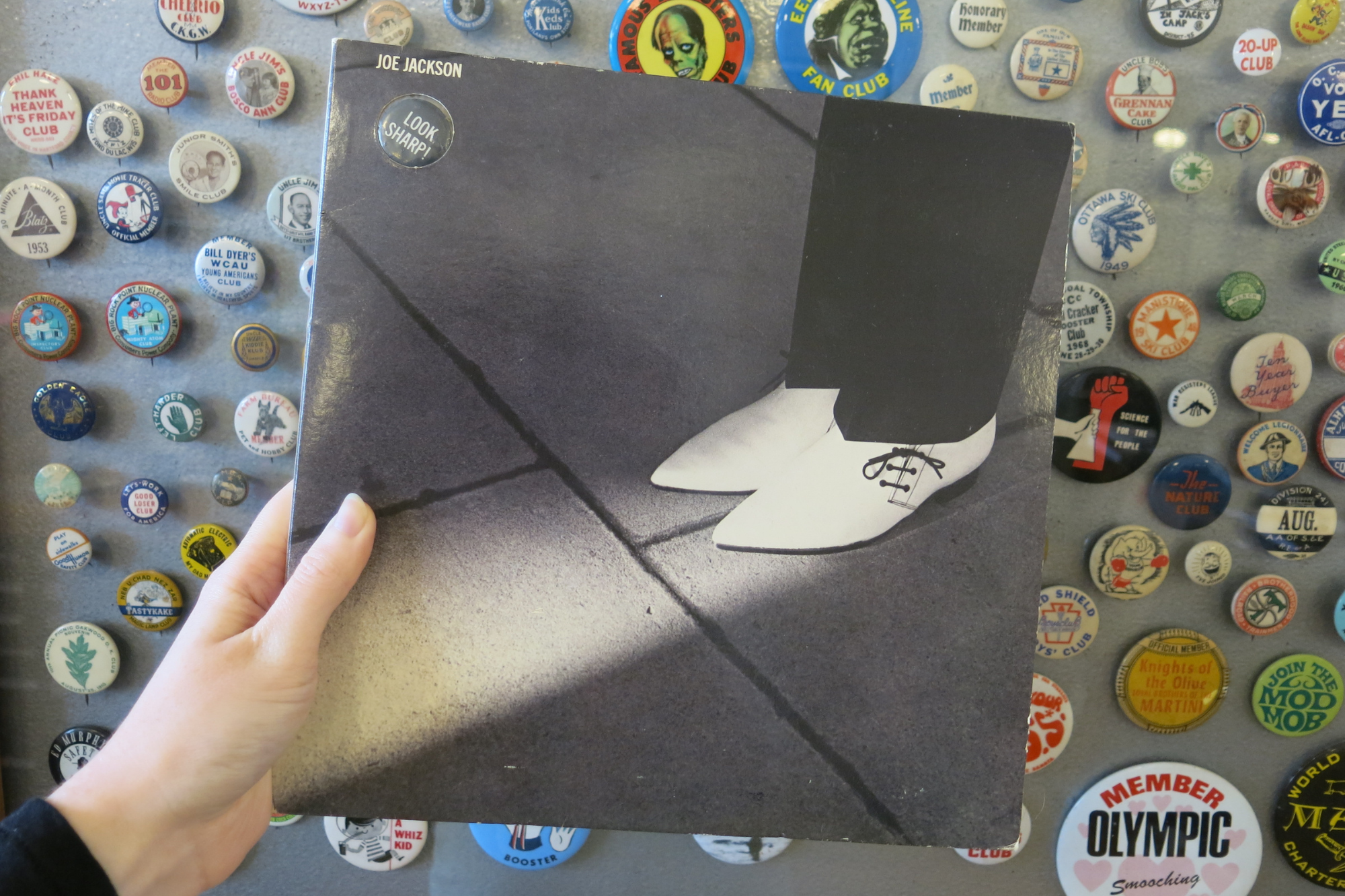 Buttons and music always pair well together, so this Joe Jackson record perfectly brings the two together, with the button embedded right in the cover.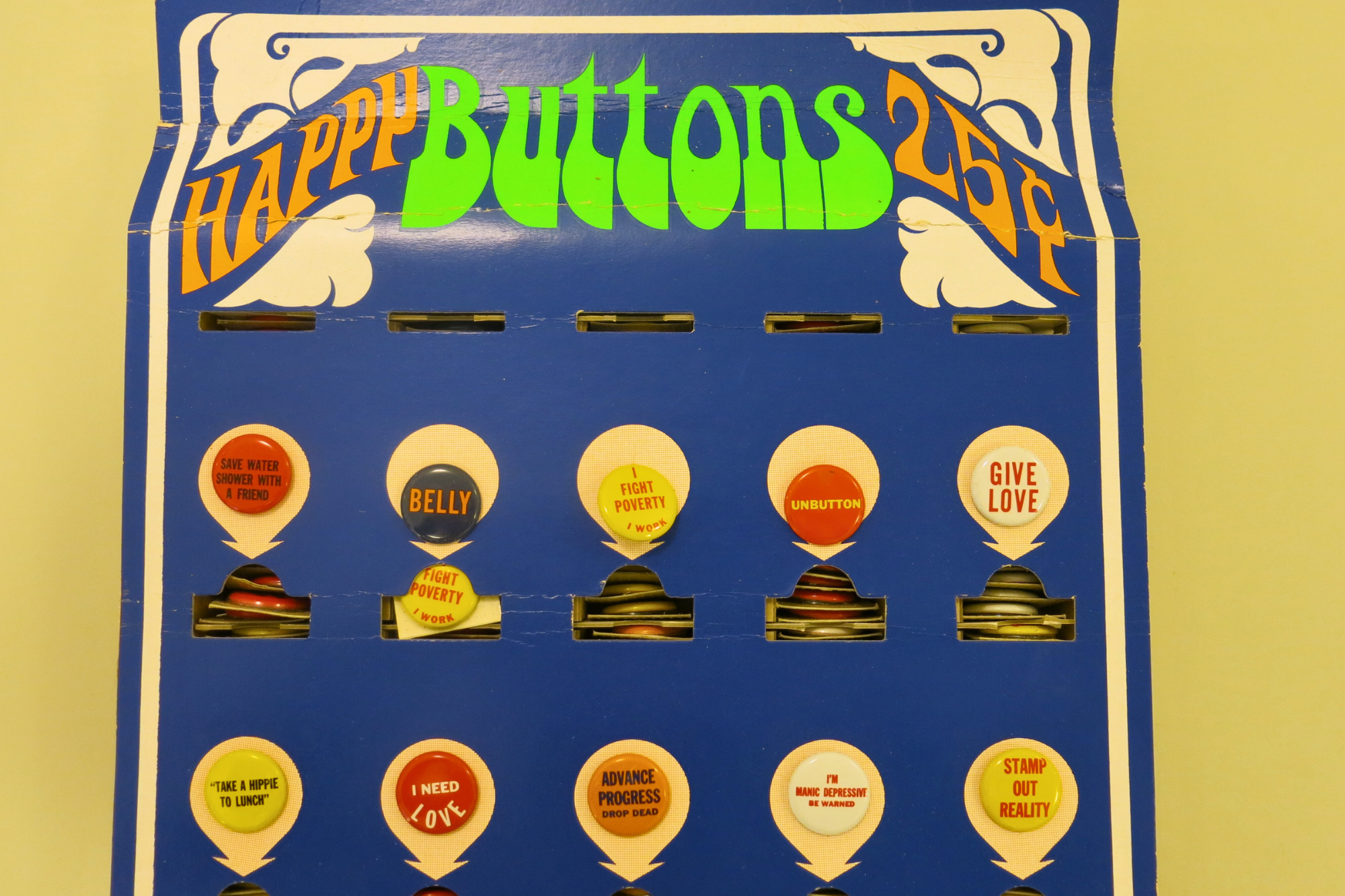 Retail boxes were also common, an easy thing to keep on the counter by checkout, with bright colors and a cool font, you're bound to catch people's attention and money for a random cheeky button. People love just perusing through the different options while waiting to pay.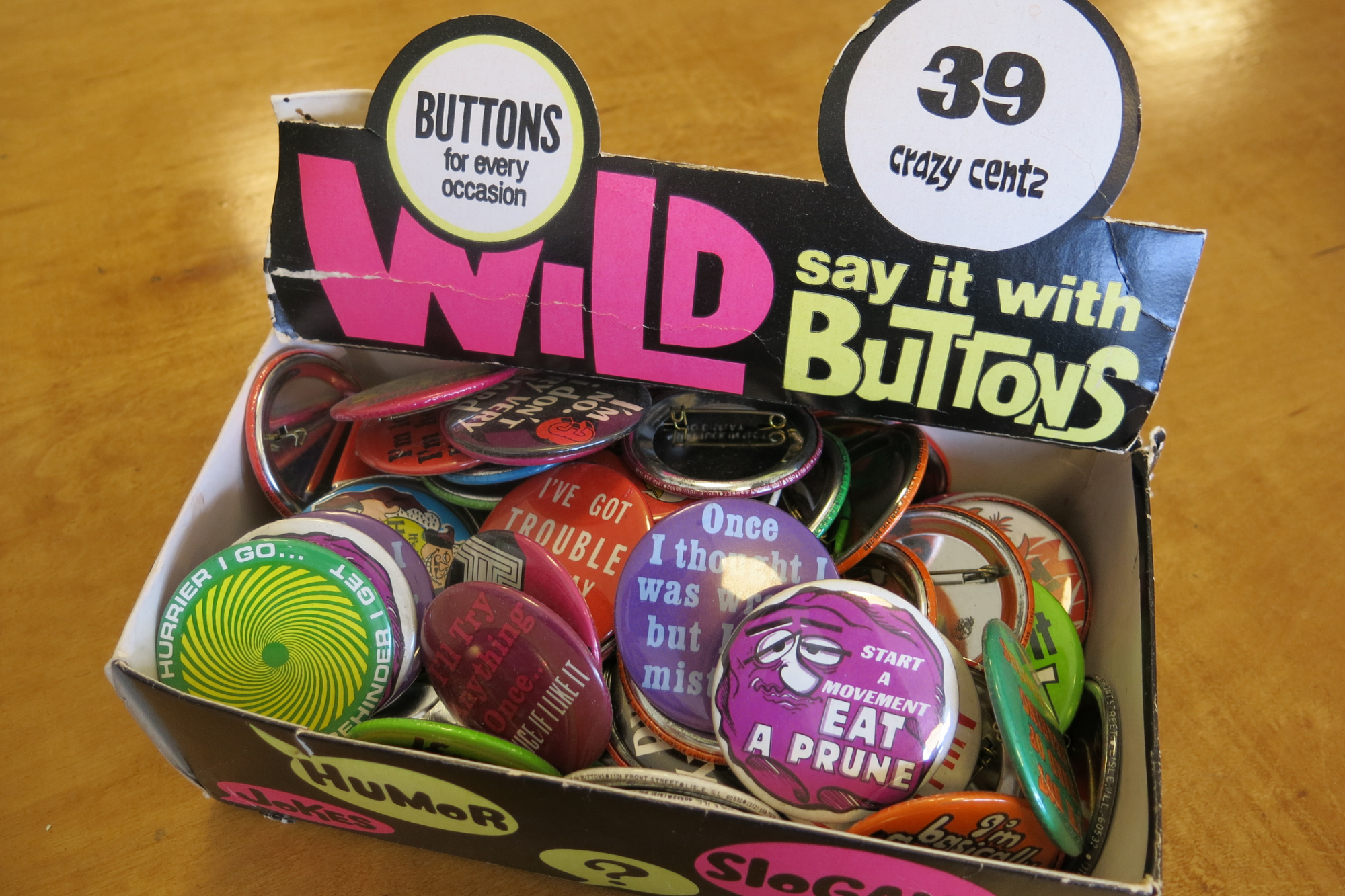 We offer packaging options for all of our buttons, stickers, magnets, enamel pins, you name it! We're continuing the tradition of taking buttons the extra mile today. Our offerings might look a bit different, but the intent is still the same– making products easy (and fun!) to distribute to the right people. We love telling stories and spreading messages and what better way than us helping you create the complete package! Check out ways people are currently displaying buttons.
Read More