So you want your own cool custom pins, but you don't know how to make enamel pins? No worries-- we're here to help! We've put together this comprehensive custom enamel pins guide to help you through the entire process.
And if you ever have questions, feel free to contact us. We're more than happy to share our expertise and help you get enamel pins made!
Step 1: Create an Enamel Pin-Friendly Design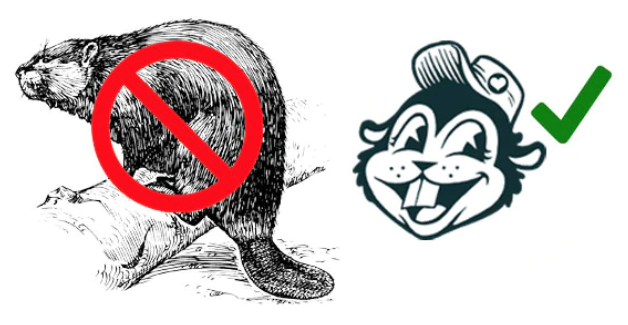 You want to create a simple line design with areas of color. The lines in your design will become the raised metal parts of the pin. The color shapes in your design will turn into the actual colored, enamel portion of your pins. Think of how stained glass works, there is always an outline around each color.

Files should be set up as a vector, either an .AI or .EPS.
Step 2: Choose Soft or Hard Enamel Pins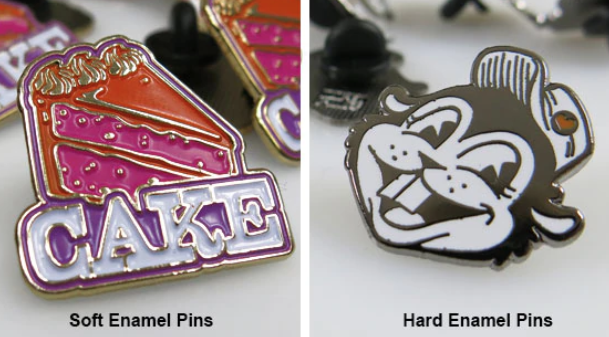 There are two major kinds of custom enamel pins:
soft enamel and hard enamel pins.
Soft enamel pins are typically less expensive which makes them the most popular option among artists. Hard enamel pins, also known as cloisonné pins, have a jewelry-like finish with a smooth surface.
Both are created by stamping your design into metal. The stamping process creates recessed areas to hold the enamel coloring. After each area is carefully hand-filled with enamel paint, the pin is baked at a low heat to harden.
For soft enamel pins, the recessed areas are filled about 75% so if you run your finger across the surface of a finished pin, you will feel the grooves of the recessed areas. Hard enamel pins, however, are filled 100% and then sanded down to create a smooth finish.
Step 3: Choose the Type of Fastener

The butterfly clutch, sometimes referred to as a military clutch, is one of the most popular styles of enamel pin fastener. Other standard options include a rubber clutch, magnetic back, and safety pin back.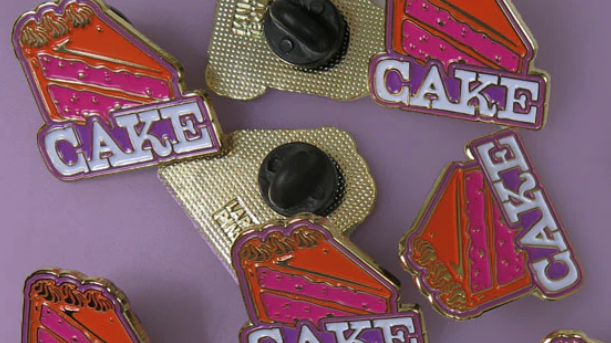 Once you've decided on all of the details, it's time to request a quote then order from your lapel pin maker. With Busy Beaver as your enamel pin maker, once you place your order you should receive your custom pins in 4-6 weeks.
Pro tip: If you really want to trick out your pins, ask us about any special options or pin enhancements. For example, Busy Beaver can help you create enamel lapel pins that glow in the dark or sparkle!
Request a quote now!
Step 6: Make Your Pins Retail-Ready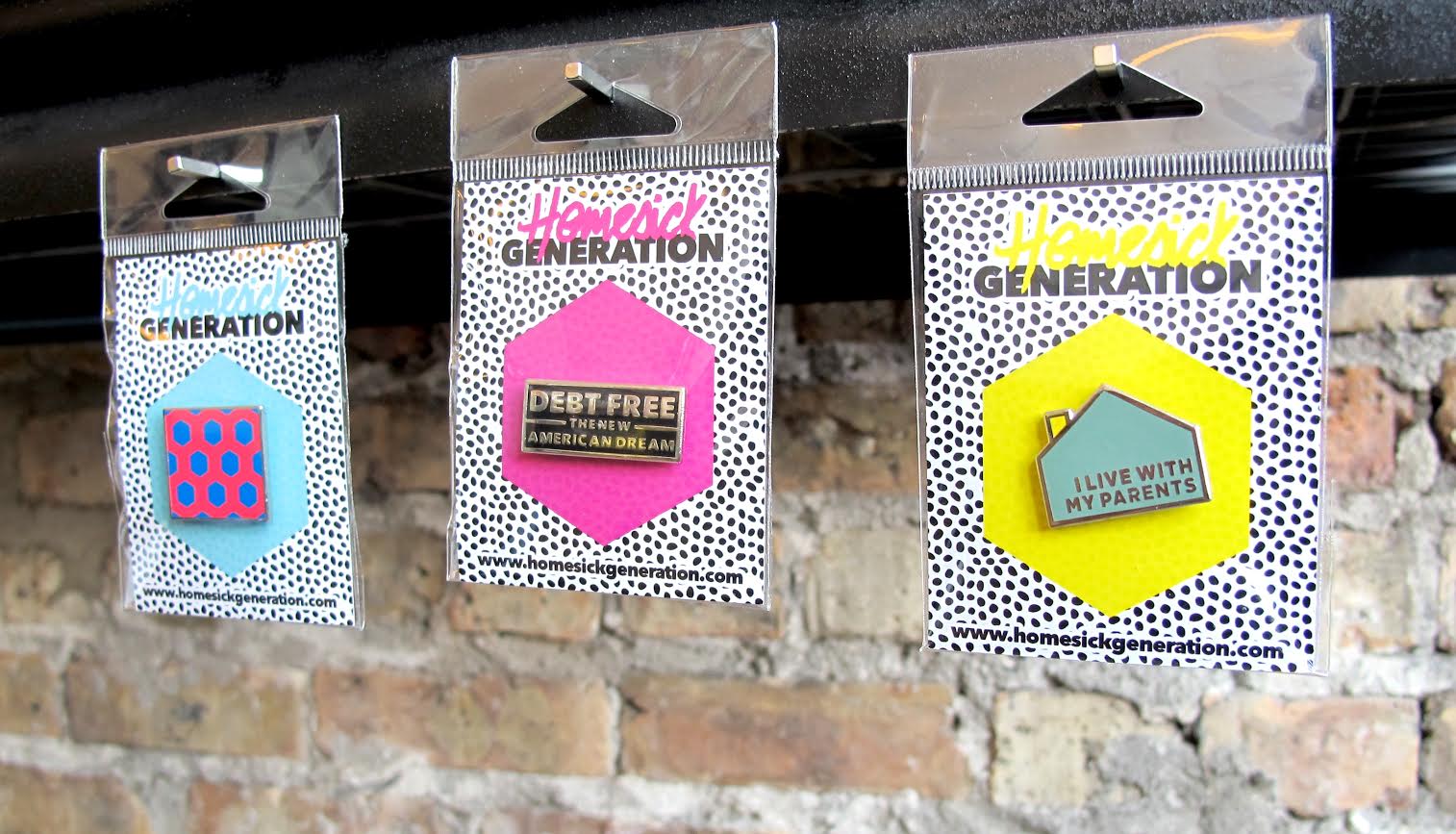 Now you know how to make enamel pins, but do you know how to make them retail-ready? Busy Beaver isn't just your enamel pin maker, we can also help you with
custom packaging!
You can choose from any of our custom packaging options— Flat Pack, Bag & Topper or Display Pack. The Display Pack is one of our best packaging options for those looking to retailing their custom pins. We'll pin your creations to a card and then place them in a cello bag. The Display Pack bags also feature a hang-hole, making them the perfect pack for hanging in a retail space. We can make your enamel pins retail-ready for any show, convention, or pop-up shop!
Read More