It all started with a tongue-in-cheek Andre the Giant sticker. Shepard Fairey created that sticker in 1989 while attending Rhode Island School of Design and since then it has evolved into a worldwide cultural phenomenon. The viral success of that street art campaign, and how it influenced people to think differently, became the inspiration for Studio Number One, Shepard and Amanda Fairey's creative agency based in Los Angeles, California.
Combining Authority and Authenticity
Studio Number One's mission is to change the way people experience media and the urban landscape. Account Director Annie Pham explains that SNO has wholeheartedly embraced the idea of "Phenomenology". A term coined by German philosopher Martin Heidegger as "the process of letting things manifest themselves."
This type of approach to advertising and design is unique and has been successful for SNO "Advertising means nothing if a brand's overarching story isn't strongly communicated at every level," says Annie. SNO creates work that combines authority and authenticity; resulting in beautiful visual experiences that range from interactive websites, murals and poster campaigns to branded merchandise and promotional materials.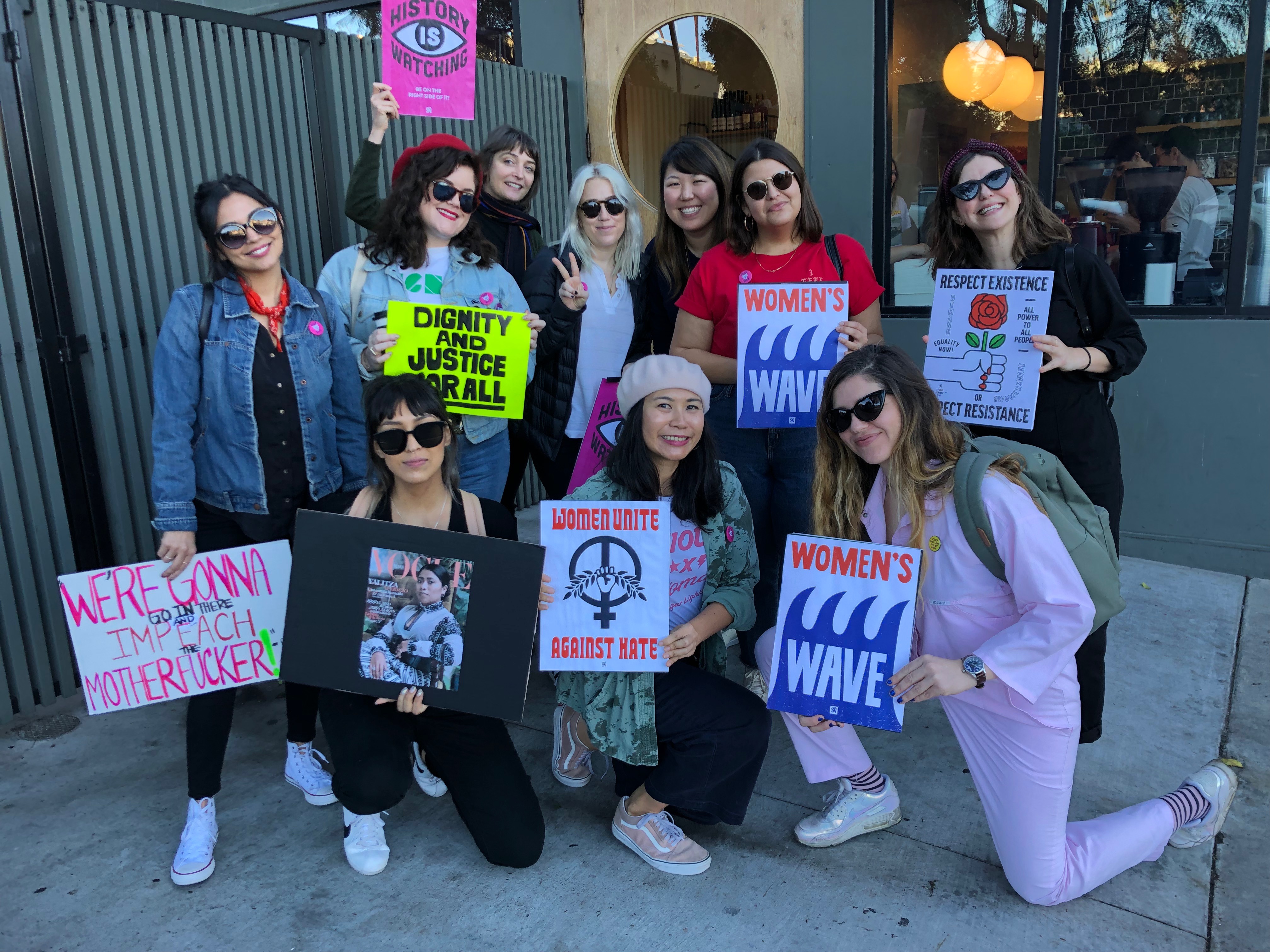 A Natural Fit
Buttons pair perfectly with the tenets of phenomenology. Buttons cause people to react, to contemplate, and search for a meaning. Studio Number One has utilized buttons in its Make America Smart Again initiative to encourage people to vote and be proud of making their voices heard. They also partnered with Busy Beaver to design buttons and set up a button-making station this past January at their Post Women's March Hang event. Annie says it best: "A button is a badge of honor to show what you're passionate about, what you stand for, or simply as a work of art that represents you."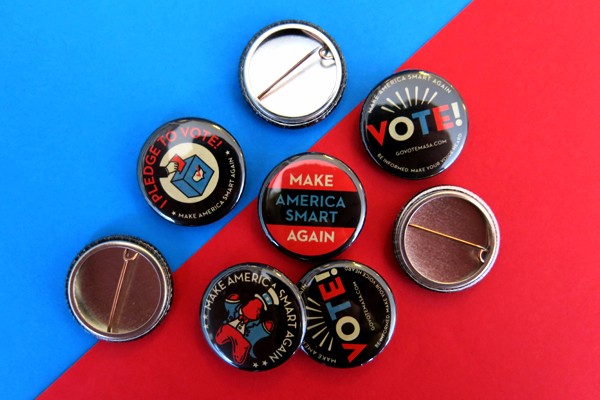 Sharing the Good
Having a strong tie to their community and supporting relevant causes and issues is important to Studio Number One. They believe that great designs can speak volumes. Beyond their commissioned work they also provide beautifully designed posters. Covering a wide range of issues from climate change to gun control. "We want people to speak up for what they believe in, but understand that people are busy or might not know how to effectively creatively express how they are feeling," says Annie. "We wanted to be able to provide people with the tools to use our art to show what they stand for, either at a march, in their homes, or on social media."
Studio Number One's uses its distinct style visually and conceptually to bring to life the messaging of their clients while simultaneously leveraging their access and experience to uplift the community around them.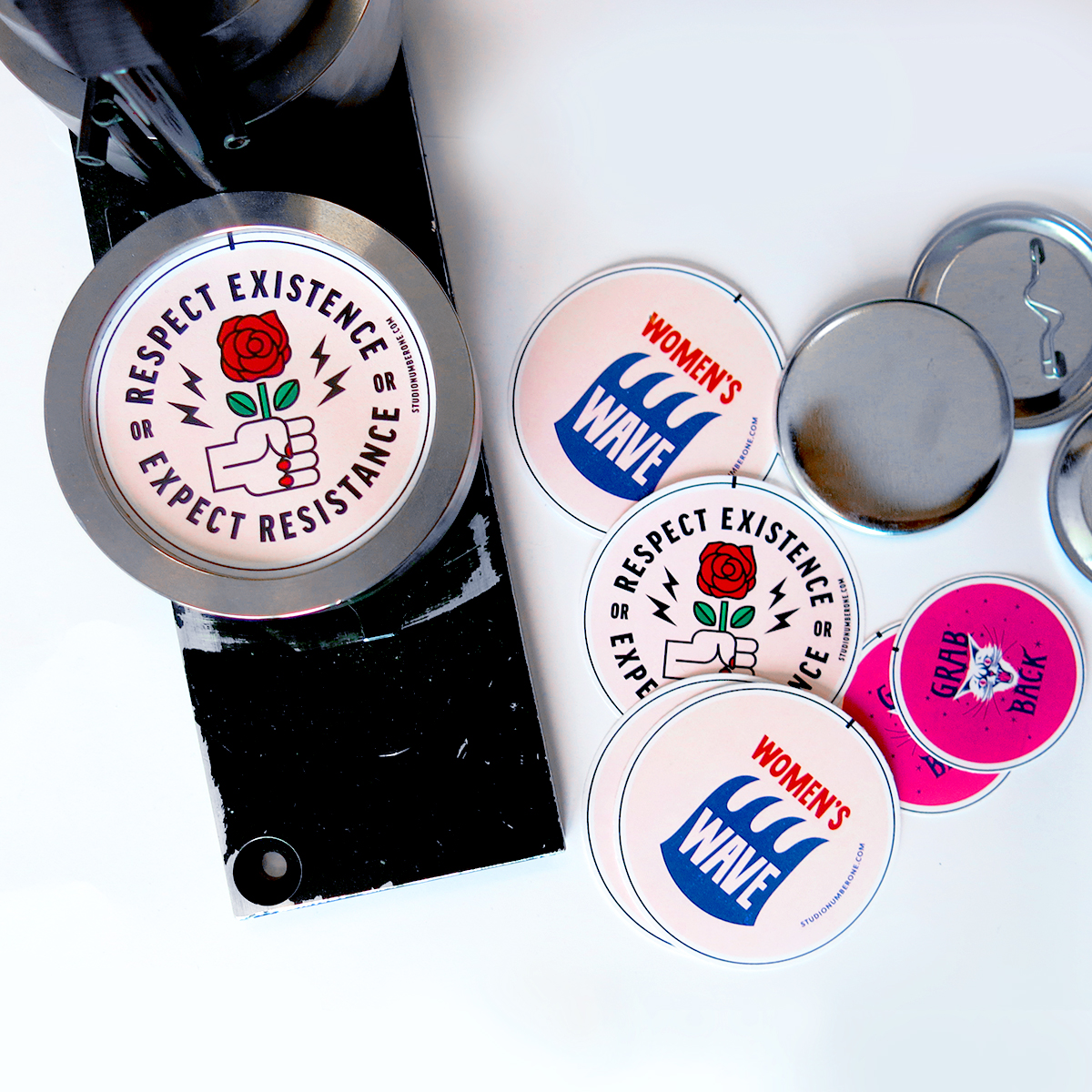 Studio Number One hosted an event immediately following the 2019 LA Women's March where attendees were invited to create their own protest buttons using button making supplies.
The Time Is Now! Button Series

Busy Beaver's collaboration with Studio Number One to benefit Natural Resources Defense Council.

Buy Now


Read More