Designers, record labels, and internet cats alike all understand the importance of creating a polished looking product that is ready for sale. Creating packs for your button sets are an easy solution to elevate your designs to the next level. Check out our tips for creating the "complete package" (see what we did there).
Our most popular packaging option at Busy Beaver is our Bag and Topper. Each pack includes a 3x3-inch bag with a 2-inch tall full color, totally customizable card stock stapled topper. Bag and Toppers are great choice for brands like Third Man Records who come to us with a lot of different designs and ideas. This pack comfortably fits about six, one inch buttons--but the sky is the limit!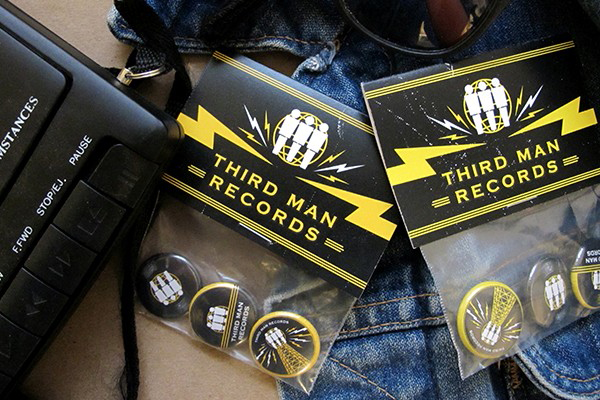 If you're looking to sell your buttons in a retail space, we suggest a Display Pack.

The 3.75 x 4 inch card fits into the clear plastic bag which includes a ready-for-retail peg hole at the top. Display Packs work well with designs that have a strong theme; the customizable backer card is the perfect solution to add a background image that will tie all your buttons designs together!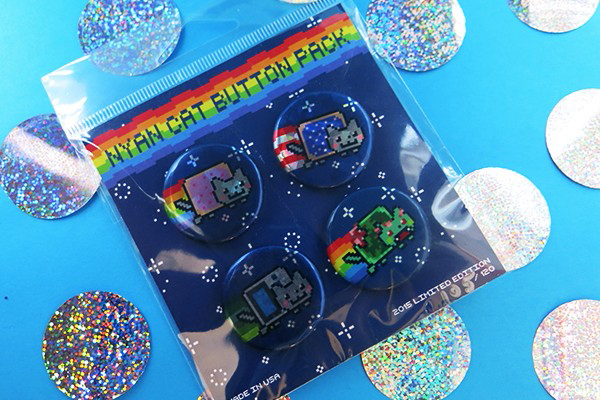 This galactic cat lookin' polished in this Display Pack.
Flat Packs are our solution to packaging single buttons. These packs are most commonly used for 1.25 inch buttons and up; each button is securely fastened to a 2x3 inch full color, card stock backer. The front of a Flat Pack work perfectly for image-strong designs, while also providing space on the back of the card for additional text or information.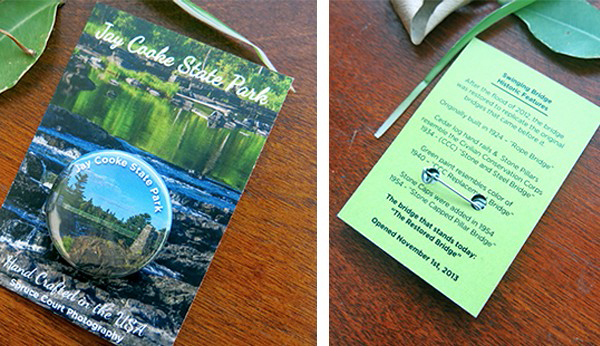 Flat Packs for Jay Cooke State Park show off the park's beauty and history!

Looking to package more than just buttons? Check out our tips for packaging enamel pins too!
Read More