The holiday season is here again, but 2020 looks a little different than it has in holidays past. Just because we can't be together doesn't mean we can't spread cheer. We've put together a gift guide on how to safely spread jolly goodness via buttons and to all your button fanatic friends for a socially distant celebration.
Holiday Button Cards
Jazz up the traditional cards you send out every season with these customizable cards that include a unique keepsake for your friends, family and colleagues to wear all year round. With these cards you can say "I'm thinking of you" to all your friends and family. While we can't all be together this year, we can make sure our loved ones know they're in our hearts.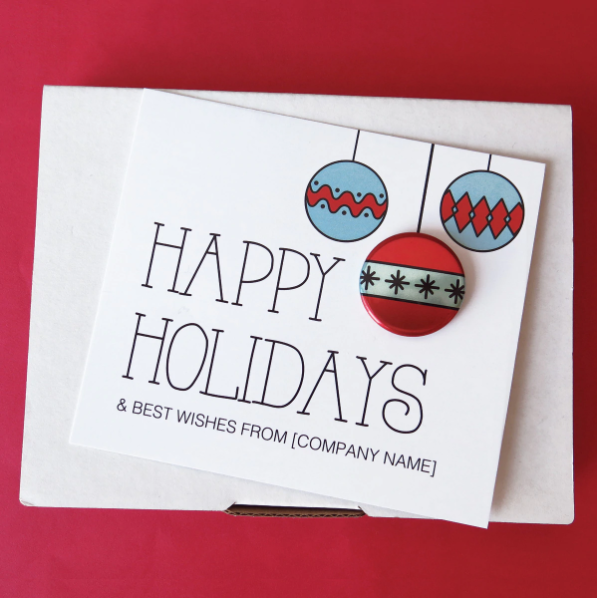 DIY Christmas Gifts
We've been at home keeping busy for a while now which means many of us have become masters of DIY activities. Our at home projects can inspire a ton of holiday gift ideas. Check out our DIY Christmas blog post for our thoughts on how you can turn crafts you made into functional gifts the whole family can enjoy!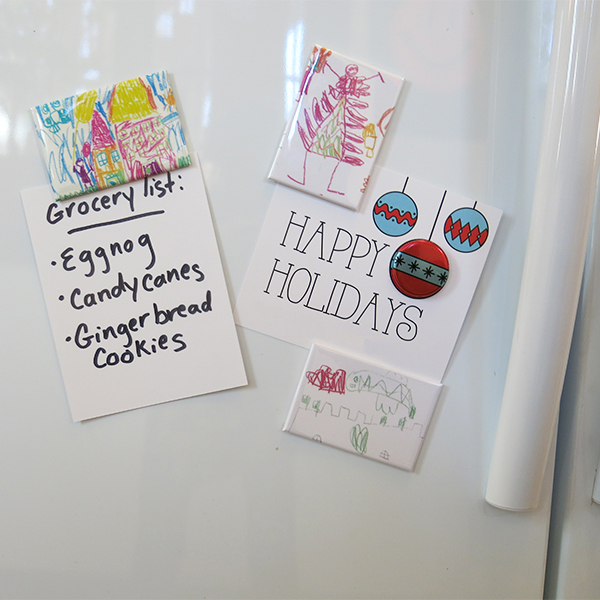 Give by Giving Back
We've teamed up with the non profit organization One Tree Planted to bring you this great button set. With every pack that is sold, the profits will also plant one tree! So this holiday season, give by giving back and send your friends a pack of buttons to help sustain the planet.
Button Themed Activities
We've been staying socially distant here at Busy Beaver in order to protect communities. We know that staying at home can lead to a stir crazy mind. Some great gifts to send your friends who may be experiencing this is our Button Up America Puzzle and our Button Box: 100 Postcards. The puzzle is a great activity to keep your mind active instead of binging another Netflix drama. The postcard set is a great way to keep in touch with friends while staying socially distant. These should be at the top of every 2020 gift guide!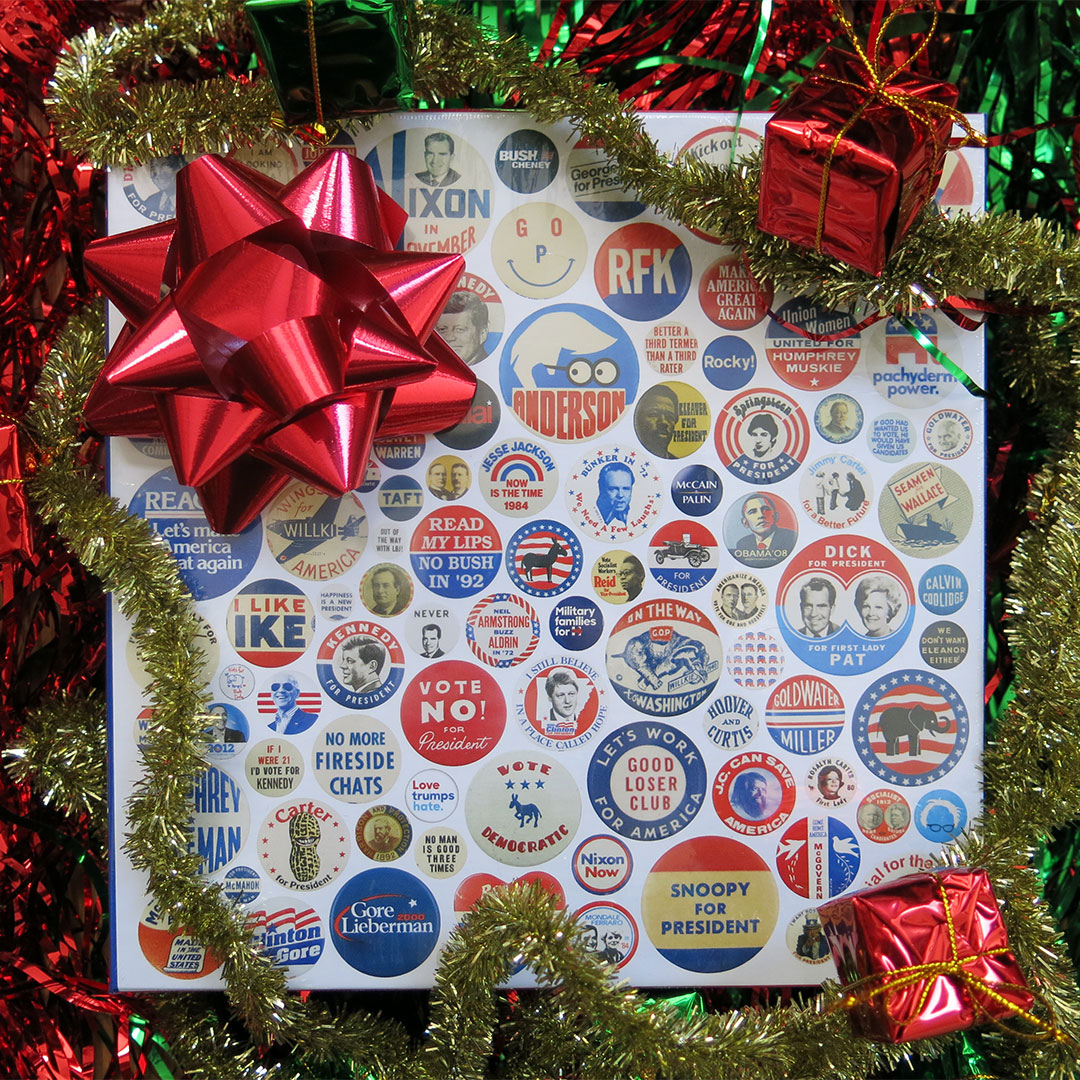 The Ultimate Gift
This holiday gift guide wouldn't be complete without arguably the most exciting item we have available. Button Power is not just a book about buttons, it's a full on experience! Not only is it the coolest history book of all time, but if you purchase Button Power from us directly, extra goodies are included that'll add extra joy to loved one's wrapping experience. Button Power provides the reader with a one of a kind trip through history, design, and culture, all without having to leave your house.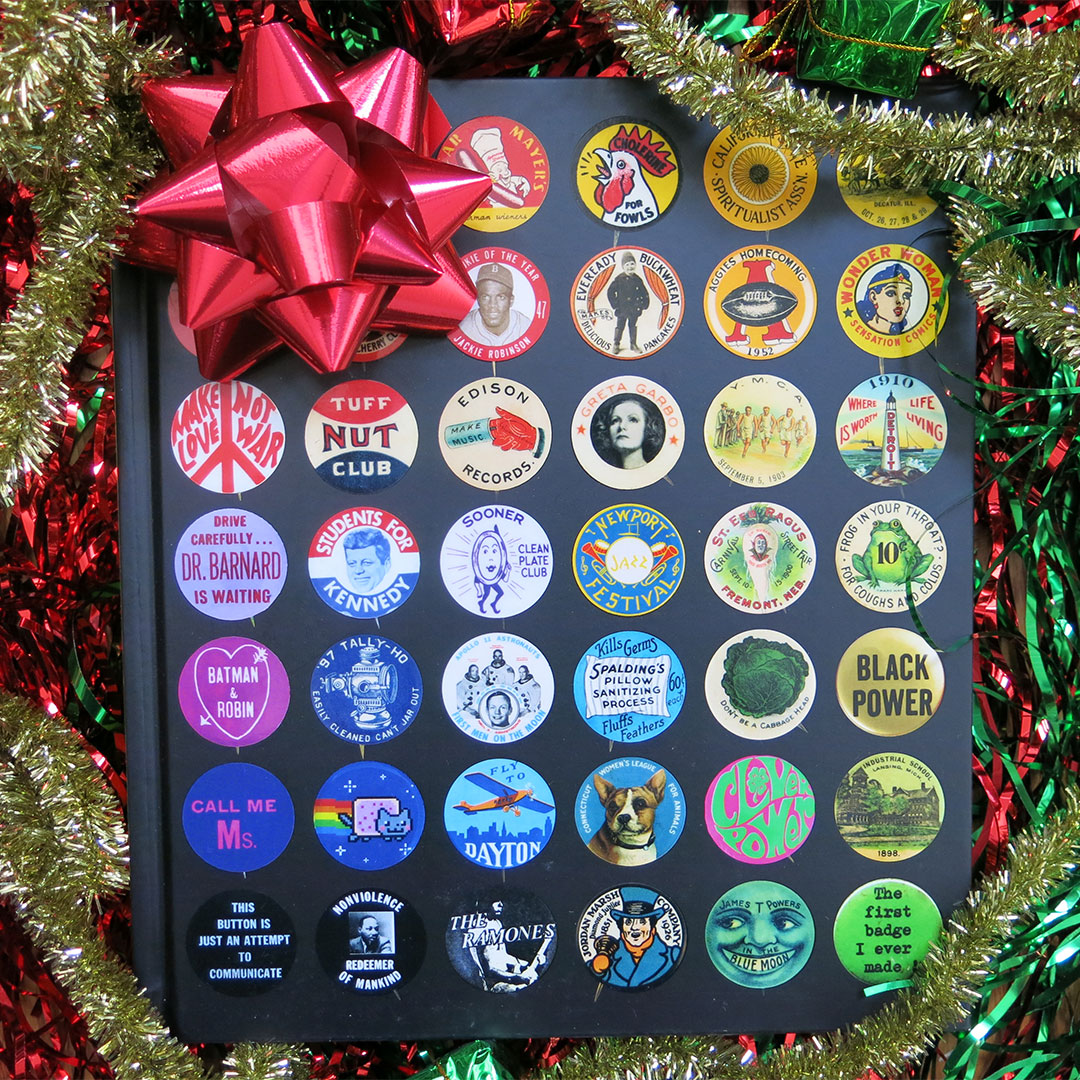 At Busy Beaver we offer no contact delivery for all shipments and if you do decide you'd like to pick up your order instead, that's no problem either, we can arrange curbside pick up to keep everything completely safe for you.
Do you have any questions about the 2020 holiday guide? Drop us a line at orders@busybeaver.net
Read More