When describing backrim text, we sometimes liken it to an extra little surprise for the eagle-eyed wearer of your button. Since the backrim isn't immediately noticeable on the button, taking advantage of that element of surprise can lend an extra bit of punch to your buttons. Case in point: the recent Seinfeld-inspired set on 3 inchers we made for the band Guantanamo Baywatch.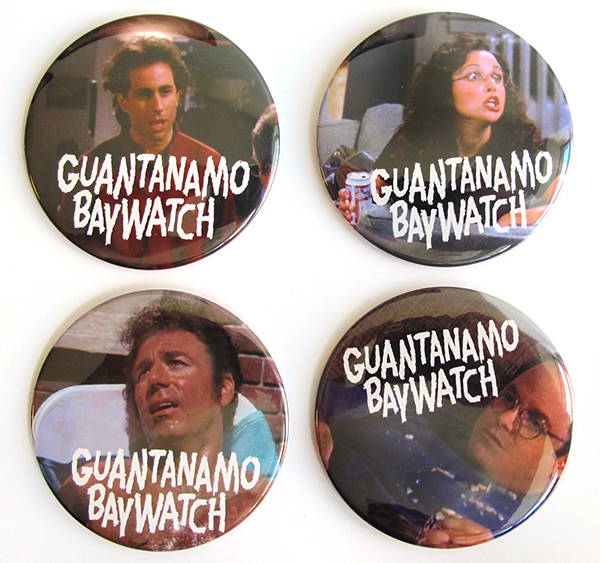 Sure, the Seinfeld imagery is already pretty funny (who doesn't love the episode where Kramer cooks himself in butter?). Look closely at the backrim of each button, though, and they feature a surprise quote from each of the moments pictured. Band member Chris Scott said of the buttons, "We are HUGE Seinfeld fans! It's our number one choice to watch in the van on tour. Because we are such Seinfeld nerds, we went through a ton of episodes and wrote down the quote being said for each moment."
George's quote is pictured above. For all the rest of you Seinfeld nerds our there, can you recall the quotes that would be featured on the backrim of the other three designs?
See more tips for making the most of backrim text.
Read More