Meat isn't necessary the first thing that most of us think of when the subject of Christmas comes up, but designer Kristin Miaso managed to bring a little carnivore charm to the holidays with the promotional button packs she recently created with us. Read on for more on the inspiration behind her mouth-watering design.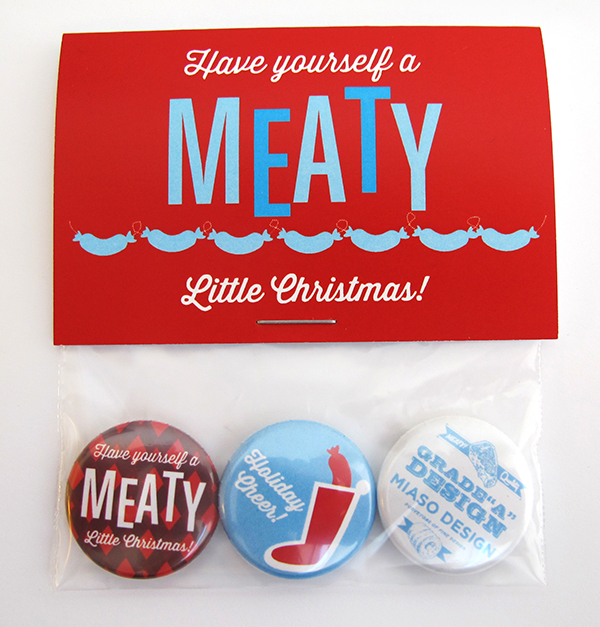 Each December, Kristin sends out fun holiday swag to clients and friends, but not just anything stodgy holiday gift will suffice. "Fruit baskets, popcorn and chocolates aren't my style," Kristin said. "I wanted to create something tactile and memorable. The last two years I sent letterpress coasters and I wanted to do something different, and work with a small business based on Chicago. Because I already adore Busy Beaver, it was a perfect choice."
So that explains the button packs, but why the meat? Kristin explained: "My last name mean meat in Polish/Ukrainian/Russian so my brand is based on that. I collaborated with a brilliant copywriter, Jenn Boston, and we toyed around with a few ideas to incorporate meat into a holiday theme... so what's better than a string of weenies!?"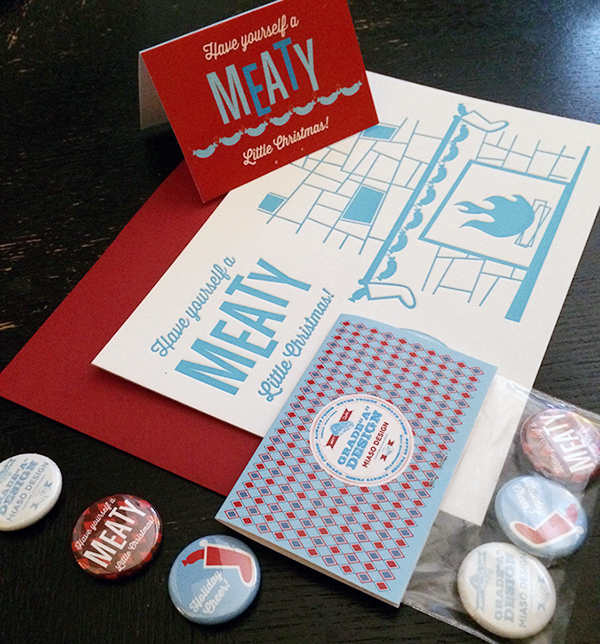 The button packs were paired with a letterpress card and voila!, buttony-Christmasy-meaty memories are born. Thanks for Kristin for making, and sharing, such delicious design!
Looking for more button pack promo inspiration? Check out how Lumiere Tintype captured their unique service with a display pack.
Read More