Paper bag isn't just for elementary school sack lunches! It works well on buttons, too. One of our more subtle special paper options, the paper bag finish has a soft texture that compliments any artwork by adding a touch of warmth.
Here are a few tips and tricks that will help you take advantage of our paper bag finish.
1. Don't be Afraid to go Full Color
A full color design on colored paper can be intimidating. But fear not! The paper bag paper is a neutral tone that doesn't drastically change the colors in your design and helps by adding a unifying color throughout the entire button.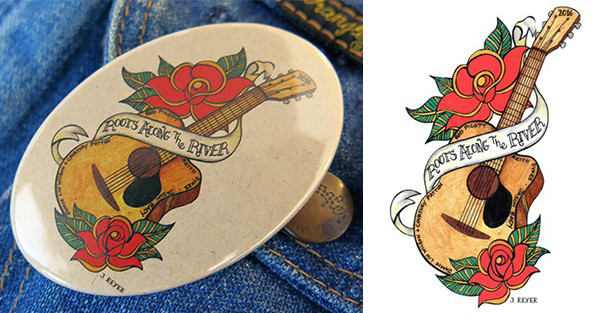 Jesse Reyer's "Roots Along the River"
2. Mixing Black and Brown
Your instinct when creating a bold design may be to go black and high contrast. But since the paper bag is a natural tone, a brown design can offer a softer contrast.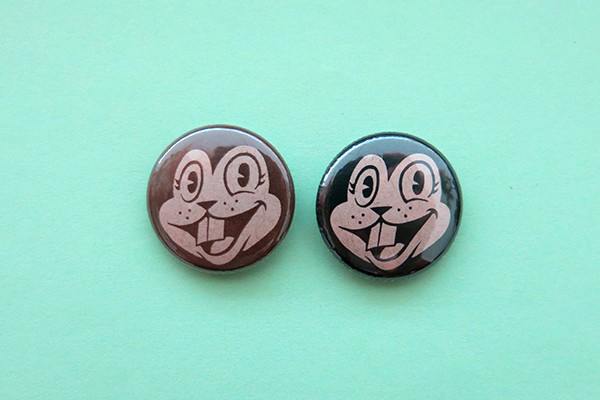 Black ink on Paper Bag is still an iconic look, too!
3. Make a Themed Button Pack
Cultivating a look and feel to your branded buttons is important. That's why Ryan Lynch of Outrider Design chose the paper bag finish for the buttons in his themed button display pack— it allowed him to keep the same vintage western feel across all of his merch.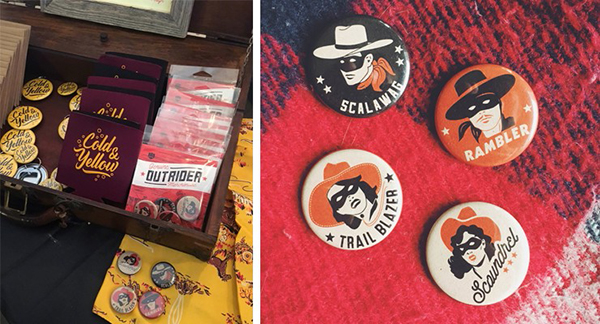 4. Texture
Besides our metallic gold and silver papers, our paper bag finish is the only other finish with a notable texture. That texture can be used to give your design a distressed, aged look.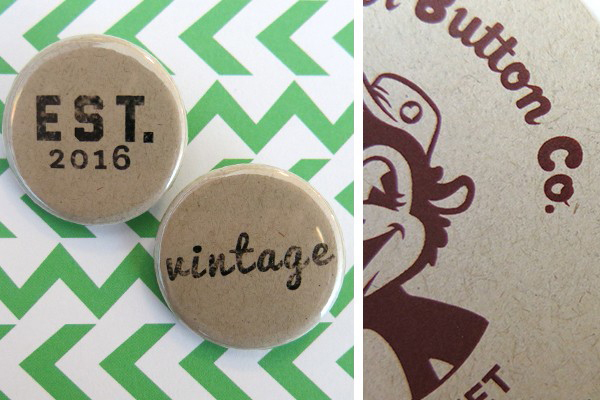 File Prep?
When placing your orders, our paper bag finish works like all of our other finishes: everything white in your design will be the special finish paper showing through. There is no need to set up your file any differently in the template either. You can send us your PDFs, .jpegs, Illustrator, or Photoshop files as normal and we'll take care of the rest.
Read More